Is there anything not to love about the AMG? There's no denying that this series of car exemplifies German engineering at its finest. And yet, Mercedes-Benz continues to improve the formula with its latest project—the 2018 AMG GT R.
Simply viewing this cool car is sure to make any onlooker weak at the knees with its intimidating, yet sleek appearance. Add to this a Nurburgring lap time of 7 min 10 sec, and it's clear that AMG means business this time. So let's jump in and see all this dream car has to offer.
Under the Hood
Pop the hood on the 2018 AMG GT R and you'll find a twin-turbo 4.0-liter V-8 engine resting inside and waiting to unleash its full power—577 horsepower to be exact. Combine this with 516 lb-ft torque and the end result is racecar-tier speeds. We already mentioned how this car dominated the Nurburgring racetrack with record-breaking speeds for a rear-wheel drive vehicle. But actually feeling this car race from 0-60 mph in 3.5 seconds proves for itself that the AMG GT R is a fast car—and that's putting it simply.
As far as the actual drive goes, this AMG offers a smooth ride. For starters, there's the nine-mode traction control system, which ensures the GT R handles any terrain with ease. You can also experiment with five different drive modes to optimize your drives.
Perhaps the most interesting drive feature of the 2018 AMG GT R involves the height-adjustable coil-over springs. As a whole, this is a nifty feature that allows you to tune your own AMG with existing parts. In other words, you can adjust the car's height and tweak the AMG's chassis should you want to play a bit with this dream car's performance.
Interior
Jump inside the Mercedes AMG GT R and you'll find quite a bit of luxury for such a sporty dream car. Upon first sitting in the vehicle, you'll find the holed bucket seats actually offer quite a bit of comfort. In fact, these seats offer all the cushion you'll ever need from a sports coupe. And if you desire just a bit more of that race car feel, these seats will also allow for harnesses should you decide to take your AMG to the racetrack.
For further comfort, the steering wheel manually adjusts to where you need it. You'll also find some shift paddles behind the wheel. Overall, they respond very well to your inputs and allow you to shift through your gears quite smoothly, whether on the road or racetrack.
As far as other nice features go, you'll find USB ports throughout the car. And of course, what's a modern car without the infotainment? For controls, you have a rotary dial and a touchpad—which works pretty well for accessing your maps and media.
Exterior
If you're looking for dream cars with a unique sporty look, you'll find the perfect car right here. For starters, this AMG comes in a variety of colors. The loudest and most vibrant is easily the AMG Green Hell Magno—this color will definitely give some personality to your GT R. But if you're going for more of a sleek look, you'll find plenty of options as well, such as the Magnetite Black Metallic.
Regardless of the color you select, you'll find that this dream car is quite alluring. The carbon fiber wings and accents on the roof offer that sporty and powerful look to the car. Meanwhile, the active aerodynamics boost performance by all means possible. One example of a stellar aero design choice involves the subtle carbon fiber front splitter. This feature creates a Venturi effect—in other words, it pulls your AMG closer to the road for some extra speed.
Price
The 2018 Mercedes GT R starts at $157,995. As a whole, it's a great price considering all the performance you'll receive from one of Mercedes-AMG's best.
Final Thoughts
It's not often you find a car that combines comfort, speed, and style all in one amazing package. But the 2018 Mercedes-AMG GT R succeeds in doing just that. Really, it's hard to find any complaints with a car that boasts performance specs as impressive as these. In fact, this is hands down one of Mercedes-AMG's best, so we're more than excited to see where the brand goes from here.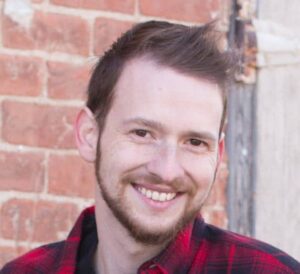 About The Author:
Joshua Gray is a writer and blogger who enjoys the finer and luxurious side of life. Little grabs his attention more than fast cars and trendy fashion/ designs. At the end of the day, he hopes his works and attitude can create positive changes in the world. To learn more, you can find him on Twitter @jdgGray
(Images Courtesy of Mercedes-Benz)