Just when you thought the Ferrari California T couldn't get any better, the Italian carmaker comes out with a new upgrade. In essence, the new Ferrari Portofino takes everything that made the California T great and improves upon it. So, in other words, you have that sleek Italian style combined with that exceptional Ferrari performance—what's not to love here? Thus join us as we take a look at the upcoming Ferrari Portofino to see all it has to offer.
Under the Hood
First things first. This is a Ferrari. Is it not one of the world's most sought after dream cars? Indeed it is.  So you already know to expect some impressive numbers here. As a whole, the Portofino lives up to Ferrari standards as an extremely fast car. And it's mostly thanks to that 3.9-liter twin-turbo V-8 engine. Overall, this motor allows for 591 hp and 561 lb-ft torque—so you're getting quite a bit of power here. In fact, Ferrari mentioned that this engine will easily reach a top speed of 199 mph. And with a promised 0-60 mph time in 3.5 seconds, you could even argue you're driving a street-legal race car here.
Of course, speed is nothing without some impressive cornering. And the Portofino can easily make those tight racetrack turns. Part of this results from the magnetorheological suspension dampening combined with the power steering system. Overall, this allows this cool car to dive into corners without losing critical amounts of speed—quite the winning combination for any car.
Exterior
As per Ferrari standards, the Portofino is downright beautiful. One of the first features you'll notice of this dream car is the power-folding hardtop. Even better, you can open and close the roof at speeds up to 25 mph—so you won't need to be at a complete stop to show off your Ferrari convertible.
As far as the entire car goes, you also won't miss the angular long hood, which creates a nice sporty appearance. Plus, Ferrari designed this fast car with aerodynamics in mind. So you'll find air channels behind the wheels for some boosted performance. Plus, the back end of the Portofino raises in such a way that you might even mistake it for a spoiler. But that is indeed the natural backend of this beautiful car.
One final notable aero-choice involves the front fender vents. These not only add a menacing appearance to this speedy vehicle, but they also allow for quick brake cooling in the front while reducing drag. So once again, this design choice allows for some extra speed and smoother drives.
Interior
Step inside the Ferrari Portofino and you'll find that this sporty vehicle is as comfortable as it is beautiful. For driver convenience, Ferrari included paddle shifters behind the wheel and a few different drive modes (selectable from the wheel) that allow for an overall smooth cruise.
This Italian car also includes two different touchscreens. One is the typical 10.2-inch infotainment screen for media and maps. The other touchscreen is built for the passengers. This feature looks like a slim bar sitting inside the trim. But it really displays the speed, RPM, navigation prompts, and other driver information to the passenger. This bar also allows riders to control the radio without messing with maps on the infotainment screen. So really, it's a nice convenience for both, the driver and passenger.
In terms of design, the interior looks pretty sleek. The leather heavy seats and the Ferrari logo sitting the middle of the steering wheel make for some great design choices. But Ferrari also designed the interior to contribute to the aerodynamics as well. So the Portofino also employs magnesium seat frames, which cut a few pounds from the previous California T-style body.
Price
So far Ferrari has not yet announced a price or release date for the Portofino. But $205,000 is a safe estimate for the time being.
Final Thoughts
It's easy to feel hype and excitement anytime Ferrari announces a new vehicle. And the Portofino is no exception to the rule. A car that combines speed and comfort already stands out in the market for all the right reasons. So as long as Ferrari sticks to its promises, the Portofino will easily be a car that enthusiasts remember for years to come.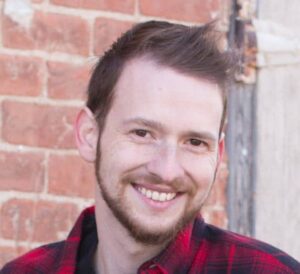 About The Author:
Joshua Gray is a writer and blogger who enjoys the finer and luxurious side of life. Little grabs his attention more than fast cars and trendy fashion/ designs. At the end of the day, he hopes his works and attitude can create positive changes in the world. To learn more, you can find him on Twitter @jdgGray
(Images Courtesy of Ferrari)