What could be better than a classy, elegant car? Some luxury and racetrack-ready speed would certainly sweeten the deal. And that's exactly what you'll find with the 2018 Mercedes-Maybach S650 Cabriolet.
Over the years, Maybach is a brand that seems to come and go. But one thing remains consistent—beautiful designs. And the S650 Cabriolet is no exception. Taking inspiration from the Maybachs of the 1930s, the S650 implements a convertible roof. But the fun does not end there as this cool car also offers the performance and luxury one could ever want from a Mercedes-Benz S-class. So join us as we hop in the latest Mercedes-Maybach to see all the fun and luxury this elegant car has to offer.
Under the Hood
 The 2018 Mercedes-Maybach S650 Cabriolet sports a biturbo 6.0-liter V-12 engine. This is quite the sizable engine for a luxury convertible. But even more impressive is the power this motor emits. With 621 hp and 738 lb-ft torque, you're playing with Maybach's most powerful engine to date. In fact, these numbers translate to an exceptional top speed of 155 mph. And while Maybach has yet to announce a 0-60mph time, we can easily assume the speed will match that of the AMG S65 at 4 seconds. So surprisingly, this Maybach isn't even trying to sell itself as a racecar, yet it still produces speeds that would be respectable on a modern racetrack. Thus this cabriolet proves that speed and luxury can coexist in the same world.
Exterior
Moving to the outside of the vehicle, the 2018 Mercedes-Maybach S650 Cabriolet offers everything great you'd expect from an S-class convertible and then some.
For starters, this dream car ships in three different colors—appropriately red, white, or blue for American models. Each color also comes with its unique interior color scheme as well—so you can customize your Maybach convertible to match your unique personality.
As far as design goes, one of the first details you'll notice is that gigantic chrome grille. And of course, a beautiful Maybach emblem sits nearby to inform the world you're driving the ultimate luxury car.
Complimenting the grille of the cool car is an abundance of chrome accents. Even the chrome intakes look simply beautiful on this vehicle. And if that's not a unique enough look for you, then take note of the 20-inch Maybach wheels—they offer that blade-like appearance that will allow your cabriolet to stand out as an elegant and regal car on any road.
One final nice touch includes the entrance lighting with the Maybach logo. So from the instant you open your door, anyone standing by will immediately know you're driving one of the world's best luxury vehicles.
Interior
Remember, Mercedes-Benz markets this dream car as a luxury vehicle. So as such you'll find plenty of comfortable seating and cool gadgets. In fact, you'll find two large screens within this car—one behind the wheel with all your driving information, and one for the infotainment. As a whole, these screens add a nice, modern touch to the Maybach.
Another nice feature of the interior is the overall design. The subtle wood accents really create an elegant appearance to the Maybach's interior. Meanwhile, the cup holders have the word "1 of 300" engraved—reminding your passengers that they're riding in an exclusive vehicle.
Price
The 2018 Mercedes-Maybach S650 starts with an MSRP of $300,000. And if you want one, you better act fast. Mercedes-Benz only intends to produce 300—and only 75 in the US.
  Final Thoughts
All in all the 2018 Mercedes-Maybach S650 Cabriolet reminds drivers that they can have it all in a modern vehicle—speed, luxury, and beauty. This fast car really proves that Maybachs can produce a great performing vehicle—even 90-plus years after the company's creation.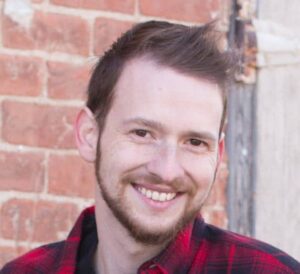 About The Author:
Joshua Gray is a writer and blogger who enjoys the finer and luxurious side of life. Little grabs his attention more than fast cars and trendy fashion/ designs. At the end of the day, he hopes his works and attitude can create positive changes in the world. To learn more, you can find him on Twitter @jdgGray
(Images Courtesy of Mercedes-Benz)