We often taken inspiration for outfits and makeup looks from celebrities. But we can also learn a lot about healthy living from our favorite stars. If you're looking to boost your health in perfect time for Christmas and the New Year, here are some celebrity trends to embrace.
Hit the gym
There are very few famous faces out there who don't work out on a regular basis. You can often see Instagram shots from the gym, and the results are clearly visible on the red carpet. Regular exercise is not just a great way to define your muscles and tone up. It will also help you lose any excess weight you're carrying and lower your blood pressure. High blood pressure is a major risk factor for heart disease. There aren't any warning signs or obvious symptoms. If you're keen to start a new healthy lifestyle with peace of mind, get your blood pressure tested. If you do have high blood pressure, exercise will bring it down. It's also wise to make changes to your diet and to try and avoid stress.
If you're not a fan of conventional gym workouts, try out some classes. Yoga, Pilates, and spinning are all a hit with famous fitness fans.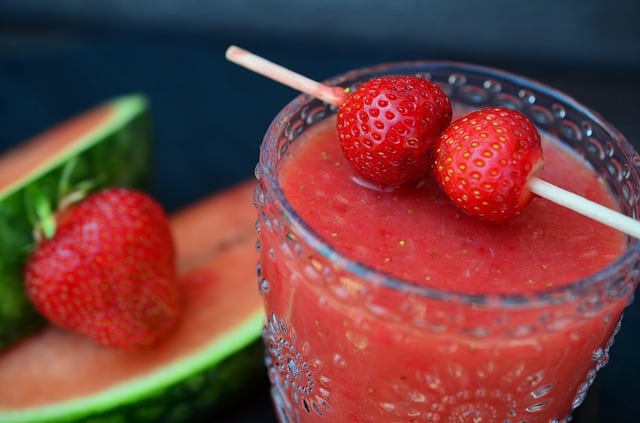 Embrace Smoothies
How often do you see celebs posting snaps of brightly colored juices and smoothies on social media? The good news is that is a trend you can easily try at home. All you need is some fresh fruit and vegetables, and a blender. Try and opt for homemade smoothies. Products you buy in cafes and stores are often packed with sugar. Popular flavor combinations include strawberry and banana, and kiwi, apple, and lime.
(Image by http://notyourstandard.com/)
Eat clean
Healthy eating is the cornerstone of good health. Your diet should provide you with a host of essential nutrients and vitamins on a daily basis. Clean eating is a principle that avoids processed, fatty foods. The impetus is on fresh, tasty flavors that offer multiple benefits for your body. Think fruit and vegetables, lean meat and fish, and superfoods aplenty. If you're not a culinary genius, don't worry. You can track down some really simple and quick recipes online. Don't forget to take care of your teeth! You may need to find a new dentist to make sure your oral health is perfect. Get cleanings and checkups every 6 months, eat right, and feel great! 
Protect your skin
It's rare to see celebrities on the beach sporting sunburn. We all know that the sun can age our skin, as well as increases the risk of skin cancer. If you're heading off on holiday or you're going to the beach, apply lotion. Use a high factor if you have fair skin. Wear a hat to protect your hair, and sunglasses to shield your eyes. Avoid the midday sun. At this time of day, the UV rays are at their most powerful.
If you're keen to get healthy, follow in the footsteps of your favorite A-listers. Research more answers to your questions regarding health related issues. Always make informed decisions when it comes to your health and fitness lifestyle. Embrace clean eating and start every day with a superfood smoothie. Hit the gym, or work up a sweat at an exercise class. Protect your skin, and keep your complexion looking youthful and radiant.