The Marly is a 5-star, uber-chic and sophisticated, luxury boutique hotel. This is just the type of hotel one would expect to see in an area like Camps Bay, a trendy, beachfront neighborhood in Cape Town, South Africa. Situated along the Atlantic Seaboard, it is inconspicuously located in the center of Camps Bay on the top floor of the Promenade. The Marly is a premier beachfront luxury hotel, rolling out the red carpet for their guests, literally!
Everything you could possibly need is within walking distance of the hotel. Just downstairs are some of the areas most popular restaurants, such as Umi and Zenzero. There are also markets, coffee shops, art galleries, and banking, within walking distance of the hotel. Just steps from the beachfront; The Marly is a fun and exciting place to stay when you travel to Cape Town.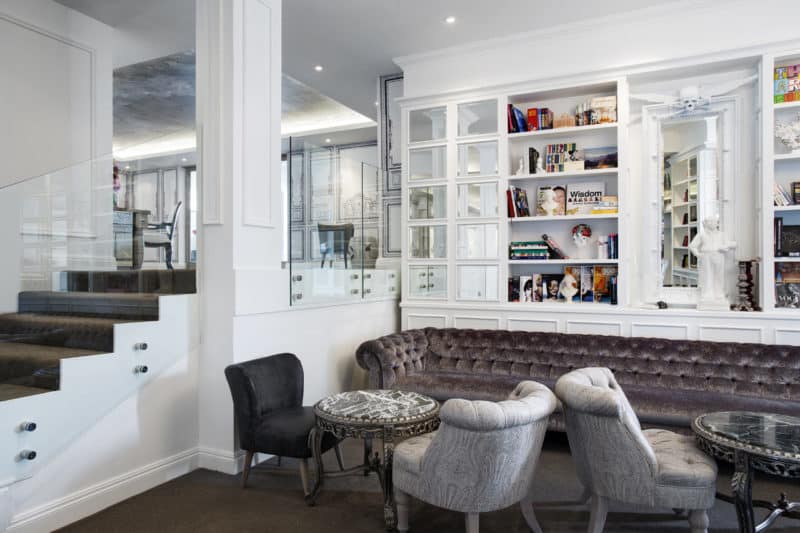 A Destination Hotel
The Marly is part of the Kove Collection, a hospitality group, which also operates a host of trendy restaurants and bars in Cape Town. This is a destination hotel, which means that if you are not looking for the hotel, chances are you won't see it. Many of the hotel guests love this level of exclusivity. With only 11-suites, guests are assured of receiving the best quality of service possible. The Marly is small and intimate, making it an ideal hideaway for honeymooners or for an anniversary getaway.
Walking into your suite, you may feel like a celebrity, as the interiors of the suites certainly lend itself to such a conclusion. Suites are spacious and are offered with sea views or mountain views. The Deluxe or Superior Suites offer added room features, such as an outdoor shower, Jacuzzi, dining table, and sun loungers.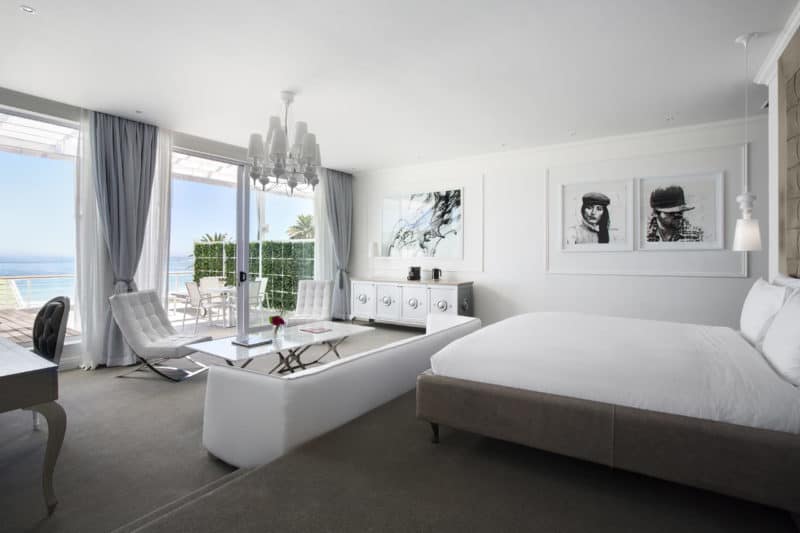 The décor is primarily white leather and chrome, making it very bright and airy, with huge windows that offer unobstructed mountain or sea views. The chandelier lighting gives it a very sophisticated feel, while the portrait artwork adds artistic flare. The luxurious marble and chrome bathroom is also spacious with a beautiful free standing claw foot bathtub and a huge stand-alone shower with designer bath essentials.
An entire wall of the bathroom is all glass, making the space appear even larger. There is a desk, if you must work while at The Marly and a lounge area, to simply kick back and relax in the lap of luxury. I would certainly opt for the latter if given the choice. Suites are equipped with an iPod docking station, flat screen television, kettle, Nespresso machine, and usb outlets throughout. In addition to all that is offered, additional hotel amenities include 24-hour room service, bath-butler service, complimentary WIFI, complimentary parking, complimentary refreshment bar, and complimentary breakfast; at la Belle Bistro & Bakery.
 La Belle Bistro & Bakery is situated in the same building as the hotel but is situated on the second level of the Promenade. It's in the perfect location, with beautiful views of the Atlantic Ocean and a large, cozy fireplace for those cool damp days to warm up. Guests of The Marly enjoy freshly made juices, pastries, and a selection of hearty breakfast options.
If you choose to spend time in the gorgeous lounge area of the hotel, you'll also enjoy its rich and elegant décor, the perfect place for socializing with other hotel guests. You are encouraged to enjoy a complimentary cup of illy's coffee while relaxing in the lounge. Perhaps you would prefer a cocktail, instead. It's completely up to you how you choose to spend your time enjoying your stay at The Marly.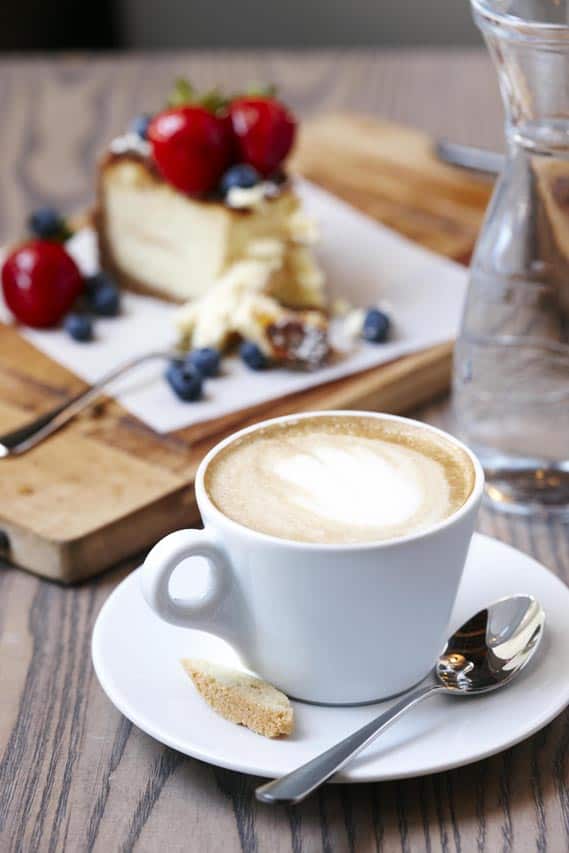 A newly renovated pool area facing the Atlantic Ocean is also a great place to spend the evenings sipping on a glass of champagne or enjoying a good cup of coffee. It is a small pool area but definitely adequate for the amount of guests that the hotel accommodates. The newly, fresh, and modern poolside area is a fun and inviting place to end off your evening in Camps Bay.
What Makes The Marly Special
In addition to all that we have already mentioned about The Marly, there is one other thing that truly makes it special, its staff. The Marly's hotel staff is most impressive. They are all very kind, patient, and attentive to the needs of their guests. They are genuinely willing to accommodate your personal requests, no matter what it might be. Even more impressive than this is that they are consistently the same no matter when you come in contact with them throughout your stay. While this is what is expected at a 5-Star hotel, it isn't always provided. Our hats off to the Kove Collection for selecting such amazing talent to represent their brand!
About The Author:
Dawn Wilson
Travel Writer/Luxury Boutique Hotel Specialist
Dawn Wilson is a Travel Writer and Luxury Boutique Hotel Specialist. As the owner of Unique Boutique Hotels, she writes about the boutique hotels with the highest guest approval ratings. She has also written for several digital lifestyle magazines, which include, the Miami Shoot Magazine. Her love of travel, art, and design led her to become a travel writer who focuses on luxury lifestyle experiences. She recently began exploring more international boutique hotels & resorts and is excited to share her recent discoveries. Dawn splits her time between the U.S. and South Africa.