Right now, we're living in a period where mental health and therapy seem more critical than ever. The issue? Not everyone can afford a therapist.
Therapy can be expensive. It may take multiple sessions to treat your problem, and the issue is that each session can cost a lot already.
Luckily, there are ways for you to get help without having to pay too much. Let's look at some methods.
First, Are You Insured?
This headline may sound like a silly question, but many people don't realize that insurance isn't just for medicine. You may be able to use your insurance to cover the costs or lower the costs of therapy.
Look at your insurance plan and see what services they offer. If you are still unsure, do not be afraid to talk to them about it.
What About Employee Assistance Plans?
If you are employed, many businesses have mental health services. These include free counseling or discounts on therapy.
It's an excellent place to start if you are looking for help.
School Therapy
If you are in schooling, many colleges have an on-premises counselor who you can talk to to get help. A counselor who works on-premises can assist you if you are having any schooling issues.
If you are not insured, or your insurance doesn't cover it, there are other ways to get help. These include:
Looking to Nonprofits
Various nonprofit organizations can help you, including the National Alliance on Mental Illness. Some nonprofits do not have therapy, but they can connect you to resources and answer any questions you may have. If you're looking for diagnostic information, this is an excellent place to go.
Social Service Departments
Head to your local social service department. They may be able to help you find free or low-cost mental health options and may even assist you in getting you Medicaid. Besides that, these social service departments are there for your family.
With that said, some departments are
Your Local Church
Even if you are not religious, it may be worth it to visit your local parishioner.
Many of them have a degree in psychology and may be able to offer your advice. In addition, a church may help you find food, shelter and help you with other problems you have.
Pro Bono
Some therapists and counselors have pro bono slots. Pro bono, or for the public good, means they will help a select few people for free. With a pro bono slot, you don't have to pay anything. However, you may need to show proof of income to qualify, but it does depend.
Slots fill up fast, but you may get lucky. If you don't, there's another option.
Sliding Scale
Some therapists offer sliding scale payments. They allow you to pay what you can afford. So if you're poorer, you pay less, and vice versa.
This is another form of therapy payment that does mean you may have to show proof of income. With that said, show a pay stub or another document and see if you can qualify.
Online Forums
Online support forums may be a good move as well. For example, you can find forums for depressed, anxious, or people dealing with other issues just like you.
Of course, these people are not therapists, but you may be able to find some solidarity with others who are just like you. You can also find ways for you to
Online Therapy
Another option for you to try is online therapy.
Online therapy can be cheaper since many therapists online work from home. In addition, you see what you have to pay and are typically charged monthly, which helps.
Online therapy can help with many different problems, from anxiety, depression, anorexia, the list goes on.
If you want to learn more about how online therapy can help you, please visit BetterHelp. BetterHelp can assist you in connecting with a therapist on your schedule and they do have more affordable bundles.
Everyone deserves to have therapy, but many places gatekeep therapy through expensive payments. There are options available for you, but you need to know where to look.
AUTHOR PROFILE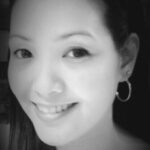 Marie Miguel has been a writing and research expert for nearly a decade, covering a variety of health-related topics. Currently, she is contributing to the expansion and growth of a free online mental health resource with BetterHelp.com. With an interest and dedication to addressing stigmas associated with mental health, she continues to specifically target subjects related to anxiety and depression.