When it comes to luxury, BMW always offered quite the experience. And along the way, BMW became a brand known for combining comfort and speed into one brilliant package.
Thankfully, BMW shows no signs of stopping this trend with their cars. If anything, the announcement of the 2019 BMW 8 series proves this German company only intends to continue bringing us modern cars with great performance and luxury. Add to this that BMW is already talking about a racetrack version of this amazing car, and we can see how the BMW 8 series offers something for everyone.
So read along with us to see just how the BMW 8 series offers the ultimate luxury experience.
Under the Hood
First things first. The 2019 BMW 8 series offers some impressive specs. For starters, you'll two engine options here. One is a 3.0-liter six-cylinder. But there's also a V-8 for anyone looking for just a bit more power. At the moment, BMW has not released any power specs. Yet considering the company mentioned plans of a 12-cylinder racecar version ready for the tracks of Le Mans, we can definitely expect some big horsepower and torque here.
As far as how the car handles, BMW will release all-wheel-drive and rear-wheel-drive options. So, again, you can buy an 8 series tailored to your driving style. For fuel economy, BMW also announced plans of releasing a plug-in hybrid version. So this is great news for anyone looking to save at the pumps.
How Does It Look?—Exterior Design
  Surely, a car with great performance must look stylish on the outside, right? Well, BMW certainly thinks so. At first glance, you'll notice a well-contoured two-door coupe. Fans of the 7 series will not be disappointed. As a whole, the design looks classy, sporty, and luxurious. The low rooflines and large intakes really add a powerful, yet dignified, look to this cool car.
Adding more to the great look is a carbon fiber splitter and a center bulge sitting atop the hood. Altogether, these modern touches ensure any looker knows this car is packing some impressive performance. Also worth notice here is the wheels. These 21-inch metallic grey wheels truly add a sleek accent to this luxury car. These wheels look so trendy that you might even find yourself asking why other cars don't follow suit.
As is typical of BMW, you'll get some customization options here. BMW mentioned that this cool car will eventually receive four-door and convertible trim options. So, again, there's plenty here to tailor this ultimate luxury car to your tastes.
Step Inside For a Ride of Comfort and Luxury
So, the outside looks great. But what about the interior? Thankfully, the inside looks pretty sleek and modern. Upon entering, you'll immediately notice light grey and silver accents. Overall, these bring a nice sense of modern trendiness. Your eyes won't be disappointed by what they see. Adding to this are the aluminum and carbon fiber trims. As a whole, they allow the cabin to look nothing short of clean and beautiful. Lastly, the iDrive knob is comprised of Swarovski glass. So this car ensures you're driving in luxury.
How Much Will the 2019 BMW 8 Series Cost?
Here's possibly the best news. The 2019 BMW 8 series will only cost an estimated $100,000. Honestly, this is an incredible price for such luxury and performance.
Final Thoughts
As of right now, BMW has still not revealed all the details of its luxurious 2019 8 series. But, from the information we already have, we can say that we're more than excited to see the final product. How could you not love the sexy design and sleek interior? Add to this that BMW is promising some racetrack-quality specs, and you're looking at the ultimate dream car.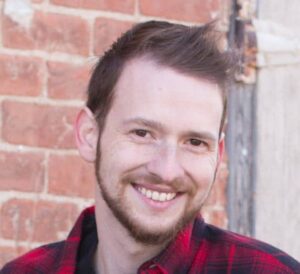 About The Author:
Joshua Gray is a writer and blogger who enjoys the finer and luxurious side of life. Little grabs his attention more than fast cars and trendy fashion/ designs. At the end of the day, he hopes his works and attitude can create positive changes in the world. To learn more, you can find him on Twitter @jdgGray
(Images Courtesy of BMW)