The Maserati GranTurismo is back and better than ever in 2018! For the past ten years, this cool car brought us the ultimate combination of sport and luxury. And for 2018, Maserati only looks to improve this epic formula to create one of the best cars of the year. So, are you ready to see how the 2018 GranTurismo improves upon previous years? Then let's hop in and take a look at all this dream car has to offer.
Under the Hood
Overall, the 2018 Gran Turismo offers quite the powerful package under the hood. Sitting inside this luxury sports coupe is a racecar-tier 4.7 liter naturally aspirated V8 engine. This allows for some pretty impressive specs as well. For starters, this motor provides 460 horsepower and 384 lb-ft torque. So yes, this is a fast car.
How fast, you might ask.
Well, the car accelerates from 0-60 mph in an impressive 4.8 seconds. And you'll get a top speed of 186 mph. But if you're looking for a car ready for the tracks, then check out the MC trim. This version only needs 4.7 seconds to reach 60 mph from a stop. And if that's not good enough, you'll get a top speed of 187 mph. These numbers might look small at first glance, but remember, every second counts on the racetrack.
Exterior
Moving to the outside of the car, you'll find that classic GranTurismo Design. Simply put—it looks stunning.
As a whole, the 2018 GranTurismo looks just as beautiful as its predecessors. Only this time, Maserati made a few clever alterations to get the aerodynamic formula right. One of these changes includes the new octagonal grille design. Overall, it looks similar to the grille found on the Alfieri concept. But it does much more than add some sexy dynamics to the GranTurismo. Instead, you'll get some improved airflow and reduced drag as a result of the new design.
Some other beautiful aerodynamic changes include the new side vents and a central splitter. Again, these pieces add a nice sporty look to the car while aiding in an improved performance.
Lastly, Maserati offers plenty of customization options to ensure the GranTurismo is your ultimate dream car. As far as the paint goes, you get your pick from 16 different colors. And if that's not enough, you even get your choice of 9 different brake caliper colors. Really, these colors allow you to fit the GranTurismo to your own unique and personal style.
And keep in mind that the exterior options don't end with color. You also get the choice of a convertible if you prefer. So, be sure you pick the design that fits your driving preferences.
Interior
Upon opening the side doors, you'll immediately notice that unmistakable trident logo sitting in the center of the steering wheel. In other words, you know you're sitting in a luxurious Maserati when you see that symbol. But if you move your hand behind the wheel, you'll find two highly responsive shift paddles. As a whole, these feel extremely easy to use and ensure you shift through each drive as smoothly as possible.
As far as fun options go, you'll find an 8.4-inch infotainment touchscreen near the dash. If you've ever played with the systems in a Ghibli or Quattroporte, you'll know what to expect here. You can navigate plenty of fun modern apps such as Apple CarPlay. You'll also get access to the rearview camera here as well—great for avoiding those back-up accidents.
Now, as much as we all love some comfort and luxury, there's no denying that a great design goes a long way in a nice car. And Maserati understands that and offers you even more customization options for your interior—13 different color options to be exact. Moreover, you'll even get 14 different wheel options as well. So again, you can create an interior catered to your personal tastes and styles. Who could argue with that?
How Much Does the 2018 Maserati GranTurismo Cost?
The MSRP of the 2018 Maserati GranTurismo starts at $134,625.
And you can buy this ultimate luxury car now.
Wrapping Up
All in all, the 2018 Maserati GranTurismo is here to prove that some things never go out of style. For the past decade, the GranTurismo offered us a fantastic all around car. And this 2018 model only improves upon this stellar formula, making it one of the best dream cars of the decade.
At the end of the day, you can't go wrong with a fast car that so beautifully combines speed and luxury. Thus, it's pretty safe to say that the Maserati GranTurismo is one of the automotive world's finest masterpieces.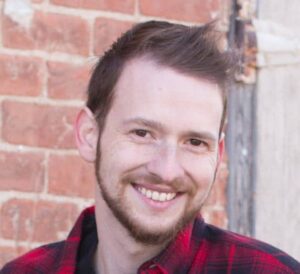 About The Author:
Joshua Gray is a writer and blogger who enjoys the finer and luxurious side of life. Little grabs his attention more than fast cars and trendy fashion/ designs. At the end of the day, he hopes his works and attitude can create positive changes in the world. To learn more, you can find him on Twitter @jdgGray
(Images Courtesy of Maserati)