Every time of year is a great time to give gifts to friends and family. Whether you are celebrating a birthday, anniversary, or just wanting to bless someone for their presence in your life. We have compiled this list of cool gifts that gives you many options to choose from. Pick your favorite, order today, and send it off! Happy gifting!
Voloom
Voloom is a volumizing iron that adds volume to hair, it is available in Voloom Petite for medium density hair and Voloom Classic for longer and heavier hair. 
This hair iron saves you the stress of going to the salon just for a hair blowout; it gives fantastic results in two to three minutes. Voloom achieves this amazing result via its patented technology that uses beveled platform plates. 
Moreover, you can decide the volume you want to add to your hair, either small or large. Everything is at your fingertips, all you have to do is get the Voloom volumizing hair iron.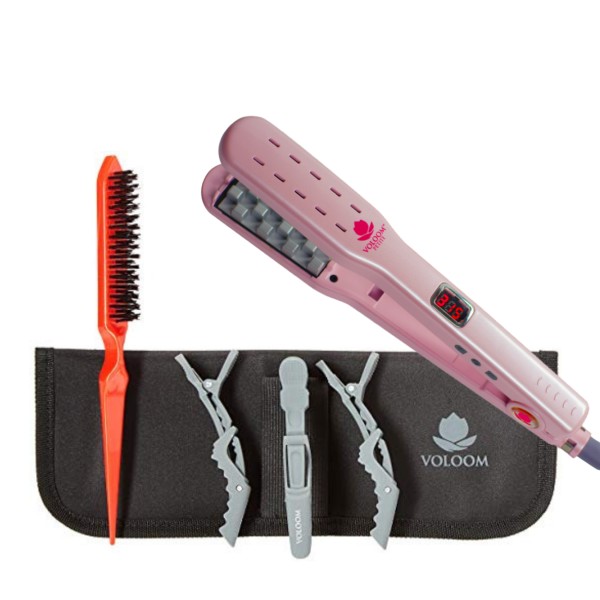 AndBloom: The Art of Aging Unapologetically
"I am absolutely convinced that if you regularly see portraits of women who are the same age as yourself— or older — you will see yourself reflected" 
Those are the words of the author, Denise Boomkens whose project AndBloom centers around creating a vibrant community of 40 years and above women to feel safe in their process of Aging. 
AndBloom: The Art Of Aging Unapologetically comprises stories and portraits of 100plus women to serve as inspiration to others. 
In the book, Denise shares her own aging experience, how she deals with it, as well as the experiences of others. The book will be up for sale from the 5th of October.
Kare Co Wavy Brush Pack
The Kare Co Wavy Brush Pack has three brushes:  a large paddle brush, a Jumbo thermal round, and a 9-row styling brush. Kare Co is a privately owned company that provides hair styling tools, the company is known for its high-quality products. 
The wavy pack is a new product in the catalog and the brushes have different uses. Use the Jumbo thermal round to dry hair, the paddle brush to detangle knots, and the 9-row styling brush to make bouncy waves. This is one of the cool gifts you can give to your friends.
ZERO GRAVITY
The shade wallet embroidered case features a rubber bumper, silicone button covers, and a raised lip. Specifically made for iPhones, the embroidered case has a unique design, functionality, and a second to none protective function. 
Besides, the beauty of the case comes from its patterned gold, black, and white colors. There's currently a discount of $10 on the case, you can get yours for $28.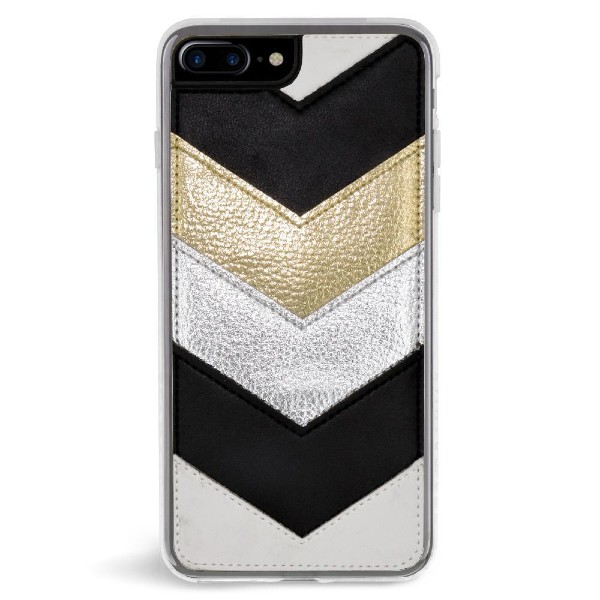 PUMPKIN SPICE CARAMELS
The limited-edition Pumpkin Spice Caramel is one of the latest additions to the Hilliards Chocolates, made from the original buttery caramel recipe, it will leave your tastebuds wanting more. Moreover, the caramels are covered in dark chocolates and a caramel drizzle. They make the sweetest gifts!
TRILOGY
Fall is here and winter is fast approaching and we have to take extra care of our skin during these periods. Trilogy uses Rosehip oil in most of its products to moisturize and protect the skin. Its Certified Organic Rosehip  Oil is formulated from pure, cold-pressed rosehip seed oil. And it delivers 80% essential fatty acids to the body to keep it moisturized all day long. Also, it helps to reduce skin scars.
Also, its Vital Moisturing Cream is made from rosehip oil, marula, and orange moisturizes the skin.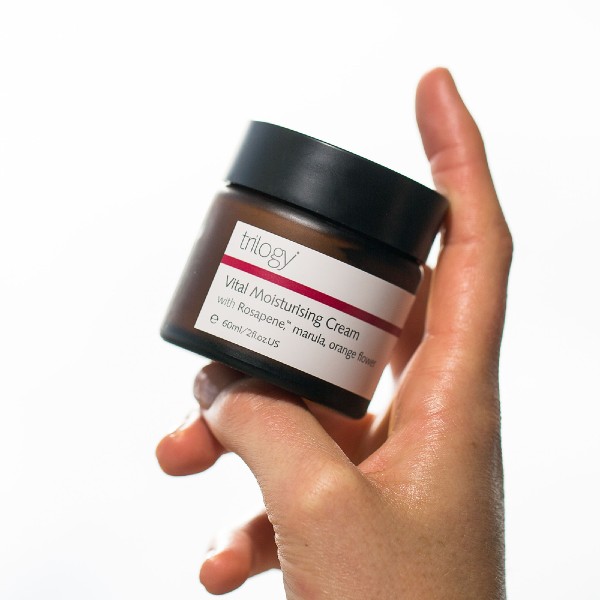 MARY'S GONE CRACKERS
Mary's Gone Crackers, the most delicious, organic, gluten-free, and non-GMO crackers on the market. Not only are they beloved around the country, but author Katherine Schwarzenegger also expressed how "addicted" she was to these treats on her recent Instagram story. With how rarely she posts, we know how much she must've loved them. These crackers are going to be the next adored snack for celebrities in no time!
Available in 14 varieties, including our personal favorites: herb, black pepper, and jalapeno, Mary's is designed to fuel active and health-conscious lifestyles with delicious and nutritious allergen-friendly snacks. Every bite offers hearty whole grains rich in plant-based protein. You can eat these yummy treats out of the box, add them to your next charcuterie board or scoop them into your favorite dip. Mary's also updated their packaging to a sleek design that consumers are loving.
Full flavor lineup here: https://www.marysgonecrackers.com
Edward & Sons™ Organic Italian Herb Croutons
Edward & Sons™ Organic Italian Herb Croutons are salad toppers made from baked organic ingredients. The baked organic ingredients are seasoned with organically grown spices and herbs. The croutons are good as stuffings and perfect in soups.
Rockstar's Bezzy Bling Watch
Perfect for the lover of stones and bling, this Bezzy Bling Watch features ice gemstones, also colored gems on its dial. Made for men, it has a one-size-fits-all standard watch clasp closure. The watch goes for $22, a small price to adorn your wrist. These unique timepieces make the perfect gifts for the men in your life.
Froozeballs
Froozeballs is a 100% vegan snack made in New Zealand. Made from Hazelnuts, groundnuts, dates, coconuts, and strawberries, they are preservative-free and do not contain refined sugars. Which is good for your health.
The froozeballs come in peanut butter and jelly; choc hazelnut; lemon cheesecake; blueberry crumble; and salted caramel. You can cop 8 packs for yourself and your friends at just $19.99. 
ROAM Luggage 
Have you ever wondered about having the opportunity to customize your own luggage? ROAM Luggage allows you to customize every part of your luggage or choose from an already built collection— your choice. 
Your order will be sent to American artisans who will custom build your suitcase and you will get it in one to five days of your order. Amazing right? Also, you get to choose from a wide range of color palettes and see which fits your mood. What are you waiting for? Order for your ROAM Luggage.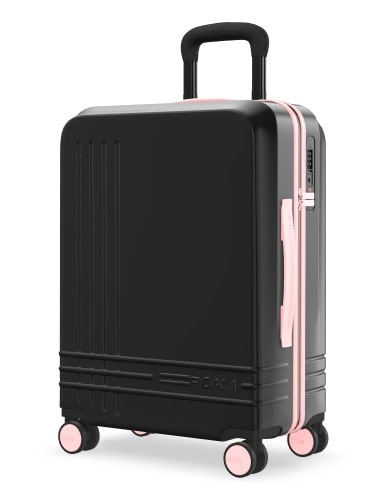 DAGSMEJAN Sleep Pants Cuff
With crisp fall temperatures and earlier sunsets on the horizon, it's time to switch from breezy shorts and tanks to long sleeves and sweats for fall so that your sleep doesn't suffer.
Dagsmejan, the Swiss-Swedish brand scientifically designed to help you get a better night's sleep, was created with the help of sleep experts and scientists from around the world to offer revolutionary sleepwear and loungewear that regulates your body's temperature to help you have a deeper, longer night of sleep.
Dagsmejan's Stay Warm Collection is ideal for transitioning to the colder months, since the brand's trademarked, sustainably-sourced Merino Wool fabric keeps the body toasty, but not sweaty, for the perfect night's sleep as well as is:
 50% lighter warmth than other thermal sleepwear

4x more breathable than cotton


2x softer than cotton
Lilysilk Silk Pillowcase
Utmost comfort is Lilysilk's priority.  Made from 100% pure Mulberry silk, it offers adequate protection to your hair and skin. It features a YKK hidden zipper closure. Also, it comes in a beautiful box; thereby, makes it a perfect gift choice. You can order for yours on Amazon. Use coupon code PLOS15OFF for 15% off.
Undiscovered Artisan Box
Do you have someone close to you who is fascinated by traditional arts? Or if you are fascinated by traditional arts, you can give yourself this beautiful artisan box.
It is a subscription-based box that gives you different artisan products of selected countries quarterly. For your first box, you get five different artisan products from the deep rich culture of Bali. 
Parma
Parma is a plant-based parmesan alternative for vegans. It is available in Parma Original, Chipotle Cayenne, Better Than Bacon, and Garlicky Green Flavors. 
Parma is a good source of vitamins B and E and also lactose-free. You can order for yours here and also get to enjoy free shipping on orders over $75.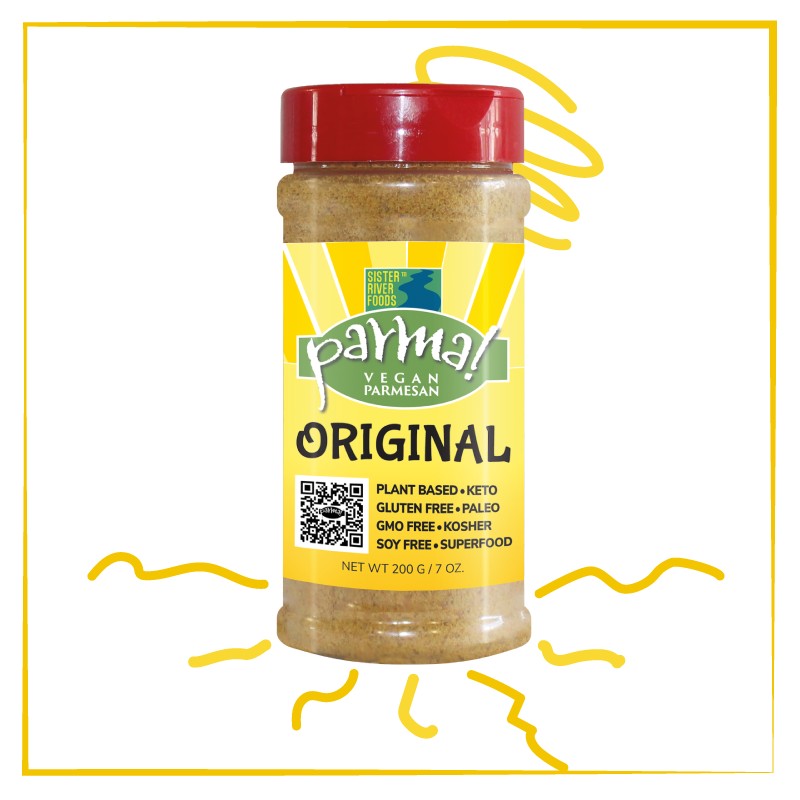 Little Chefs GF Baking Kits
For kids who love baking, this would be an excellent gift. Little Chefs GF is a gluten-free, allergy-friendly baking kit designed to educate kids. 
Little Chefs GF works as a subscription-based model, you choose your plan and the baking kits are delivered to you monthly. The kit contains dry ingredients and baking tools. 
PURA D'or Hair Thinning System
Pura D'or uses organic extracts and oils such as Argan Oil, Tea Tree Oil, Ylang Ylang, Lavender, Vanilla, and many more. They offer a wide range of hair products that combat hair thinning and other hair problems.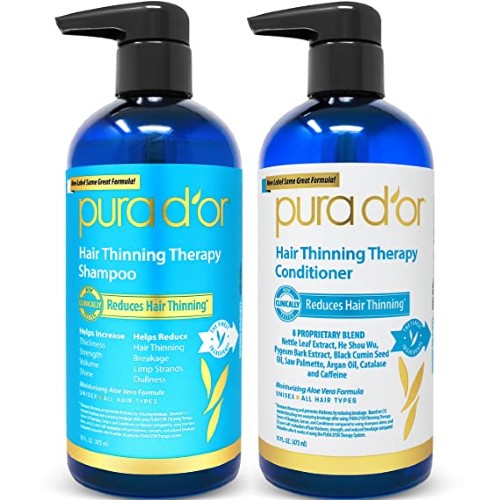 Sneakers Under $100
Sneakers are part of the cool things you can give as gifts, in fact, it is the perfect addition to your loved one's wardrobe. And you don't have to break a bank to put a smile on someone's face. Shop shoes under $100 at GOAT. 
Traverse Belt Bag
Oak and Reed Traverse Belt Bag is perfect to hold all essentials like smartphones while you are running or during your workouts. Also, a well-thought gift for yourself or your fitness-inclined friends.  You can buy this for just $19.99 and if you make orders above $50, you will get free shipping on your purchase.
Shades By Shan
Shades by Shan is a beauty brand focused on bringing out your inner beauty. They have a wide range of high-quality cosmetics products ranging from sleek lip glosses to loose setting powder, all at affordable prices. As a brand focused on impact making, they donate a portion of the profit to Mamaberries foundation for single mothers.