Baby soft skin isn't just for babies! If your skin is starting to feel rough, dry or worn down by winter, here are some top beauty tips to achieve softer skin. From head to toe your skin is one of the most important elements of your overall health and beauty. Take good care of it with these 5 simple beauty tips. Keep reading to find out more.
Avoid Soap
Soap is not always very good for your skin. For most people, it will cause the skin to dry out after using it. And that means it won't be very good at making your skin. You should try to look for alternatives if you are tired of using soaps that cause your skin to feel dry and rough afterwards. There are plenty of different shower gels that are designed with the health of your skin in mind. We ove this exfoliating cleanser for a complete full body wash. Chantecaille Rice & Geranium Foaming Cleanser is the most luxurious skin wash we've come across, Chantecaille's gently exfoliating cleanser makes a smart addition to your everyday beauty routine – the antioxidant-rich foaming formula melts away impurities and makeup without stripping your skin. Enriched with softening Rice Bran and anti-bacterial Geranium, it's perfect for those who like to cleanse with pure water.

Exfoliate
Exfoliating is important because it allows you to get rid of any dirt that is lingering on your skin and causing damage. It will also scrub away any dead skin cells and get rid of excessive oil. You can create your own exfoliating scrub. Or you can buy a product to use. You can also buy exfoliation gloves that can be used in the shower. It's important to do this if you want to keep your skin healthy. Don't go over the top with it though. It's not something you should be doing every day to look and feel beautiful; once or twice a week is enough. (Image Credit)
Find a Good Serum
Many people don't bother adding a serum to their skin care routine. Most people don't even know what they are supposed to do for their skin. The best serums help to keep your skin healthy and help to make it look younger. And the best hyaluronic acid serum hydrates your skin, giving it some vitality. So, if you haven't started using a good serum already, it's about time that you started doing so. We recommend this RéVive Serum powered by RES and featuring soy proteins and amino acids, this powerful hydrating serum floods skin with instant and continuous moisture. Helps skin replenish its own moisture to plump skin and reduce the appearance of fine lines and wrinkles, and give you a radiant glow.

Moisturize Your Skin After Showering
When you've just got out of the shower, and your pores are open, this is when you should moisturize your skin. You can use any moisturizer that you like best. You might have to try a few different moisturizing products before you find the one that's right for you.  We all have different skin, so we all have to find which types of moisturizers are best for us. Baby oil is a really good one to try though. It's made for the sensitive skin of babies, so it can help make your skin softer too. We highly recommend the all natural beauty products by Tata Harper. All the products are 100% natural and non-toxic. With each use you'll noticeable a visible difference in your skin's texture and softness. Truly teh next generation in beauty…Your skin will thank you for it.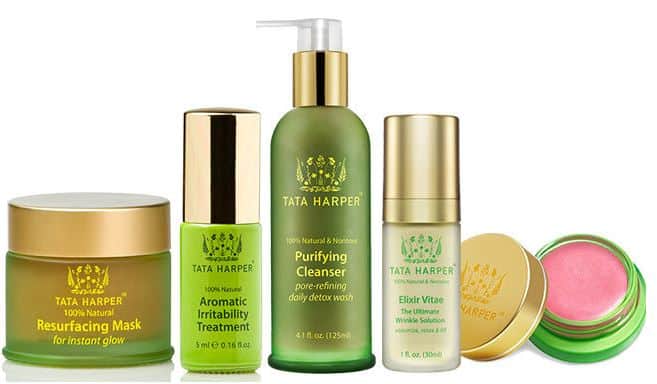 Beat the UV Rays
The sun is probably the most damaging thing that your skin is consistently exposed to. The UV rays that hit your skin when you spend time in the sun cause it to age quicker and can cause skin cancer in the long-term. You need to avoid long periods of exposure to the sun if you are not protected. The simplest solution is to have some sunscreen at hand whenever you're going to be out in the sun for a while. By applying some sunscreen to exposed skin, you'll keep it softer and younger-looking for longer.