Vacations have never been needed more than ever, especially to take a break from the tumultuous pandemic year. Stress relief is of paramount importance, but then where you spend your vacation is of more importance. You don't want to spend your time where would add more to the stress. You want somewhere made to cater to every one of your needs, even that of your pet.   
Stress no more! We have just the perfect place for you to spend your vacation or take a break from the hustle-bustle of life: Chamberlain West Hollywood Hotel. Designed by Jackie McGee of Perkins + Will, the hotel boasts of more-than-spacious one hundred and fifteen rooms; and a rooftop pool that allows you to have an all-round view of West Hollywood. Fabulous, right?
The exquisite hotel is located on a residential street in West Hollywood few meters away from the Sunset Strip and Santa Monica Boulevard. In a relatively noise-free environment, you get to enjoy peace of mind. Besides, Conde Nast Traveler's 2018 Readers' Choice Awards recognized Chamberlain West Hollywood hotel.
As a guest in the hotel, you get to enjoy some exclusive offers you won't get anywhere else. Because the hotel has partnerships with Dermalogica and Soothe massage; so you can book an in-room or poolside massage with Soothe Massage and get a facial at the Dermalogica Treatment Center nearby. 
Chamberlain West Hollywood Hotel Suites
The suites feature separate living rooms, fireplaces, private balconies, and in-suite amenities. The in-suite amenities include 60" LED TVs, high-speed Wi-Fi, a Two-line cordless phone with voicemail, an in-suite safe, and full access to the 24-hour fitness center.
The suites include: 
The Deluxe Suite

Premier King Suite With Balcony 

 Premier Two Queens Suite With Balcony

Signature King Suite Top Floor With Balcony

 One-Bedroom Residence 

One-Bedroom Signature Residence

ADA Premier King Suite
So you have a wide range of suites to choose from and enjoy your stay.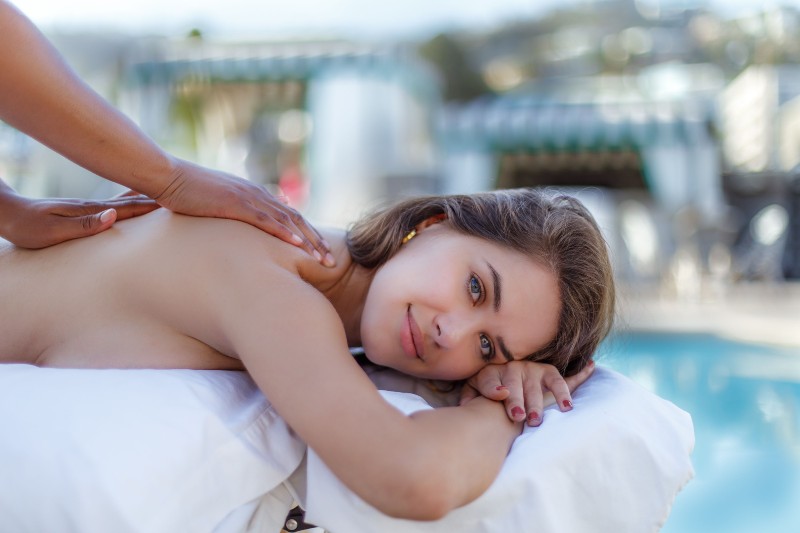 Also, the signature rooftop pool of the Chamberlain Hotel gives you magnificent views of West Hollywood, Sunset Strip, Rodeo Drive, West Hollywood Design District, The Grove, and The Beverly Center. 
Finally, if you've decided to visit Chamberlain West Hollywood Hotel, make your room bookings here.