The poster family for America's 1%, the Vanderbilts lived lavishly from wealth accumulated from the railroad business during the Gilded Age. Cornelius "Commodore" Vanderbilt was the family patriarch. He started his massive fortune by borrowing $100 to ferry passengers from Long Island to Manhattan. Eventually, he went into railroads. Indeed, his success created wealth of historical proportions. But the family's third generation saw a decline in that fortune. However, heiress and successful fashion-designer Gloria Vanderbilt pioneered a new family work ethic which she handed down to her son, CNN anchor Anderson Cooper. Much admired, Gloria Vanderbilt recently passed away at the age of 95. And the elegant Manhattan mansion where she lived as a child, still known as the Vanderbilt Mansion, has hit the New York celebrity real estate market priced at $50 million. (Image credit: Douglas Elliman Real Estate)
The Historic Vanderbilt Mansion
The seven-story townhouse was originally built by Robert B. Lynd in 1891 and restyled in 1905 by William Strom. Designed in Neo-Grec style, the 18,408 square foot townhouse is 27 feet wide with 12 bedrooms, 11 full bathrooms, three powder rooms and approximately 1,500 square feet of outdoor space. Rooms have 12 foot ceilings and there are three gas fireplaces. Moreover, in 2018, CetraRuddy restyled and updated the residence using marble, the best appliances, and elegant finishes, flooring and lighting.
Currently, the building has three luxury condos. However, multiple options for reconfiguration exist. The dwelling suits well for one unit as owner-occupied and the other two as rentals. Indeed, the current design also lends itself to an owner condo, guest accommodations and staff quarters. And, of course, the units could recombine as one residence. It is important to note the three units can be purchased together or purchased separately.
Contact Maddison Estates To Buy, Sell, Or Build Your Dream Home!
Location, Location, Location
The mansion has one of Manhattan's most sought after addresses on East 72nd Street. Enviably located between Madison Avenue and Fifth Avenue, it is a stone's throw to Central Park in a neighborhood awash with art galleries and boutique shops. The neighborhood has long attracted celebrities in the arts and fashion design world. Ralph Lauren moved there in 2010. Yoko One still lives in the same apartment she shared with John Lennon. And Leonard Berstein, Margaux Hemmingway, Joan Fontaine, Dorothy Parker and John Steinbeck have all called East 72nd Street home.
Many of the street's Gilded Age mansions were torn down to accommodate exclusive apartment blocks. Yet the beautifully kept Vanderbilt Mansion still blends attractively with its neighbors.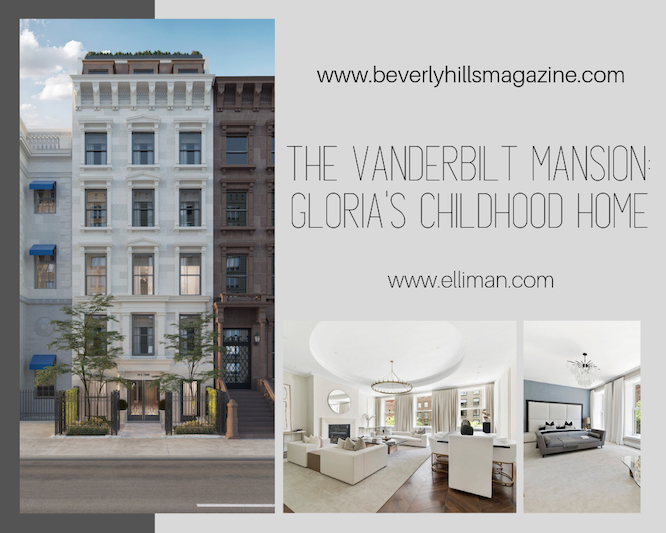 A townhouse steeped in Gilded Age history of industrial wealth and former home to one of America's well-known families is now for sale. The mansion has a listing price of $50 million for the entire building. Pricing for the separately individual apartments is available.  The listing agent in Lauren Muss of Douglas Elliman Real Estate, Madison Avenue.
Courtesy of TopTenRealEstateDeals.com