Having just the right gown and jewels for an occasion of style seems like a notion of the past. It doesn't have to be though. There are plenty of star studded events in this modern era. And even if you don't exactly walk the red carpet, celebrity style is not just for those who are famous. You can still be the belle of the ball in style at whatever gala you are invited to. This look would be something a Beverly Hills lady would wear to a very special evening, and it would look fabulous on you too.
First, start with the Tom Ford Fringed V-neck Dress. The beautiful silk blend is eye catching. Of course, Mr. Ford attended New York's Parson's School of Design. His talent though even outshines his education. All the draping in this dress makes it hard to look away from. And the tassels are in line with the current fashion and style trends.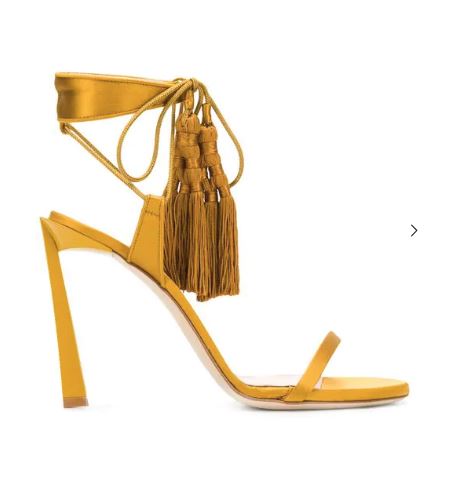 Then, put on the Lanvin Tasseled Sandals next. The satin and leather combo is sure to complement your dress. Crafted in Italy, these bright shoes make sure that bold colors in clothes will not stand on their own.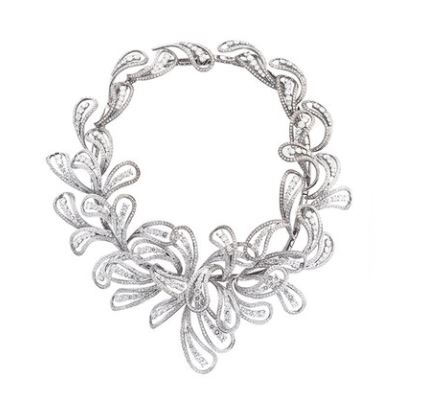 Next, the Pavlin Necklace Cantamessa from New York makes you drip in diamonds. The white gold also makes a beautiful setting. You might wonder how many diamonds is enough. Well, 50 carats will do just fine.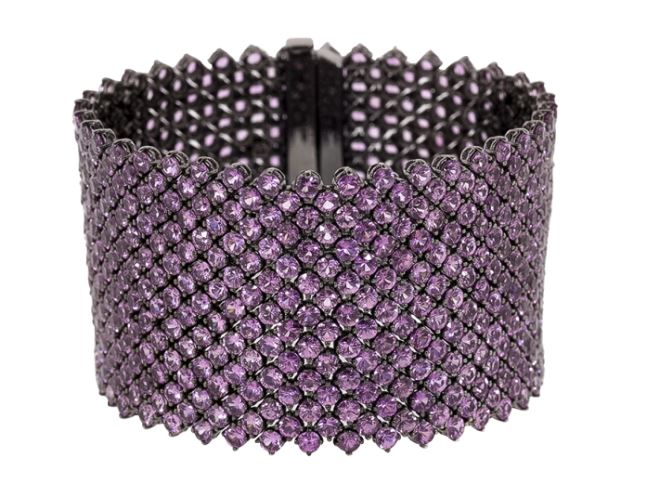 Additionally, the Bayco Pink Sapphire Wide Bracelet ties the color theme of the style together. This difficult to find necklace is worth locating in the fashion world. It is hard to miss on the wrist as well.
Finally, the Lane Crawford Collection Jewelry Diamond 18K Yellow Gold Platinum Floral Ring is worth owning. The yellow diamond goes well with the shoes as well as radiating its own unique qualities. The total carats is 6.48. The 18k yellow gold and platinum setting makes this a highly lucrative item.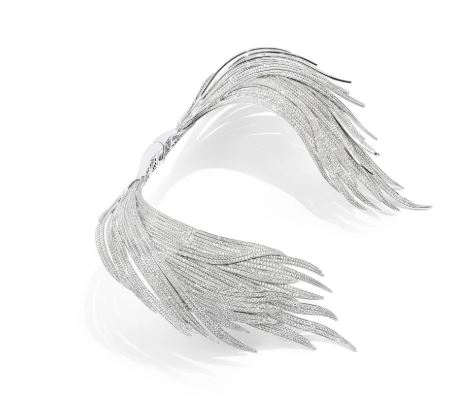 Last but certainly not least, is this stunning and very unique diamond necklace. It rests upon the shoulders adorning the deccolette with an angelic like appearance. Tatiana Verstraeten's 'Barbara Necklace' features an open collar silhouette with feather-like detailing and 79.80 carats of white diamonds, meant to appear as if it is floating around the neck.
SHOP MORE FASHION AND STYLE NOW!!!