There was a time when becoming a corporate executive or an entrepreneur was merely a career choice. With time, these career choices got associated with class, sophistication and status symbols. Thanks to the digital age, the world has become largely interconnected and interdependent. As a result, the fashion and style fever also crept into the corporate world. Over a period of time, the term "corporate fashion" has become a significant buzz word.
Corporate executives are expected to carry themselves in a certain manner and are expected to exude a certain kind of personality with the way they carry themselves. That is why it is important for entrepreneurs to keep up with the fashion trends and style themselves accordingly.
There was a time when corporate attire was associated with standard suiting options only. That made life quite monotonous for most people. The best part about fashion is that enables you to modify your look and feel a change in yourself for much-needed mood uplift. Fortunately, the corporate world is now much more flexible and accommodating, and at the same time, the fashion world has come with unique options to provide the same executive look and feel without feeling monotonous every day. Young executives, who love to experiment with styling are often frustrated with limited choices to wear at the workplace. This quick style guide will help you figure out how you can look on point and exude class without looking the same every day.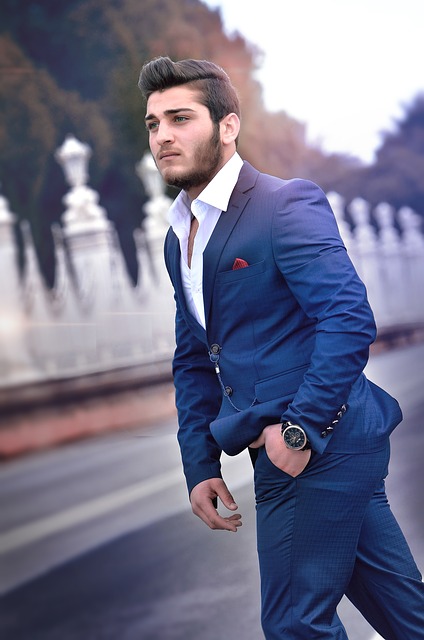 Dressing
The most important and most dominant part of your attire is your dressing. As an executive, you are expected to mean serious business and should look sophisticated and classy. These aspects of personality should be evident in the way you dress. Your corporate dressing should also be easy to carry and comfortable, and should not be a source of hindrance in your work and should not be a source of distraction for others.
You do not have to stick to the usual blacks and greys and can experiment with other hues such as white, brown and blue. Women have a fairly greater choice of pallet with subtle shades of pink, yellow, green purple, etc. Regardless of your gender, make sure you stick to one single color. If you need to add another color, contrast with a neutral tone such as black or white. Do not walk into your workplace looking like a wall painting. Even if loud, vibrant colors are trendy and youthful, they are not meant to be worn at the workplace unless you work in relevant industries such as cinema or music, etc.
Although suits remain the ideal choice of attire, if do not want to wear them every day, you can invest in a selection of formal button-down collared shirts. However, avoid very large prints. Plain, self-printed, or small stripes and small checkers are ideal choices for formal and smart casual attire. Pair it up with a dress pant that has a good fit along with a necktie. Make sure your neck-tie has the right fit and knot and follows the same style philosophy as your dress. Women may also opt for long or short skirts. However, avoid anything that might be too suggestive and wear whatever you can carry with comfort.
Shoes
It is no brainer that closed-toe shoes are the ideal workplace choice. That, however, does not allow you to opt for sneakers or loafers. A classy pair of black or brown leather shoes with a slight platform or heel would be your best bet. Women can opt for higher-heeled shoes. However, make sure your shoes are not too bling. Your shoes should not look as if they were meant to be worn at a prom. Stick to neutral or solid tones such as black, brown, grey, blue, red, etc. Ideally, leather or suede are the best choices for workplace footwear. If you cannot wear a very high heel, look for kitten heels, wedges or flat pumps.
Accessories
Accessories are a very important part of your attire. The right accessories can accentuate your look but it is very important that they are neither overdone nor understated. When it comes to the workplace, your accessories should follow the minimalist lines. The most important accessory incorporate styling is a wristwatch. It has a utility as time telling device, but besides that, it is also an exceptional luxury fashion accessory. Keep your rest of the jewelry understated and let your wristwatch lead the style game. An Omega Speedmaster Moonwatch would be an ideal pick for someone at a high executive designation. Omega watches strike the perfect balance between luxe and class and make the right impression without going overboard.
Hair and Makeup
Workplace hairdos are all about keeping it neat and manageable. Blow Dries look amazing but do not opt for untied hair if you think you will struggle with keeping them in place. For longer hair, high ponytails, braids, and buns are the best options. Men fashion these days is all about cropped hair. However, if you have longer locks, keep them tied back in a ponytail.