Available for an extraordinary charter experience, impressive 111'55" (34m) tri-deck Wavepiercer SPIRIT is guaranteed to turn heads. This incomparable mix of yacht, crew and location is proving a winning formula to those looking for something truly exceptional in a holiday yacht adventure.

We spoke to SPIRIT's captain, Martin Debanks, to get the low-down on what makes this such a perfect package.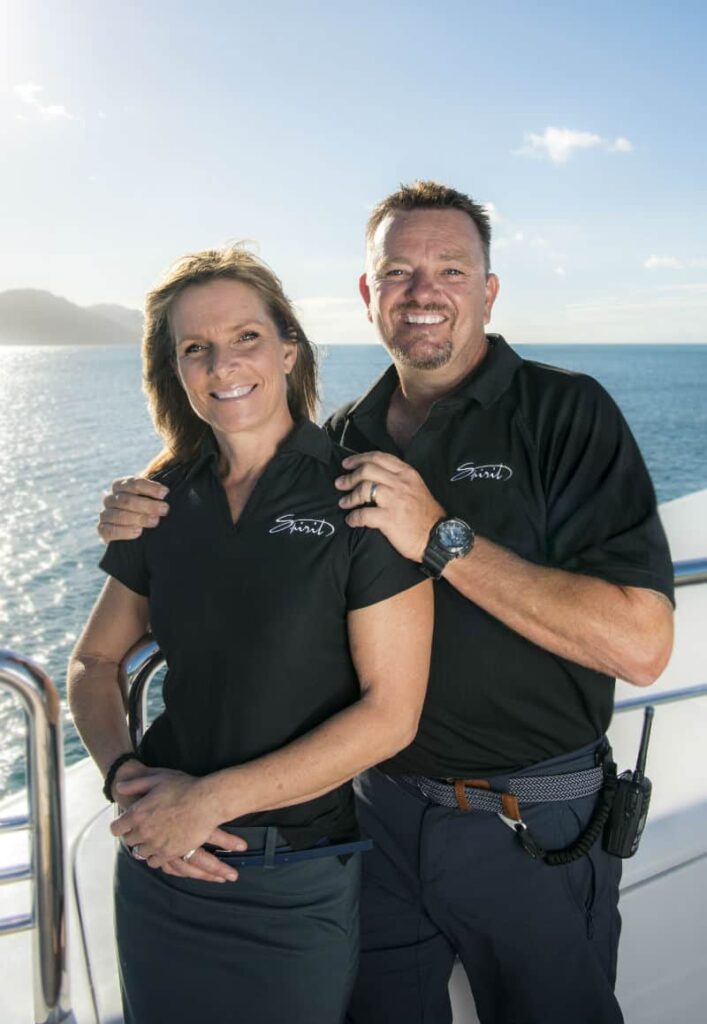 Having circumnavigated the globe twice, Captain Martin is no stranger to exploration. Having been to places many would never dream of, he is to say the very least, an exceptionally knowledgeable and well-seasoned traveler.

Taking in sights, cultures and lifestyles in their multitudes, he has now come full circle to where he warmly refers to as his "favorite place". Map out the area between Papua New Guinea, the Solomon Islands and the Great Barrier Reef and you'll discover a region with charm so captivating that it is hard to imagine.

Captain Martin exudes a tangible enthusiasm for this part of the South Pacific, which really does 'have it all'. He keenly recounts a recent short charter, "Our guests were treated to a veritable smorgasbord of delights – including Humpback Whales breaching as SPIRIT headed out of port, Minky Whales tracking alongside the bow for 2 days and sharks playfully dipping under the illuminated hull whilst anchored for dinner." Apparently these are experiences that are often regular occurrences when on charter in this stunning locality.

Martin goes on to describe more memorable times on board:
"We have often enjoyed some impromptu evening entertainment with the local village band playing traditional music on the lazarette, much to our guests' delight.

Another favorite encounter are the mud crab sellers peddling their strange wares alongside SPIRIT in their wooden canoes.
One notable charter group was blessed with a perfect opportunity for exhilarating kite surfing when the trade winds sweeping the Great Barrier Reef really hit the sweet spot".

There are three exceptional itinerary locations within this region of the South Pacific, including Cairns, Papua New Guinea and Solomon Islands – each offering their own unique beauty and special experiences.  Conveniently, they all lie within 500-600 miles of each other, meaning that between 2 and 2.5 days sailing uncovers a brand new landscape with the ubiquitous riches it holds.  Enabling SPIRIT to offer a long season, these three impressive itinerary choices provide  a great option for charter guests with minimal travelling time, once a decision has been made on a specific cruising destination.

Captain Martin cannot help but share his passion for the merits of exploring this extraordinary region. He sums up the aim of the yacht, the crew and the location working in perfect harmony: "To be able to provide 5 star, flawless service in a remote location is a challenge, but one that we relish."
MY SPIRIT is the perfect yacht charter package – it really doesn't get much better than this.