If you're in the mood for high fashion, this outfit has it all. You will be dressed up, but not over the top. It is perfect for the event where you're not sure exactly how to dress. Also, this all-black outfit will also likely never go out of style. What better motivation to invest in a truly beautiful set of clothes?
First, start with the Humanoid Scoop Neck Long Sleeve Top. This beautiful form fitting garment is even a bit sheer. It will be a good staple piece for the office or to wear with a skirt.
Next, add the P.A.R.O.S.H. Sequin Embellished Pencil Skirt. The long 3/4 length cut gives it an elegant twist on a standard skirt. You will be feeling comfortable and yet fancy for any engagement. This is a great holiday piece or a stylish skirt to wear when you need a touch of sequins.
Then, the Row's Coco Leather Mules are the footwear to don. Your feet with feel perfectly comfortable in this low heel. Also, you are sure to get compliments on the unique design. With fashion this pretty, you won't be saying "next" to this pair when you raid your closet.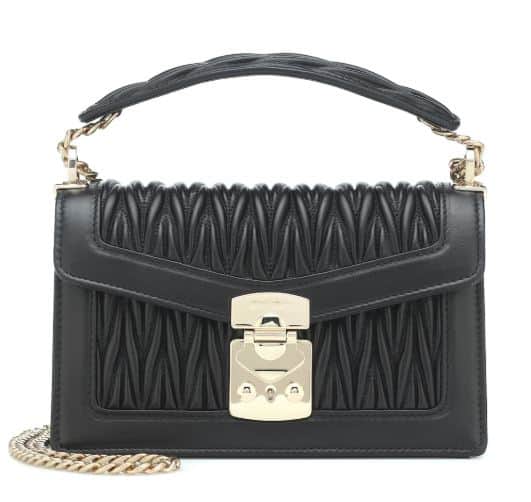 Finally, every woman needs a fabulous handbag. This Matelassé Leather Shoulder Bag by Miu Miu will have you glad that you chose to invest in quality as well as style. The handbag will last you a long time and go with practically everything that you have in your closet.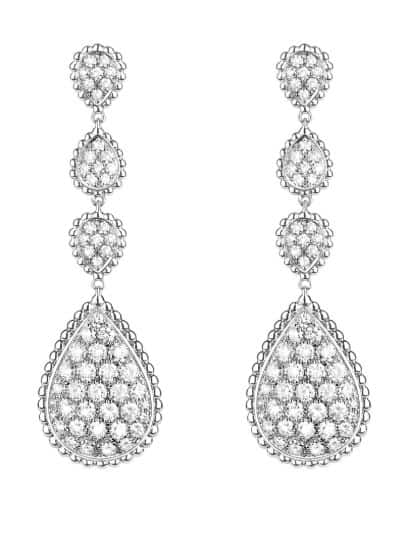 But don't forget to accessorize your outfit with some in style accessories. These Spoiled Earrings by Frasier Sterling are something that every woman needs. The crystal accents will shimmer in the light. They are 6 cm long. Dazzling earrings are highly in style right now. You will want to make sure that these beautiful hearts are in your jewelry box.
SHOP MORE FASHION AND STYLE NOW!!!