If you are looking to spend time on a beautiful island in the Caribbean, then the Turks & Caicos islands could be just what you are looking for. Pine Cay stretches through two miles of beautiful white sand beachfront with crystal clear ocean water as well. This makes for a gorgeous location to spend time with your romantic partner or to host a special event, like a wedding. While on the island, you can also enjoy a variety of water-related activities, like swimming and boating. So, what are you waiting for? (Image Credits: The Meridian Club)
Beachfront Cottages and Rooms
There are several room options at the Meridian Club, including beachfront cottages, premium beachfront rooms, beachfront rooms, and private home rentals. However, all in all, there are only 13 locations to stay at. This ensures that Pine Cay is never extremely crowded or loud. If you have the budget for it, or if you are hosting a wedding or another large event, you can even rent out the whole island! No matter what option you choose from, your room will be right on the beachfront, so you can be sure you will wake up to a beautiful view each morning.

Each room comes with a stately and soft bed, dining area, and more. The rooms are all beautifully decorated, as you can see in the picture above. The Meridian Club designed the rooms to have a Caribbean feel, with location-appropriate decorations. Depending on which room option you choose, you may also have access to a private garden. As mentioned earlier, all room options open out to the beach.
Beautiful Caribbean Coastline
Since Pine Cay is located on an island, you will never run out of space to enjoy a large variety of water sports and activities. When you book with the Meridian Club, you can also do many of these activities are included in the cost of the room. Some of these great water activities include the use of kayaks, small sail boats, and snorkeling gear. Of course, you can also enjoy the sea without the use of any equipment by simply swimming on your own. Either way, you may be lucky enough to see local whales and other marine life!

Luxury Dining Options
When you book a room at Pine Cay, you get three meals a day, as well as tea-time snacks, included in the price of the room. You can choose to order food directly to your room or to eat it on the beach. There is even a Tiki Beach Bar near the shore! The Club has an extensive menu that guests can choose meals from. However, if you like to cook by yourself, you can also order groceries to be delivered directly to your room.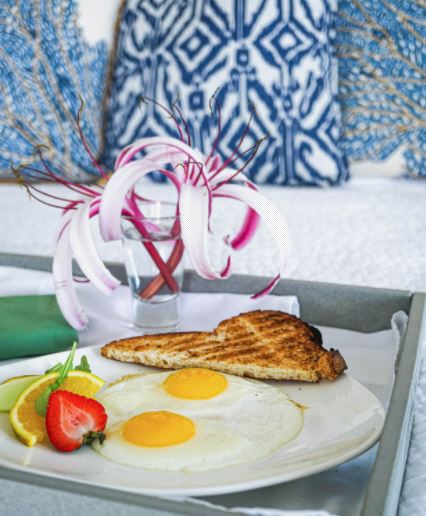 Weddings and Event Options
There is hardly a better destination wedding location than Turks & Caicos. While you can rent out the island for other events, summer weddings are the most popular type of event to be hosted in Pine Cay. Here, you can choose to get married on the beach or have the wedding in the Clubhouse. Once here, you can communicate with the Meridian Club to discuss catering, as the Executive Chef is on stand-by to help with anything you might need. Other Pine Cay staff are sure to do whatever they can to make your event the best it can be.

If lounging on the beach on a beautiful island sounds nothing short of perfect to you, then now could be the perfect time to book your stay at Pine Cay. You can make reservations by calling (8880) 286-7993 or by booking online. So, what are you waiting for? Contact the Meridian Club today to turn your dream vacation into a reality.