Marbella is a city in southern Spain belonging to the Malaga province in the community of Andalusia. This city is well-known for its beaches, luxurious venues, and glamorous nightclubs. As thrilling as it can be, it's also famous for having magnificent homes including modern and traditional Villas. If you're looking to move out of your comfort zone and try a new experience, look no further! The vibrant Marbella Detached Villa got you covered.
An Exceptional City
The grand Marbella Detached Villa is located in Malaga, Andalusia, Spain in the mountain village. It's located near shops, and schools and the sea is just a few minutes' drive.
For golf lovers, this spectacular estate is situated near the Santa Maria and the Estadio de Marbella golf stadium – which is one of the resident's favorite hangout spot.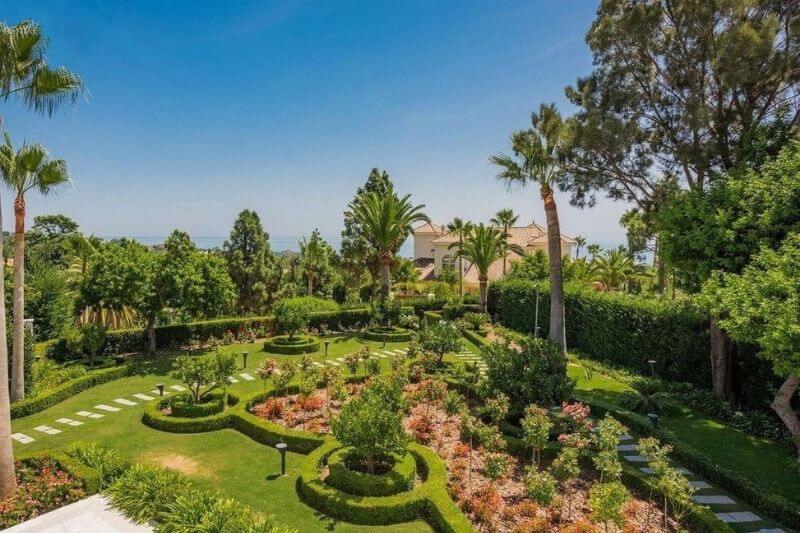 The people in the area are also very friendly, and you can be sure that making friends with your neighbors will be quite easy!
Marbella has also been voted been one of the best places to live in Europe for many years. It's also a popular tourist destination in Spain! How cool is that!
The Great Marbella Detached Villa
Marbella Detached Villa is among the topmost opulent Villas in Marbella City.
The Villa features numerous five-star amenities to suit your entire family. Its main house opens to a large living room with a vast main entrance overlooking a private heated swimming pool.
 It has an open floor plan with large windows, providing a close and stunning view of the sea, mountain, garden, and forest.
The kitchen is well-furnished with top-of-the-line appliances and adequate cooking space for you or your chef while preparing your families' favorite meal.
Sleep lovers will appreciate the beautiful and spacious en-suite seven bedrooms featuring marble floors, and well-equipped modern and classy furniture. The bedrooms also come with a Jacuzzi, built-in wardrobes, and an air conditioner.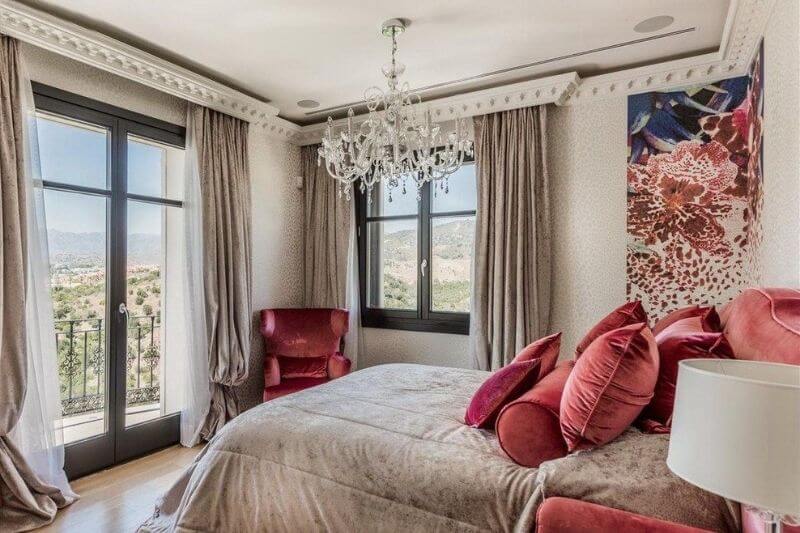 Besides the luxurious bedrooms, the Marbella Detached Villa doesn't take security lightly. The grand estate is fitted with electric blinds, alarms, intercom, CCTVs, and 24-hour security guards.
Outdoors, the villa welcomes you to a new adventurous world of farming and gardening.  There's an extensive chunk of the estate dedicated to a garden where the owners can cultivate healthy foods such as vegetables.
Other Amenities
The Marbella detached Villa also contains additional amenities like a parking lot and spacious public services.
For entertainment, the villa features a game room, guest apartment, laundry room, servants' quarters, sauna, gym for fitness enthusiasts, satellite TV, Wi-Fi, storage room, private and covered terrace, among other luxurious amenities.
With so many rooms present in the house, the new owners can invite friends and family for a sleepover, or even hosting parties and events on the property.
Additionally, new owners of this dream house won't have to worry about living with the staff in the main house. There's a staff apartment with a different entrance from the main house, equipped and furnished with everything your staff needs.
The Outdoor View
Besides the indoor activities, this home also provides you with more than extravagant outdoor living spaces. The Marbella detached Villa offers panoramic views of the surroundings. The sunrises are also perfect from here. The bright sun rays light up every corner of the home in the morning thanks to the large windows.
Another outstanding outdoor feature is the private pool that features both hot and cold water. If that's not enough, a Barbecue stand right next to the pool awaits you after a relaxing swim on a hot summer. It's the perfect staycation!
Vibrant Lifestyle!
If you are an outgoing person, there are still many beautiful features in the community that will suit your needs and that of your family. Marbella has a vibrant nightlife, with so many bars and clubs close to the house!
Tons of international DJs perform every single night, and parties in Marbella never stop! With millions of people visiting the area every day, you'll also enjoy a large diversity of meal options while partying with people from all over the world.
Areas of Marbella Puerto and Deportivo will provide you with the best cocktail bars, international pubs, and Lounge bars to help you dance the night away with the La Sal music.
The Bottom Line
Marbella is one city that millions of people only dream of living in. Their real estate game is on a whole new level and the Marbella Detached Villa is no different. If you're looking for a new fun, adventurous and busy place to move to, this is the home for you.
The listing agent for this grandiose mansion is Barre's Luxury Properties S.L. It's on the market for a whopping $18,211,522.
Address: Este-Las Chapas, Marbella, Malaga, Marbella Andalusia, Spain