This man watch collection is comprised of some of the most sophisticated timepieces for those who appreciate fine craftsmanship, attention to detail, and the ultimate in luxury watches.
                                                                                                                                                         (Image by Craig Carpenter)
Chris Noth spotted out in the Rose Gold Plated Stainless Steel Huawei Watch.  To get this new smartwatch and more styles check out www.GetHuawei.com. 
In this special man watch collection is a bold piece by Raymond Weil. This handsome display of tradition is encased within a polished steel case with a cover of anti-reflective sapphire crystal. Set on a crocodile skin strap for added style and luxury, this Maestro watch features bold Roman numerals on a concentric track around a barleycorn-textured center with silver and blue color detailing. A retrograde date is presented at 6 while a moon phase aperture adds color and fascination at the unusual location between 10 and 11 making this one beautiful man watch to add to your private collection of fine luxury watches.
We also included this Salvatore Ferragamo classic man watch in stainless steel with gold ion plating and silver dial, with sapphire crystal. Perfectly crafted in Switzerland, this is a simple yet bold timepiece that makes a great watch for all styles and occasions. It just might become your daily go to watch.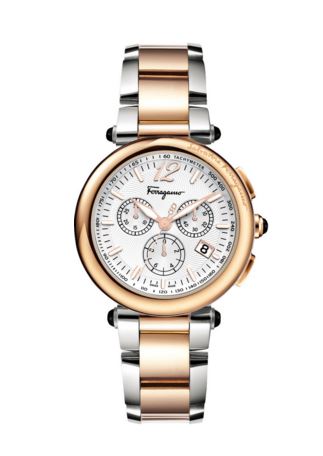 The highly engineered Bulova Precisionist series of watches shows off the best of Bulova's world-class engineering. This men's watch shown below features a sturdy rose-tone case and date display. You'll notice the black face and rose gold numerals and bezel make this a perfect nighttime watch or a more formal timepiece. Get one or all of these watches for your private man watch collection. We think it's time, don't you?
Check out Watchdig.org review of Bulova watches