The latest Mercedes-Maybach S-580 sedan is the newest addition to the company's luxury car lineup. This vehicle offers a design that sets it apart from its competitors. Apart from having a sleek and stylish exterior, the posh car is also practical for everyday driving conditions. Likewise, its interior has everything you desire with its variety of features, including an advanced entertainment system and luxurious leather seats.
The latest Maybach draws inspiration from the W223 S-Class. And keeping up with its heritage, the new vehicle aims to demonstrate that Mercedes-Benz as a brand stands for uncompromising luxury, bespoke craftsmanship, and innovative technology.
Now, let's focus on: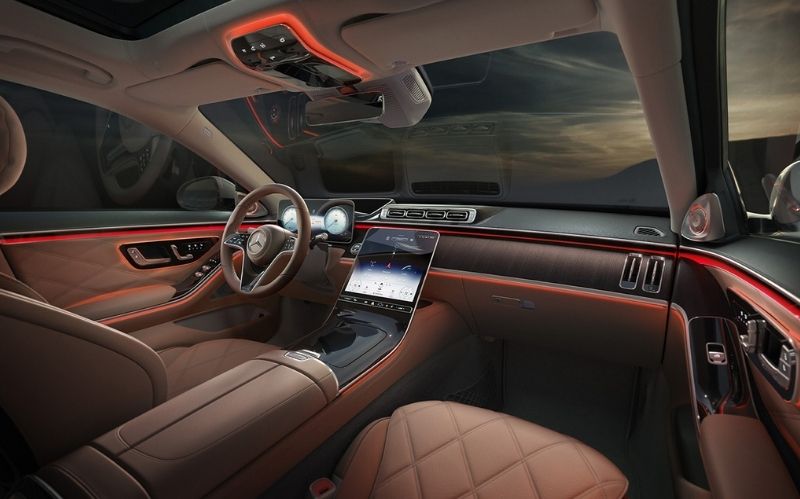 Engine Output and Performance of Maybach S 580
The Mercedes-Maybach S 580 will offer an all-aluminum, bi-turbo 4-liter V8 engine that produces a whopping 496 horsepower and over 500 pound-feet of torque. Besides that, the Maybach comes with a 4MATIC that sends power to the all-wheel-drive system.
Also, the S 580 features an innovative electric EQ Boost, which adds extra gas-free torque to already massive output. The Maybach may not be the quickest car in its class, but it's still a fast car by its standards. From 0 to 60 miles per hour, the S 580 sedan takes just over four seconds and can reach a top speed of 176 mph.
It also features a suspension system with air springs that can raise or lower the ride height for improved handling and stability. And as you would expect from a cool car, the automaker included an intelligent drive system that comprises an active steering wheel and wet weather brake assistance.
Apart from having a nine-speed automatic transmission system, the luxury car features six driving modes. These are Comfort, Eco, Sport+, Race, Individual and Slippery.
The S 580 sedan offers occupants the best riding experience. No other model from rival companies comes close to this cool car in terms of luxury, power, and performance. And if so far, you are still in doubt, just read on to find out more about its opulent design. You will love it.
The Sumptuous Interior of Mercedes-Maybach S 580
The car is one example that the German automaker still stands by its philosophy that luxury cars should be a driving machine first, with comfort coming in second, but this takes nothing away from their plushness.
Some of the most notable design details include its softly contoured leather Eames chairs. They provide utmost comfort to passengers even on long journeys and they are also durable enough for everyday use. . With eight airbags, one multi-function steering wheel, and two infotainment screens in front alongside a panoramic glass roof providing uninterrupted views from all angles, there's no denying how much attention they paid to every detail of the interior layout.
In terms of infotainment, you'll find everything you need right at hand thanks to dual 12″ screens – including our new interactive iDrive Professional Navigation System Plus, which is touch-sensitive. The new Mercedes connect mobile phone packages from iPhone users to the vehicles via Apple Carplay or Android Auto for seamless use of their favorite apps while inside the car.
Comfort is also key with its seats-no matter where you're sitting in this posh car. There's plenty of space for legroom and power-adjustable lumbar support that will give you an extra boost on long journeys. From premium materials such as aluminum trimming by DINAMICA® to our hands-free boot opening system (a first in automotive history), every effort was to ensure passengers get the most luxurious ride possible.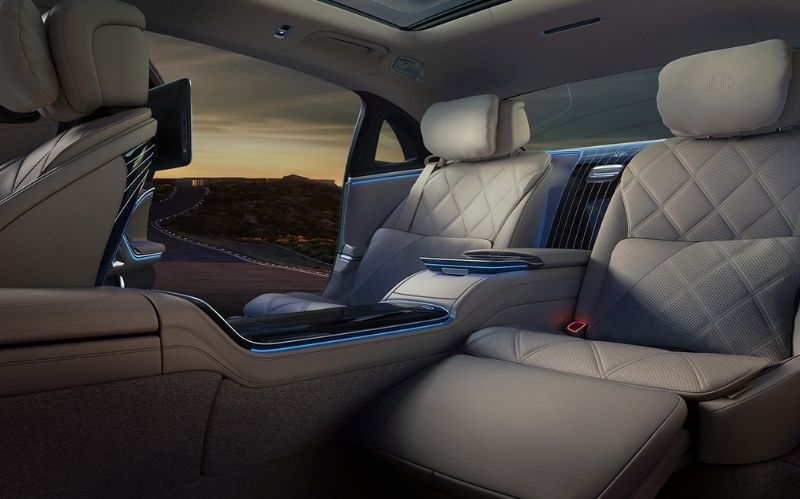 The Elegant Exterior Design of Maybach S 580
The exterior of the Mercedes-Maybach S 580 gives you a feeling of immense power. Its lines are sharp, and they seem as if they are cut out in black metal sheets with precision. The car is also strikingly large, which helps it stand apart from other vehicles on the road. There's no need for ostentation here–just pure prestige.
What's more, the body design stands out because it looks luxurious without being flashy or gaudy; Mercedes took great care in designing its elegant exterior that will stand up well to time while still looking futuristic. Besides, customers have a choice between two variants: 4.5 degrees and 10 degrees rear-axle steering. Instead of 13.4 meters, the turning circle is then 12.4 or 11.4 meters.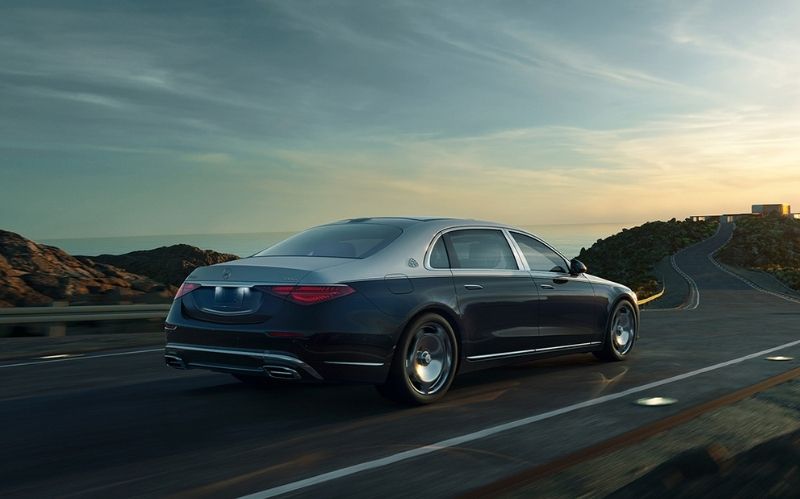 Selling Price of this Maybach
The Mercedes-Maybach S 580 is a world-class luxury car with an MSRP of $184,900. It's one of the most expensive cars on earth, and it seats four people in style with unparalleled amenities and comfort features. 
To Sum Up
Mercedes-Benz claims this Maybach has the most powerful engine in the S Class series. They also say that the interior "is crafted for a person who never sets foot outside his house, yet demands all the power of one governed by passion."
This means some fancy features like seats made specifically for people who want to feel at home in their car. Mercedes also added a system that adjusts the ambient temperature and air quality of the interior, electric seats, even in-car entertainment. In addition, the key fob has a built-in fingerprint scanner to unlock the doors without having to take out your keys from your pocket or purse.
Mercedes says the new Maybach is the most powerful model to date. Despite being large, they also promise drivers plenty of engagement thanks to the advanced systems. Overall, this Maybach stands out in every aspect.