New York City is the city of opportunities, and rich culture. There are so many people enjoying life in NYC and one is able to enjoy everything the city has to offer with almost no limits. Relocating to NYC means living in a city where the sky is the limit, you can be anything you want and achieve anything you desire. However, confusion may arise when deciding whether you should live in Manhattan or Brooklyn. The possibilities are endless, especially with benefits like co-living in Manhattan and Brooklyn, you can decide which place you like best. (Image Credit: Pixabay)
Manhattan or Brooklyn?
There is no clear set answer to this question as it is entirely dependent on the type of person you are and what you enjoy doing.
Neighbourhoods – Once you decide that you will be relocating to NYC, you must decide on the area and the neighbourhood. Comparatively Brooklyn is the better option regarding neighbourhood as it is diverse. If you are relocating with your family Brooklyn may seem like the better option as it is peaceful and offers lots of fun for kids. However, if you are a business person and moving alone, you may want to consider Manhattan as it is closest to the biggest companies in the world and gives you the opportunity to enjoy high-end entertainment.
Night-life – Both Brooklyn and Manhattan are great for night-life but Manhattan offers luxury night spots while Brooklyn offers affordable places.
Contact Maddison Estates To Buy, Sell, Or Build Your Dream Home!
Salaries – You may or may not know that Manhattan is the center of NYC. Most of the biggest companies in the world are found in NYC. However, it is possible to live in Brooklyn and work in Manhattan as they are not too far from each other. For those people wanting to experience living in Manhattan, there are affordable ways of doing so. Co-living in Manhattan gives you the chance to share in the luxury lifestyle of Manhattan, at an affordable price.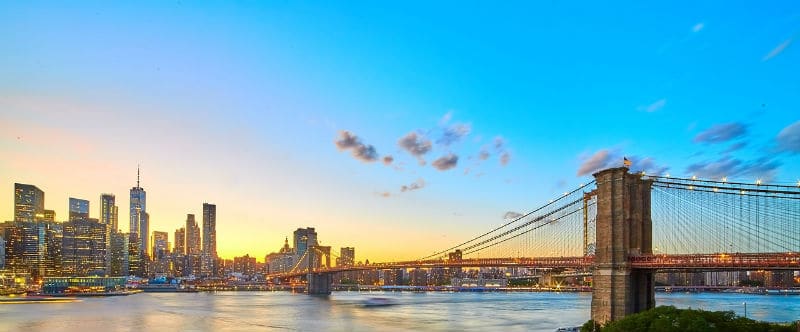 What are the differences between Manhattan and Brooklyn?
Manhattan has the world's greatest artists, yet they were born and bred in Brooklyn.
Rent in Brooklyn is cheaper than Manhattan however now, Manhattan offers cheaper options.
Manhattan has better skyline views while Brooklyn has great views of Manhattan skyline.
Manhattan is high end living while Brooklyn is community based.
Manhattan offers world class dining experiences while Brooklyn also has world class restaurants but is centered on foodie attractions. They have events like Smorgasburg and De Kalb Market Hall which showcase various vendors selling many different style foods.
Manhattan is a place where 1% of the people survive and thrive while Brooklyn is full of artists, creators and small businesses.
It goes without saying that Brooklyn is cheaper to live in however Manhattan has many advantages and caters to people who are on a budget. Co-living in Manhattan has become popular for those who want to live the high life in NYC, yet on a budget.