The holiday season is here, so is gift-sharing. You might be confused about what gift to give to your loved ones or haven't decided yet.
Don't worry. I've curated the 2020 holiday gift guide list of potential items you can give your loved ones, and they are:
MINERAL AIR
This easy breezy Mineral Air airbrush makeup kit that started it all. This complete 4-piece Mineral Air Complexion Starter Kit delivers precision application of our light-as-air Four-in-One Mineral Foundation for a dewy, satin finish that lasts up to 10 hours. Complexion-loving ingredients from us will you more youthful, glowing skin
Ergofoam
Have you got someone who works from home? or sits at their workstation for long periods?. Or perhaps, the person has complained about their feet? Gift the person Ergofoam
Ergofoam is an ergonomic footrest placed under desks. Designed to facilitate better posture, increase circulation, and reduce seated load. Also, it has a 2-in-1 functionality. The footrest can also be turned into a rocker.
Taste of Tucson
What better a gift to give during the holidays than a gift that guides on what to cook during the holidays and beyond. The Taste of Tucson is a cookbook written by Jackie Alpers, a Tucson-based award-winning food photographer and blogger.
Moreover, the book contains over 70 recipes and food pictures that are Alper's inspired creations, as well as from 16 of her favorite regional restaurants and chefs. Some of the recipes include:
Topopo Salad
Coctel de Camarones
Molletes
Red Pozole
Dark Chocolate and Coffee Figgy Pudding Cake.
 And many more yummies
UNTUCKit
This fabulous fashion line has all you will never need to be stylish and cool in every season. We especially love the shirtdress collection they offer this season. With an assortment of fabric designs
from solid black, to plaid, to denim, and more you can have one for every day of the week! Sizes available from 0-14 these shirt dresses are perfect for every body shape. Get one for yourself, or
for friends and family. You'll be so glad you did, and your closet will thank you for it.
Plant-Based Gourmet
In the same vein, this is a cookbook focused on vegans. The book was written with the hope of giving vegans the ability to make restaurant-quality plant-based meals in their homes.
Besides, Plant-based Gourmet highlights over 150 recipes that include brunches, drinks, desserts, dinners, hors d'oeuvres e.t.c
Do you want to introduce someone to the vegan lifestyle? Chef Suzi Gerber has created solutions to problems of not knowing how to cook creative high-end vegan meals in their kitchens.
Moreover, you can buy this notable book from Amazon.
Women's Sydney Water Resistant Genuine Shearling Scuff Slipper
Made with Australian sheepskin lining, Women's Sydney scruff slippers are high-quality, affordable, and water-resistant. Besides, these beautiful scruffs regulate temperature no matter the season.
It has a durable sole that can be used indoor or outdoor. Also available in multiple colors such as sand, black, dusty pink, grey, chestnut, and more.
Bearpaw Shoes
Bearpaw is a brand that makes sheepskin shoes, boots, slippers that enable you to live life comfortably.
Moreover, there are multiple choices you can choose from. Also, Bearpaw shoes are available at local retailers near you. You can check the  website or more details
Short & Suite
For less than $100, you can get your loved one exotic pieces of jewelry from Short & Suite.
Short & Suite is a jewelry brand based in Los Angeles that creates exquisite and affordable jewelry pieces like dainty loops, gem chokers, playful studs, chunky rings, and many more.
Also, every order comes with a special handwritten love note. So what are you waiting for? Give that special person a jewelry accompanied love note.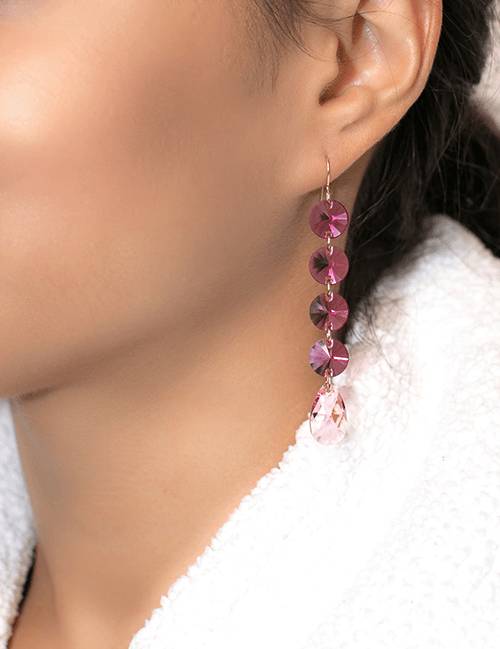 Papinelle
An Australian based sleepwear and lifestyle company. Papinelle sells robes, pajama sets, nighties, loungewear, and many more.
Also, they offer gifts starting from $20 and a personalized gifting option. However, they currently give a 20% discount off nighties and free shipping on orders above $100.
Saint Mojavi
Would you like to have control over the size of the clothing want to gift?
Saint Mojavi, a Los Angeles based brand sells  "made to order" ready to wear dresses.
Moreover, there is a wide range of dresses to choose from in multiple collection sets, and you can order custom-made dresses. Assuredly, each of the dresses is hand-made.
Pedipocket Blanket
Have you ever wanted a blanket that has all that you need or knows someone who does?
Long enough?
Covers your feet and your nose?
Can be used both indoors or outdoors?
Lightweight?
Pedipocket blanket is the answer to those questions.
Available in three sizes— kids inclusive, and twenty-one colors. The 6ft long blanket has a spacious foot pocket where you can tuck your feet to keep them warm in the cold winter or cool in the summer. Also specially designed to be used both indoors and outdoors, it is soft and 100% made from fleece.
Essence One Self Care Club
This year 2020 has been one hell of a ride for everyone and we deserve to be intentional about our self-care, mental health, and beauty.
So that brings us to the Essence One Self Care Club, a package that offers a subscription-based self-care box containing handmade aromatherapy products from Essence One at a very cheap price of $39.99.
Created for beauty and mental health, the products are designed as stress relievers. Also, they come with an instructional guide on how to use them.
Surprisingly, either you purchase the box originally for yourself or your loved one, it comes with a duplicate product that you can gift or use.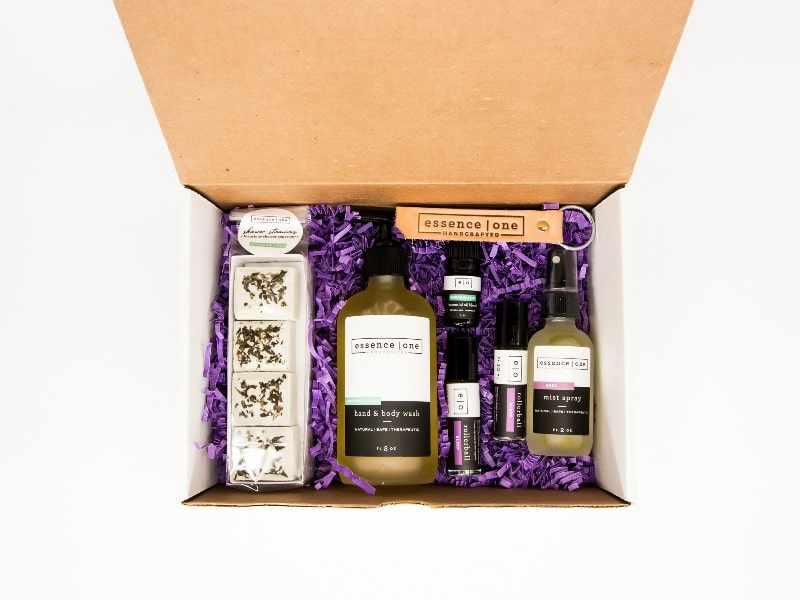 Blowfish Malibu Shoes For Kids
Have you ever caught your little ones playing dress-up with your clothes and heels? While this may be all fun and games, wearing heels can be dangerous and cause serious repercussions later on. All little girls love a cute wedge so she can look just like Mom and Blowfish Malibu is equipped with styles that have just the right amount of height that won't damage their feet and are comfortable enough for them to walk around in.
The functional zippers and buckle closure will allow for easy on/off access and the fun detailing adds just the right amount of flair to any outfit. The shoes are made with a cushioned, molded footbed for an extra layer of comfort and durable rubble outsoles to prevent slipping. With these Blowfish wedges, you'll be able to create a look that is as boss as you! Styles are available for purchase on Amazon, Zappos, and Famous Footwear with prices ranging from $29-$49.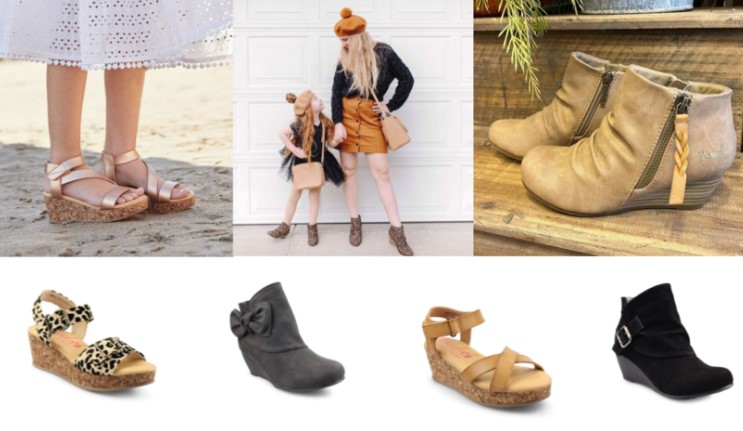 David Dobrik's Perfume
A good scent is an essential part of beauty. To make you or yourself beautiful, use David's Perfume. The fragrance collection contains two alluring scents— Amber & Cashmere, Grapefruit & Sandalwood with a long-lasting smell.
The fragrance collection includes two scents: David's Perfume #01: Amber & Cashmere is an invigorating and alluring blend of subtle spice & woody notes and David's Perfume #02: Grapefruit & Sandalwood is a warm, seductive scent with notes of grapefruit, violet leaf, amber, & sandalwood. Each bottle (60 ml) retails for $60.
The fragrances are long lasting, cruelty free and gender neutral – the perfect gift for everyone on your list. Also, they are gender neutral— the scents can be used by anyone and cruelty free. You can get each 60ml bottle for $60 on the fragrance website
Mixhers
To take care of yourself as a woman can be a daunting task, you have to juggle weight, beauty, cravings, diet, periods, hormones, mood swings, and several other things together And you just wish there's a magic wand that can fix them. Well, I've brought to you not a magic wand but close to it.
Mixhers is a brand created by a woman for women. The brand's products include:
Hertime: this close-to-magic product balances hormones, relieves premenstrual syndromes, and reduces period pains
Hernightly: safely tuck you to sleep while taking care of your skin and hair. Acts as a sleeping aid.
Hercrave: gives you the power to deal with your cravings
Herpower: Acts as an energy booster.
You can check Mixhers for more information and how to make the products yours.
That's all for now, you can check back for more gift ideas if you haven't made a decision yet because more gift items will be added to the list. Also, I hope you make a decision on what to give based on this list.