Entrepreneurship comes with a set of risks and roadblocks which can be hard to take-on and win. The following seven tips will help you to challenge some of the lingering niggles which can grow from any risky (and rewarding) business enterprise.
Something To Believe In
Keeping the focus and belief in your enterprise fresh is key to ensuring your future success as an entrepreneur. If you're mentally wavering on committing time or money to your enterprise, it's important to take time out to try to understand 'why'. This may be physical time (a holiday), or something as simple as a weekly counselling session with a mentor or business associate.
Once you've dealt with any concerns or stresses, you can devote more time and mental energy to your enterprise – with the renewed focus and assurance that comes with periodically re-evaluating and assessing your goals.
Staying On Track
A more insidious pitfall of entrepreneurship is in 'the details'. It's important to track any inventory, incomings and outgoings in a clean, easy-to-document manner. Failure to adhere to proper documentation standards can cause headaches and incur huge costs in the future.
A great way to keep your enterprise on track is through the use of BI reporting software. BI software is easy to implement and can help your business to understand where costs and processes are occurring, so that you can reap the benefits of in-depth cost analysis.
BI software can also help your business to product and understand forming trends, through real-time data analysis.
Risky Business
Some forms of risk go hand-in-hand with entrepreneurship: the risk of an idea not taking off in the way you've projected; the risk of uncertain capital; the risk of ever-fluctuating markets and unstable economies.
It's important to understand potential risks as your entrepreneurship ventures take off. Having an in depth understanding of any risks involved will give you a greater mental aptitude for coping with the risk, as well as giving you the time to create contingency and backup plans in case of any catastrophe.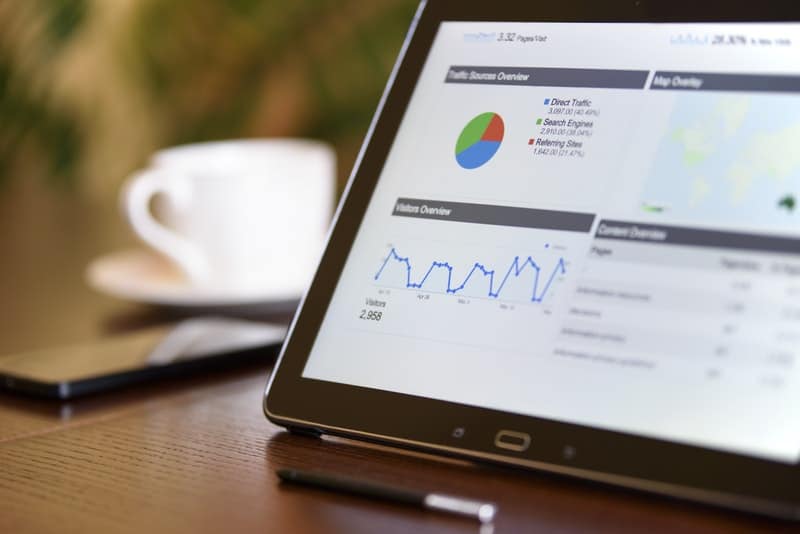 Surround Yourself With Brilliance
It's easier than ever to hire a person for a job, but it's a real skill to identify a suitably brilliant person for your important enterprise.
While jobs can be taught and programs can be managed, a brilliant person will be the right 'fit' for you due to their personality and their vision. The right person will understand and complement your vision, while adding a burst of energy and ideas of their own.
This type of employee is worth waiting for. The takeaway here is not to employ in haste. Evaluate, get-to-know, and try to understand potential employees. It could reap greater reward for your business in the future.
Money Matters
There's an adage popular among travelers – 'budget twice the amount you think you will need'.
This can double as brilliant advice for budding entrepreneurs.
It's never a bad idea to over-budget your potential ideas, as implementation is almost always more expensive, and more complex than you can imagine. Saving yourself a dollar in the planning process will spare you the headache of trying to raise extra capital in time.
Spend With Care
As with the advice to over-budget, reigning in your spending is as good for your business endeavors as it is for amounting personal wealth.
Thorough expense tracking is a good start, but for more strategic spending, try to go through a process of evaluation whenever you're in the market for large scale spending. Instead of buying a new item for full-price, do your research to see if any identical reconditioned or refurbished items are available more cheaply.
Instilling thrifty habits in the practices of your enterprise will ensure that you're running at the lowest possible cost base, removing further risk from your business.
Learning From Your Mistakes
Perhaps the most important take-away from any lesson is its ability to produce a repeatable outcome. Learning from any mistakes your business may have made is an excellent way to develop a hardy, well-rounded business model, built from earned know how.
Rather than fearing or shunning your mistakes, own them.
If it's possible, display your fallibility and try to describe what you've learned in the process. By doing this, you will hopefully remove some of the fear of failure that comes endemically with any risk-associated activity, freeing you to make more gutsy strategic decisions.
Avoiding common challenges to your entrepreneurial endeavors may be as simple as rethinking your goals periodically, or as complex as finding a diamond employee in a room of cubic zirconia. By implementing some small tweaks to your thinking and your practices, you can remove some of the stressors and risks that come with this highly-exciting territory and get on with making your mark.