Men need great styles just as much as women do. There are so many occasions in society for which men are required to dress up for, or dress down. This look combines classic with comfortable. It's a high fashion look that is good for a man who likes to look sharp. If you are looking for some inspiration, the following is a stylish go to look.

First start with a Men's Button Up Shirt. This look is fitted in all the right places. It has an overall perfection to it. After all, who could turn down a crisp, clean button up like this?

Then, put on the MX1 Classic Jean in Black. It has a bit of a hipster flare to it, but is still highly sophisticated. Choose this jean when you want to be on trend but not looking messy. You will require a style in black casual jeans that makes you stand out. The fit and look of these jeans are anything but normal. You will certainly get a fashion point for these pants.

Next, try the Kooples Black Leather Chelsea ankle boots for men on for size. These boots are high quality and they have a very dressy look to them. You can wear them at the office but you can also wear them to any engagement. It's nice to have versatility when it comes to uses for footwear.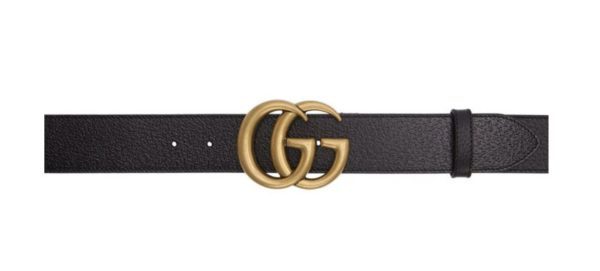 Also, no look is complete without a good belt. This Gucci Double G Buckle Belt is a highly desirable accessory. It will show that you are keeping up with what is good from the fashion world. This celebrity style is something that every style minded man should sport.

Finally, tie in the gold with the Dope Cuban Link. The gold linked jewelry will look great with the belt. It makes the theme of this outfit truly golden. If you need to get some new chains, this one is a must have.
From head to toe this is one celebrity style that is golden in every way. You'll look like you just stepped off the pages of a fashion magazine. Get the look!
SHOP MORE FASHION AND STYLE!!!