When it comes to our loved ones, we always want them to feel cared for, and what better way to do that than to give them a gift from our gift guide? Here is a brand new list of gifts and must-haves for men and women.
CREPINI PETITE EGG WHITE WRAPS
One of the best nutritious food (and gift) that we can contribute for any potluck or just to make a delicious and healthy dish from is this Crepini petite egg white wraps. Everything you need from food is here, Crepini is kosher free, gluten free, zero carbs, all natural and ready to eat! What's more is that it is made with cauliflower, is thick and will not leave you feeling hungry after. Furthermore, it's the best ingredient in itself as it is partly vegetable, or paired with cream cheese, hummus or turned into a crepe with your desired ingredient inside. This is perfect for the kids' lunch as well or as an after snack that leaves you with 0% guilt! Don't forget to grab yours at the nearest grocery!
BALLS CO STARTER KIT

The next gift for the men in your life is this humorous and amazing Balls.Co Starter Kit. It comes with a body wash, 2 shavers and a deodorizing lotion. Just perfect for the summer to maintain one's hygiene and confidence down there (if you know what I mean). Moreover, this product has received good press, from being loved by David Beckham to being mentioned by top magazines such as GQ Esquire, Ask Men and Rolling Stone. It features ceramic blades (which glides smoothly across the skin), LED light (for precision), is rechargeable, waterproof, shockproof  and slip resistant. Manscaping has never looked so good with this set! The perfect gift to give your significant other.
FLORA MARIA SHOP MOTIVATIONAL POSTERS

The next amazing and unique gift from our Gift Guide Must Haves is something to motivate them. What better way to do that than give them this Flora Maria Shop motivational posters. It features 22 double sided, creative and fun quotes wall art posters. Additionally, the posters are not rolled or packaged in tubes. You are given an option to frame it on your own, however you like and making them extremely easy and convenient to mount on your wall. These posters are printed on premium quality thick stock with double sided matte lamination for added durability. If you know someone with a small business looking to beautify their shop or just a girlfriend in who wants to revamp the look of their room, this is the ideal gift!
WHISPERING ANGEL ROSE WINE

Celebrations are often lacking without some good wine, and some good Rosé at that. The next awesome amazing gift on our gift guide that you can give this summer season for just about any celebration, is Whispering Angel Rosé. Made from a blend of primarily Grenache, Cinsault and Vermentino, this rosé has notes of fresh red berries and florals, as well as a refreshing acidity and minerality. The wine's quality, value and profile has made it the #1 category best-seller, winning over critics and consumers alike. Best paired with citrusy salads, steaks, lamb chops and fresh seafood, that party will not be complete without this refreshing wine!
TUMERIC SUPPLEMENT

Give the gift of health to the ones you love. The turmeric plant, which belongs to the ginger family, is a famous and highly potent crop that has been used for thousands of years to treat different illnesses. It might be the most powerful nutritional supplement in existence, with several proven health benefits behind its name. Curcumin, the active ingredient present in Turmeric, has astonishing anti-inflammatory effects and is a powerful Antioxidant. Get this powerful supplement from Santhigram Herbals today!
THE GOLDEN SECRETS INSTANT GLOW FACIAL MASK

Additionally, our gift guide presents a wonderful eco-friendly and vegan skincare product you can present to the woman of your lives; be it your mother, sister or friend. The Golden Secrets instant glow facial mask is a deeply purifying powder mask with intensely active and potent tonifying ingredients. Furthermore, it is made up of natural ingredients such as raw cocoa, sea clay, rose clay, vitamin C and Aloe Vera which are all organic chemicals that rejeuvinates and prevent aging and dryness of skin. This is why giving this facial mask is an ultimate thoughtful gift for anyone! Give your loved one a healthy, glowing bright skin with the instant glow facial mask!
SUNFLOW CHAIR

The next gift is perfect for your friends who enjoy going to the beach. This gift is the Sunflow chair, which comes in 24 other colors and patterns. Made of rust resistant aluminum, you can be sure that it will last a long time. It features 4 positions, weighs 9.4 lbs and has a recommended weight limit of 250 lbs. You can spend your day laying out and spacing out, reading, sun bathing, having great conversations with friends and just napping. Additionally, it is compact, comfortable, easy-to-carry. This is a chair that is a definite must have beside your pool; if not for you, for a loved one.
SWEET LIKE CANDY PERFUME BY ARIANA GRANDE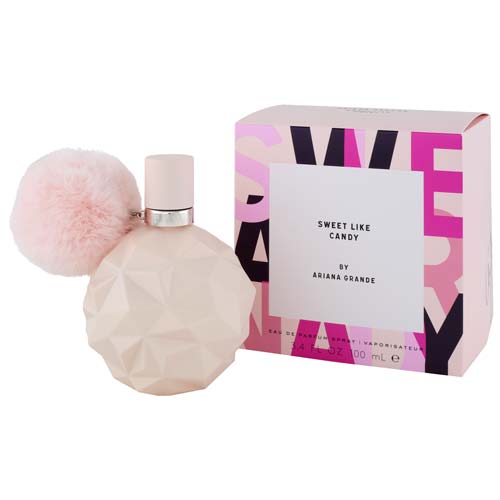 The next sumptuous gift that you can give a girlfriend or your sister is Sweet like candy perfume by Ariana Grande. Who doesn't love Ariana Grande's bigger than life personality and beautiful voice? It comes in a super stylish geometrical circle bottle with a pink pompom. Furthermore, the fragrance has so many flavors incorporated with it such as marshmallow, vanilla, blackberry, whipped cream, black curant and pear. It also has frangipani, bergamot, honeysuckle, jasmine and cashmere wood. Definitely sweet and layered. Now, you can also smell sweet like her with this super awesome perfume. Wear this for any special occasion and that smell will leave you memorable to many.
BIN 27 LIMITED EDITION HOLIDAY TIN

Celebrations are not as fun if they do not have amazing and luxurious drinks, this is why the next gift we feature to you is Kobrand's Fonesca Bin 27 Limited Edition Holiday Tin. This wine is of high quality. Moreover the technology used to make this wine is with newly developed robotic "Port Toes". This means that the quality of the grapes in the wine is maximized by imitating human feet. We all know that wine is traditionally made by the crushing of grapes with the use of human feet. Additionally, this wine is aged for 4 years in neutral wood vats before bottling. It's flavors are of rich blackberries with a luscious and velvety feel. I can imagine this being given for an anniversary, a birthday or a graduation; milestones in life that are memorable.