As Editor-in-Chief,  I am always seeking to find one of kind styles that you will love. I have been fortunate enough to discover JETS Swimwear, a luxury fashion brand that I believe has some of the most fabulous swimsuits in the world. Let's learn more about the creative genius behind these feminine bathing suits, the lovely Natasha Nikolovska, so we can pay homage to the woman who has graced us with the results of her God given talent of fashion design.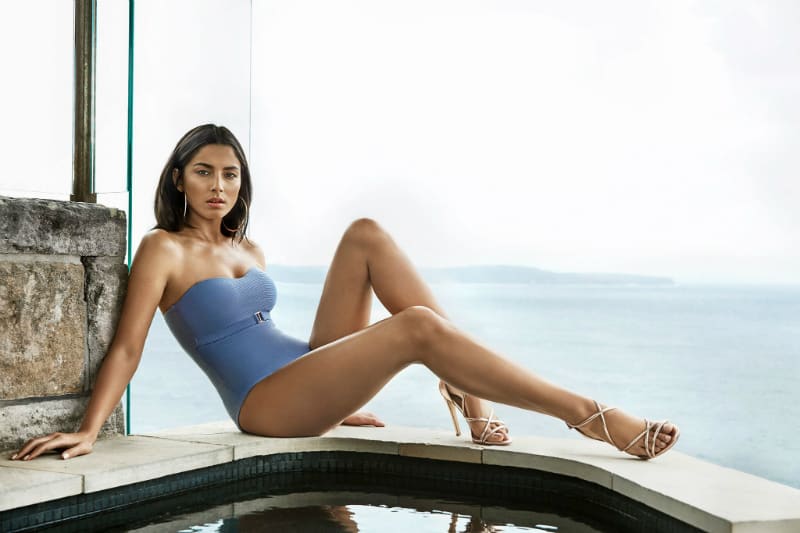 Beverly Hills Magazine: Tell us a little bit about yourself?
Natasha Nikolovska : I was born and grew up in Ohrid, a small city on the shores of the picturesque Ohrid Lake in Macedonia. With the cobblestone streets of the Old City, ancient ruins atop, medieval churches and shop fronts full of handcrafted articles, Ohrid is a treasure throve for the curious mind and a constant touchstone for me in developing my aesthetic and values.  After finishing high school, I completed Fashion Design degree in Zagreb (Croatia), another city that holds a special place in my heart.
However, I have been calling Australia (and Sydney) home for the past 18+ years and I just love how diverse, exciting and breathtakingly beautiful it is. My pastime would now involve exploring the Sydney coastal walks and eclectic cuisine, visits to the local museums or galleries, watching a movie/theatre play; and spending some quality time with my husband and our 2 cats.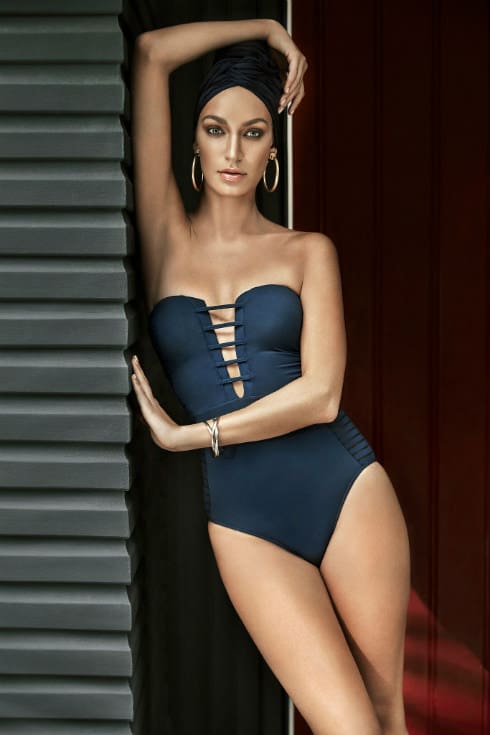 Beverly Hills Magazine : How did you get into the fashion industry?
Natasha Nikolovska : For as long as I can remember, I was always drawing and sketching. I had an interest in clothing and fashion since early age as well. My sister and I would often make our own clothes using our domestic sewing machine. When I discovered, just before high school, that I can combine both of my passions; and looking deeper into the history of the great female fashion trailblazers such as Coco Channel, Madame Lanvin and Madame Vionnet, my mind was set to go in that direction. My first choice of study after high school was fashion design, which led to work in the industry overseas at first, and then here, in Sydney.
Give the gift of summer! Our amazing tanning lotions in a gift set! Perfect for any occasion.
Beverly Hills Magazine: Who or what are your inspirations?
Natasha Nikolovska : The inspiration, for me personally, is both internal and external. On the inside, one can draw from their experiences and memories, and one's personal imagination. At the same time, they could be influenced by details or color palettes from our surroundings, as well as art and architecture, vintage textiles or heirloom jewelry; maybe some historical fashion references or re-interpretation of the current movements and pop/street culture.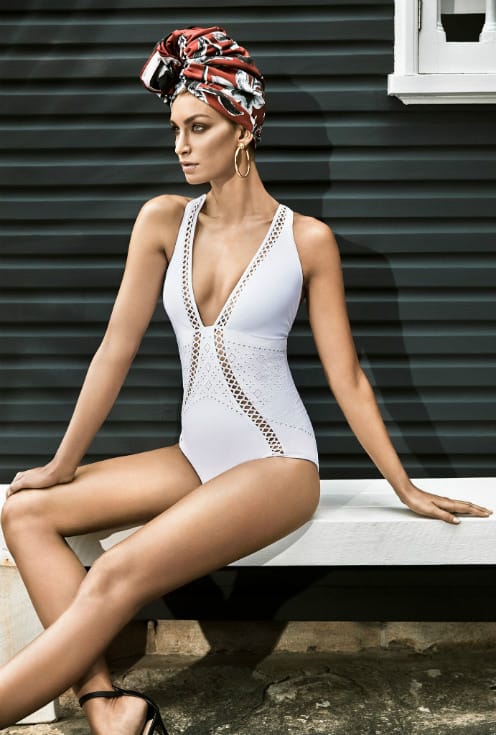 Beverly Hills Magazine: Tell us about your creative design process?
Natasha Nikolovska :  The creative process is a combination of consumer and trend research, development and creation of new ideas and new/fresh visual language in accordance to the direction of a particular collection and in alignment with the Jets aesthetics and DNA.
Beverly Hills Magazine: What makes your work unique?
Natasha Nikolovska :  It's very laborious and methodical process in our Sydney based studio and we pay great attention to all the aspects: from design to pattern and fitting, and execution. It's making sure to find the most flattering design, shape, fabric and/or placement print to suit. My knowledge of pattern construction often helps me to incorporate construction details that elevate the look; either accentuate, enhance or conceal certain details when needed; and find the best way to interpret the design in question.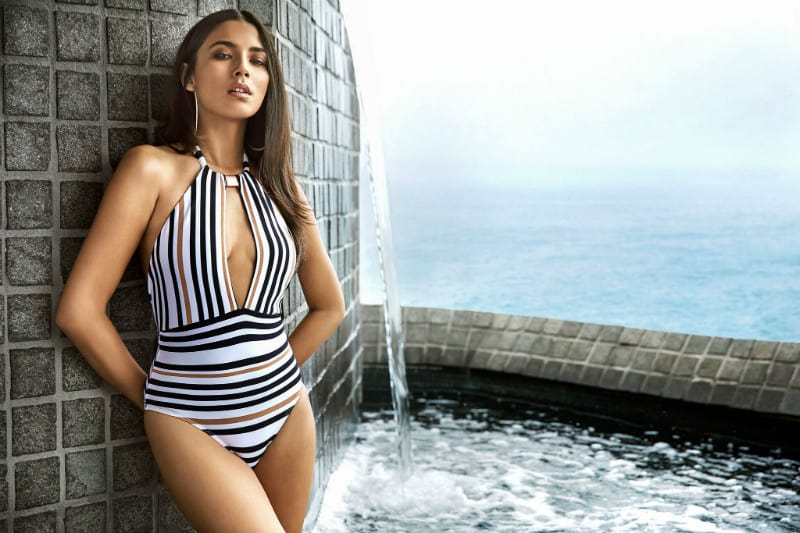 Beverly Hills Magazine: What is your signature as a designer?
Natasha Nikolovska : Understated luxury, simple and easy to look at; yet still innovative and with a point of difference.
Beverly Hills Magazine: What do you think of the Fashion World?
Natasha Nikolovska :  It's a mad, mad world… I have a love – hate relationship with it, but mostly love (lots of it!!) at the end.
Beverly Hills Magazine : What do you love most about it?
Natasha Nikolovska :  I love that it's such a great platform for so much creativity, freedom of expression, diversity and forward thinking. I love that a beautifully crafted garment, not so dissimilar to art, can evoke so many feelings. And I love that it can be both serious and irreverent at the same time.
Beverly Hills Magazine:  What do you dislike about it?
Natasha Nikolovska :  The mad rush to "feed" the consumerism. At times (when in wrong hands), the fast fashion and "I want it all and I want it now" attitude happens at cost to the quality, originality, fit and the list goes on…
Beverly Hills Magazine: What is your favorite item to design?
Natasha Nikolovska :  I don't have one favorite item, I love a good challenge and I would try my hand at anything.
Beverly Hills Magazine: What is your definition of style?
Natasha Nikolovska : My interpretation of this question is that a great style paints a very clear vision of the individual's personality or their essence, their "je ne sais quoi". It's not just on the outside, but it's the whole attitude, as we can often see in examples such as Audrey Hepburn, Jacqueline Kennedy Onassis, Talitha Getty, Veruschka, Bianca Jagger to list a few of the women that exude style, individuality and confidence.
Beverly Hills Magazine : Which style from the JETS Collection is your favorite and why?
Natasha Nikolovska : It's hard to choose one, but just for sentimental reasons I'll go way back and nominate this one piece from 2012 pictured above: it's timeless, classic white and black, and still looks as current now as it was when designed.
Beverly Hills Magazine:  What can our readers look forward to from your future collections?
Natasha Nikolovska : We are always aiming to bring in new silhouettes, innovative new fabrics whilst at the same tine expanding on our sustainable/renewable range of fabrications; injections of prints that represent the "Jets" women, and many new details in the shape of our own developed hardware, logo etc.
Beverly Hills Magazine:   What advice would you give to aspiring fashion designers out there?
Natasha Nikolovska : Be curious, inquisitive, willing to learn and experiment; don't be afraid to make mistakes along the way and be true to yourself. The best trait of any designer is the complete and unquestionable confidence and conviction in their unique point of view.
These bathing suits are simply made for royalty, as they exude class, glamour, and stunning beauty. With cutting edge design lines that accentuate the feminine form in the best possible way, I am highly impressed with the originality of this brand. I know you're going to love JETS too. SHOP TODAY!