MEZZI Handbags
Keep your phone fully charged throughout the busy night with Mezzi's cute clutches! Mezzi is a fashion and technology brand based in Vancouver, Canada. The Italian word MEZZI translates to: "having the means needed for a particular purpose." Their products are for those that demand more, want something designed with much more care and functionality than anything they've ever owned before. Their bags are designed to be technology specifically for women. Something that doesn't seem to happen enough in this world of "make it pink or put polka dots on it." These high-quality luxury handbags are sure to be the next best thing in fashion. They have styles for every occasion that come complete with the technology we've all grown so accustomed to. In my opinion, no luxury handbags have pushed the boundaries of the future to mix modern needs with fashion trends.

Beth Quinn Designs Jewelry
No doubt, you will fall in love with the wide array of options that make perfect gifts for moms, sisters, grandmas and girlfriends any time of the year! Choose from an array of bracelets, necklaces, earrings, and more with meaningful messages, like this beautiful necklace for mom, or this special necklace for grandma. Beth Quinn Designs not only has jewelry, but also lifestyle decor pieces for home with inspirational messages, too. Personalize any message on jewelry or lifestyle pieces for a great custom look. Available in stores nationwide or online here. Next, your skin has been waiting for these…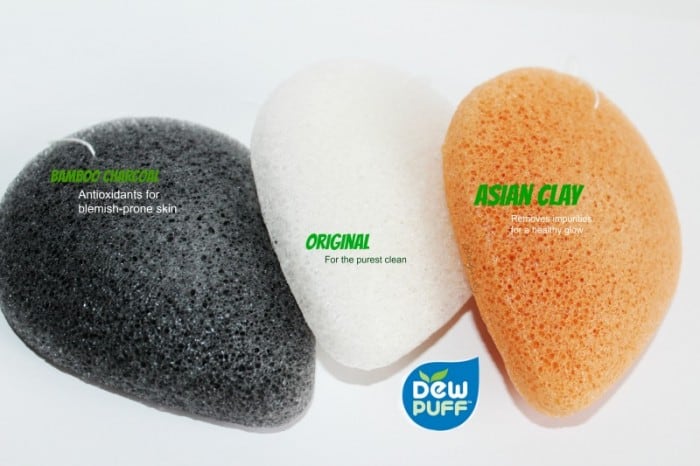 DEW PUFF
Another beauty essential is the gentle exfoliating dew-puff for all skin types. Exfoliate your skin for a flawless complexion in the New Year! Dew Puff is a must-have beauty product for everyone who wants healthy, blemish-free skin. Furthermore, this one simple skincare tool cleans and exfoliates – leaving your face feeling like a baby's butt! Whether you're gifting teenagers, women, or men who could also use a little skincare help.
All natural
Reusable
Able to be used with any cleanser or soap, or even without!
Perfect for every skin type
Only $8.00!
Purchased online here or on Amazon, etc.
Next, look your best in new year photos with this celeb favorite beauty brand, Fake Bake! Fake Bake is the healthiest way to tan, and is used by celebrities like Chrissy Teigen, Ruby Rose, and Amy Schumer! In fact, Fake Bake believes you shouldn't have to sacrifice the health of your skin to get a rich bronze tan. After all, you shouldn't have to apply harsh chemicals to your skin to get a great tan either.  All of their tanning phenoms use naturally-derived tanning agents for more natural-looking results.
Fake Bake's patented self-tanning formula works with every skin tone and every skin type. Check out some of their best sellers, like their Air Brush Instant Self Tan – 'it shows where it goes' with a cosmetic color guide assists you to apply a flawless tan, As a result, gives your skin an instant golden tan without blocking pores. In addition, the fast drying formula dries in seconds and will develop in just a few hours into a perfect, natural looking tan.
Safe and healthy for your skin
No artificial preservatives or parabens
Long lasting sunless tanning serums, lotions, bronzers and cosmetics
Won't turn skin orange, leave a bad odor, or stain your clothes

BORN Skincare Beauty
Ring in the New Year with Born Skincare for radiant results for your fresh, healthy skin and muscles. You'll have no pain, and lots to gain from the refined, rich oils in this skincare line. Made without the use of harsh chemicals, you can get pumped about this Certified Toxic-Free, PETA-approved, and Cruelty-Free brand.
Born Skincare
will be there to spot your aching muscles and keep your skin glowing with their key unique ingredient:
grape seed oil
. Derived from a variety of grapes, this oil is a natural anti-inflammatory and is loaded with vitamins C and E, essential fatty acids, and antioxidants that help to absorb faster than any other seed oil for lasting results.
The perfect solution for athletes to relax their overactive muscles and for yogis to assist with their breathing, Born Skincare's The Source For Muscles originated from an ancient and powerful remedy for aches and pains. Take a break from your daily cardio and learn how this versatile healing oil can help you recover from a long day at the gym
The Source For Muscles is a blend of organic muscadine oil, eucalyptus oil and menthol, which allows for the all-natural anti-inflammatory benefits to sooth sore, tired muscles.
With the calming aroma of eucalyptus, this oil is perfect to apply after a tough workout to restore muscles, reduce inflammation and be ready for another day at the gym.
With a Think Dirty rating of 0, this healing oil contains no harmful ingredients, only essential oils and menthol. To be more aware of the potentially toxic ingredients in your cosmetics or personal care products, download the Think Dirty app.
Apply a light layer of oil on sore areas twice daily and massage into the skin to experience the nourishing benefits and allow your muscles to relax.
As an added bonus: Cold & flu season is just around the corner – rub the restorative oil of The Source for Muscles on you, or your little one's, chest and sinuses for a healthier alternative to clearing up congestion.
Finally, you can look fabulous with these new beauty products that you will love and new fashion finds that are perfect for the New Year!