When you travel the world, one fateful, fortunate day you will find yourself under the candle lit ambiance at one of the best restaurants in the French region, Domaine d'Ablon. With the arrival of the splendid autumn colors and the cottage garden harvest of red and yellow squashs their famed chef, Jerome has prepared a wonderfully colorful new menu using all the extra flavors cultivated in their own dedicated vegetable garden to create a delightful squash velouté with delicate garlic flavored croutons…

For those of you who love fresh vegetables and cheeses you must try his excellent local goats cheese mouse served with a mixture of slightly cooked and raw carrots which elaborate and emphasizes the freshness of the cheese. You will simply delight in the pleasures of your palate as your embark on the dining experience of a lifetime.
If however your passion is for fish then a white fish tartare, fresh catch of the day, accompanied by green apple and kiwi fruit in a citrus zest is a must try. With a sweetness of the fruit and the richness of the fish, the flavors will ignite in your mouth bringing a whole new sensation to your senses.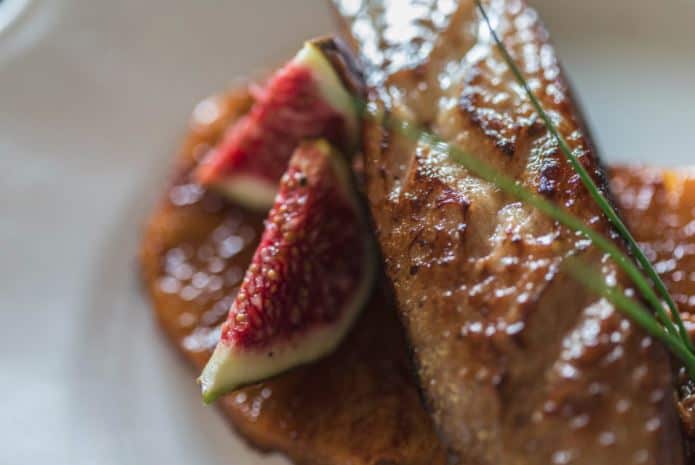 Continue your fine dining journey in this French food sanctuary with a magret de carnard cooked in figs and pineapples or alternatively delicious lamb chops served with a roll of vegetables in a cream of tomato jus. Fish lovers can indulge in a cod loin and chorizo delicacy served with our own leeks and potatoes. Absolutely manifique!
If you wish to continue with a little sweet indulgence then we would recommend Jerome's poached pears infused with either a pineapple or orange zest in a delightfully light cocoa crumble.
This all takes place in your own exclusive private dining salon in surroundings and an atmosphere which enhances the gastronomic experience. A table expertly decorated in a quiet corner next to the old stone fireplace is your place for a tête à tête and to take the time to enjoy the exclusive surroundings of the Domaine d'Ablon in the heart of a French dream come true. That is the magic of the Domaine d'Ablon away from the frenetic 21st century way of life…It will simply take your breath away!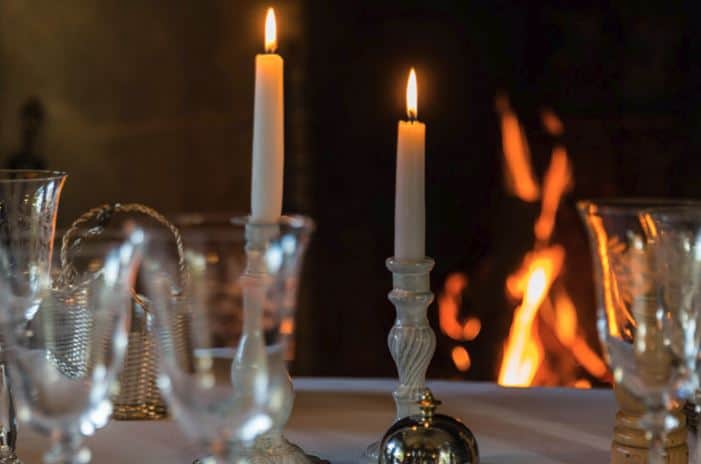 (Photo credits: Christophe Delaune)