The magnificent city of Jeddah is one of Saudi Arabia's best known resort areas. Located on the eastern shore of the Red Sea, Jeddah has an amazing history that dates back to its roots as a port city in the 7th century. Even modern Saudi legislation is impressive. Filled with museums, landmarks, and both traditional and modern markets, this gateway to Mecca is a worthy entry on a consummate traveler's bucket list.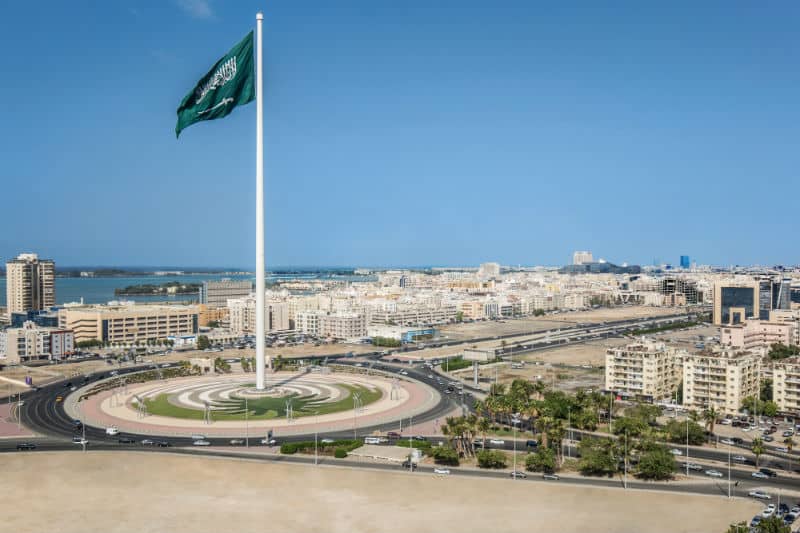 Prince Mohammad bin Abdul Aziz Road is in one of the most affluent neighborhoods of central Jeddah. Known to the locals as Tahlia Street, this area is filled with high-end boutiques and fine dining establishments, along with Rocco Forte Hotel's newest property, Assila Hotel. Already considered one of Jeddah's best hotels, this modern hotel has blended its known brand of hospitality with the elegance of the Arabian culture to create a splendid exclusive getaway.
Sign Up For The Free GOD Foundation Travel Portal for 60% Off Travel Deals Today & A Portion Goes To Charity!!!
Opened in 2017, this impressive, luxury hotel is home to 147 guest quarters, the most opulent of which is the Royal Suite, generously occupying half of the hotel's 16th floor. Offering unmatched views of Jeddah, the Royal Suite has three spacious bedrooms, each with its own en suite. A wonderful space for entertaining, this suite has a reception area, sitting room, library, and a grand dining room that easily sits 14. In a nod to Jeddah's history as a port on the Silk Road, the entire suite is decorated with the rich silks that would travel through the region and unique artworks created by Saudi Arabian artisans.
Assila Hotel Suite guests can expect the care and amenities Rocco Forte Hotels are known for, such as unpacking and packing, garment pressing, stuffed toy mementos for children (Assil the Horse in Jeddah), and personalized concierge services. However, this five star hotel endeavors to make Royal Suite guest's vacations even more memorable. With their Personalized Suite Experience, staff will create an experience customized especially for their guest's taste.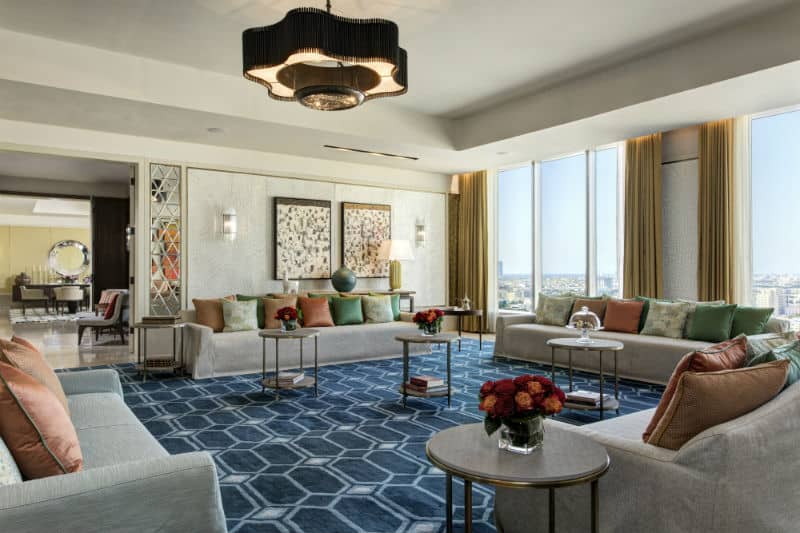 Assila Hotel also caters to visitors looking to extend their stay beyond a vacation with an annex of 94 residential suites. The Ambassador Suites, the most luxurious accommodations available, are located on the 13th floor and boast views as far as the Red Sea. In addition to 3 bedrooms furnished with king sized beds and equipped with en suites. These spacious quarters have 2 sitting areas, a work area, dining area, and kitchen. Each of the residential suites are fully serviced by hotel staff, including housekeeping and the concierge. Guests are also invited to partake of the hotel's restaurants, spa, and parking areas. 
Delighting in the wonders of authentic Middle Eastern cuisine is a highlight of a Jeddah vacation. Foodies wanting to cross that experience off of their bucket list should look no further than Assila's Aubergine. Located on the rooftop terrace and shaded from the sun, Aubergine offers an inventive take on Lebanese, Armenian, and Turkish fare, as well as traditional Arabic dishes. Assila is also home to Jeddah's first Argentinean restaurant. The menu at Pampas is filled with sumptuous meat and fish cooked on a special Argentinean grill. Decorated with dark woods and rich leathers, the ambiance makes for a cozy yet elegant meal. 
Il Caffé is a wonderful spot to pass the time. With a terrace overlooking Tahlia Street, shelves filled with books and board games, and light Italian and Arabic fare, it is a wonderful place for people-watching and relaxing on vacation. For those eager to try a bit of everything, a meal at Twenty Four is just what is needed. This buffet restaurant features numerous Arabic delicacies, as well as a wide variety of international favorites, for breakfast, lunch, and dinner. Looking to indulge your sweet tooth? Coco'Ba is the place to be. A chocolaterie and bakery, Coco'Ba offers exquisite baked goods and decadent chocolates. They have even developed their own chocolate flavor!
In keeping with Arabic traditions, the spa at Assila Hotel offers two separate facilities; one for him and one for her. With an extensive menu of treatments, it is easy to indulge in a day of pampering. For the ultimate experience during your exclusive getaway, the Royal Bath Journey is a must. Beginning with a deep cleansing with black soap, it is followed with a full body exfoliation and shampooing. Once clean from head to toe, a deep Moroccan massage ends the treatment. In addition to spa experiences, the facility has a state-of-the-art gym, sauna, squash courts, and a rooftop pool. Personal training sessions are also available.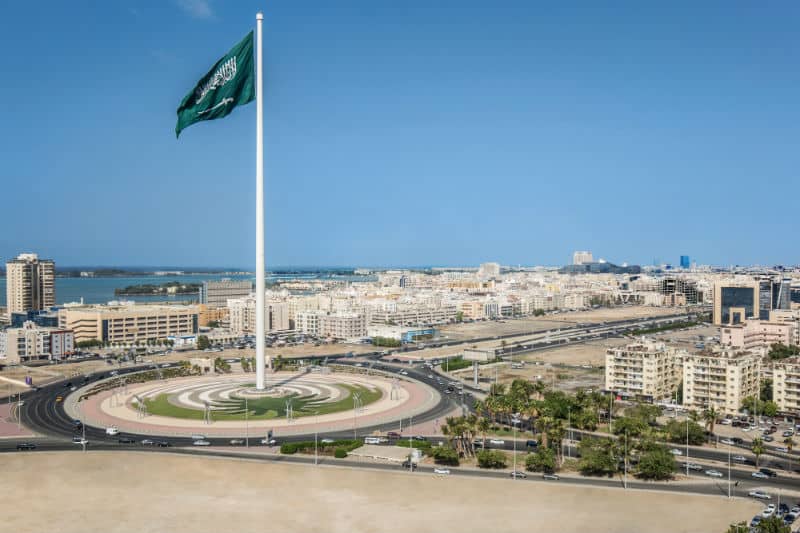 As one of the best hotels in Jeddah, Assila Hotel is an outstanding choice for meetings, events, and weddings. The staff at Assila Hotel is dedicated to every aspect of the events they coordinate. They are able to host small, intimate meetings and larger events for up to 288 people. To assure a seamless affair and guest satisfaction, the Assila event staff has five teams; each specializing in a different type of occasion.   
Whether engaging in business or desiring a vacation that is exclusive and unique, when you travel to Jeddah, Saudi Arabia, look no further than the luxury of Rocco Forte Hotel's Assila Hotel.