Puffed sleeves, creative shoes and snakeskin are on the radar this fashion season and Balmain has it perfectly down. This chic Balmain dress style embodies everything hot right now for a complete head to toe on trend yet classy, high fashion ensemble.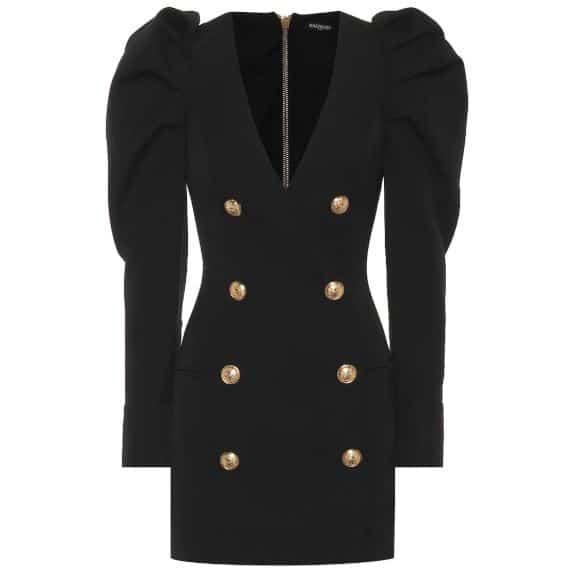 The double breasted mini dress is a classic piece for your wardrobe as it's an elevated take on the little black dress. The gold detailing really pops against the black creating that signature Balmain look of sophistication and class. It's a timeless piece your closet will hold forever. Puffed sleeves are a huge trend this season and this dress executes it seamlessly. The v neckline flatters the collarbone beautifully. You can easily take this dress from day to night by wearing a bootie with it during the day and of course this radiant red heel at night.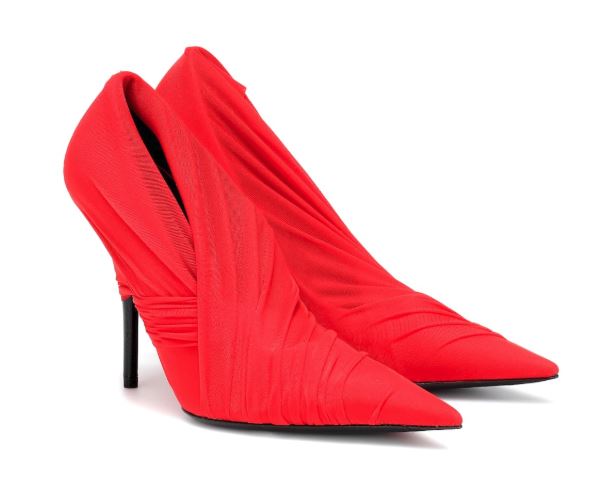 What's a black dress without a little pop of color? Balenciaga tufted fabric stiletto partnered with this look adds style, flair and zest. The satin fabric really grants this unique shoe style an elegant look. The beautiful shade of red paired with a bold red lip would really bring this look together. This shoe will go far in your wardrobe as you can pair it with a great pair of jeans and a white tee for an effortless fashionable outfit. They are the perfect statement shoe.
Jungle inspired textures and prints are another sought after trend this season and this Birkin inspired black snakeskin bag adds dimension to the look. The gold hardware on the bag complements the gold detailing on the dress making this look cohesive and styled. This Hermes handbag is a classic and timeless piece for your wardrobe and will last you forever.
These are investment style pieces and will go far in your wardrobe. This Balmain amazing look is great for a dinner out or event and we absolutely adore it.
SHOP MORE FASHION AND STYLE NOW!!!