Academy Award winning actress
Halle Berry
was spotted in SENTALER three times over the last week while in New York City on a press tour for her directorial debut of Bruised. We also get up close and personal with this brawling beauty in this  
exclusive celebrity interview
.
STREET STYLE
Crafted from incomparably soft, lustrous and rare Suri alpaca fabric, these full-length coats are among the warmest in the SENTALER collection, featuring a beautiful natural sheen and exceptionally soft texture. Finished with SENTALER's Signature Ribbed detail on the sleeve cuffs and dramatic vented back hem, these striking outerwear pieces are must-have investment pieces to add to any wardrobe.
THE STAR
Halle Berry has always proven to be a style icon, whether she's on the red carpet or just strolling through Beverly Hills. She's as bold in her fashion choices as she is in her film roles. She holds nothing back when it comes to expressing herself and that's what we love most about her.
This Sentaler coat is a staple must have celebrity style piece that should be in everyone's cloet. One in each color makes it a versatile coat that is perfect for all occassions and all seasons. Additionally, pairing this long jacket with casual jeans and a sexy top also brings out the best in this style accessory.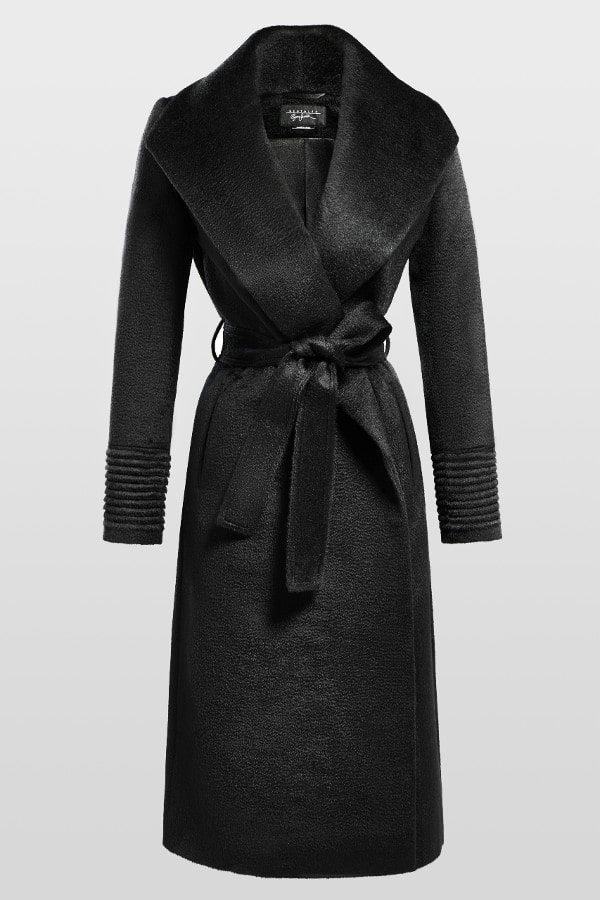 THE DESIGNER
SENTALER is a Canadian Luxury outerwear brand made using the world's finest and most rare fabric, Peruvian alpaca. Founded in 2009 by Bojana Sentaler, the SENTALER collection has been proudly cruelty-free, ethically sourced and rooted in sustainability since its inception. Proceeds from the sale of all SENTALER coats purchased on sentaler.com, in the flagship SENTALER Showroom, or in the new SENTALER Atelier, are donated to the long-term environmental initiative, Forests for the Future, to support tree planting and help combat the effects of climate change. Known for its exceptional quality and contemporary silhouettes, the distinguished SENTALER coat is a staple in the closets of modern and classy women who enjoy fine luxury.
Some of the world's most influential women have appeared in SENTALER including Kate Middleton, Meghan Markle, Jennifer Lopez, Anya Taylor Joy, Gigi Hadid, Demi Moore, Sofia Vergara and Emily Blunt, among many others. SENTALER is available worldwide with complimentary shipping and duties through sentaler.com, and also carried at leading luxury retailers Saks Fifth Avenue, Nordstrom and Holt Renfrew.