Our Celebrity Spotlight shines light on the multi-talented and beautiful actress, Erika Jayne, who is not just a very famous and versatile television and movie actress, but a top-rated singer as well. She has worked hard throughout her life to reach where she stands today, at the pinnacle of success.
Entry Into Showbiz
Born and raised in Georgia, as a young high school student, Erika used to actively take part in her school's theatre roleplays. For this very purpose, she had enrolled herself in a Performing Arts course. She loved acting and knew from this very time that this was her real passion. On acting in theatre, she once said, "I wouldn't trade that experience for anything in the world", that is how much she loved acting and showcasing her skills to everyone. She loved singing too and frequently used to participate in her school's revue shows.She did modeling and some local commercials when she was a teenager. When she was 18, she toured different places and sang along with different girl groups. Erika also recorded songs for "The Flirts".
Her proper entrance into show business was in the early '90s. Initially, she performed small roles in both television shows and movies. At this time, she used to work as a waitress to support herself. Soon afterward, her talent made her known to the world, and she started getting considerably longer roles, that spanned over a few episodes, in different American television series. Erika is a strong and determined woman. Her firm belief in herself and her talent is what made her such a great and top-rated celebrity today.
Breakthrough Realizations
Erika got married to a lawyer. She has more than often retold her experience of attending different work-related meetings with her husband. She enjoyed meeting high-profile people and loved watching the way things worked out. She liked sitting and meeting with influential people, and getting to learn a lot from them was what she liked the most. But in the midst of all of that, one day, maybe she suddenly had an inner realization, or something finally triggered her to admit the fact that she was born to perform. This is what was her purpose in life, and this where she belongs. She recollects this day in her life as "the day when Erika Jayne was truly born".
Career in Singing
If viewed closely, Erika Jayne appears to be a passionate celebrity who always followed her dreams, who in turn, never led her astray. This is the power of pursuing one's dreams, they never let one down. Being a multi-talented person, Erika tried her luck in pursuing her true love for music in 2007. She received a great response for both her singles, "Roller Coaster" and "Stars" that she released, and both successfully ended up making their spot in the Billboard Hot Dance Club Play Chart. Both her songs were famous to the point that they kept on trending at Number 2 on The Click List: Top 10 Videos.
The British newspaper "The Guardian" compared her to Madonna, Nicole Kidman, and Gwen Stefani after she released her music album, "Erotica". She kept on releasing top music hits from 2007 onwards. Needless to say, all her songs were well received by the public all over the world, and in 2010, finally, she released her record label by the name of "Pretty Mess Records".
Erika Jayne's songs were also featured in a lot of movies, including "Hit and Run" and "American Summer", to name a few.
None of her songs were poorly received, and never did she miss making a spot in the top trending songs of the time when those songs were released. She has always received highly favorable and positive reviews for her work in the music industry.
The Real Housewives of Beverly Hills
In 2015, Erika Jayne was given the chance to play her part as a celebrity cast in the sixth season of the Bravo production, "The Real Housewives of Beverly Hills".
This reality show focuses on the lavish lifestyles of the Beverly Hills housewives and shows how these housewives manage to balance their real-life and business together. She was at once warmly welcomed by the viewers on the television screen. After that, she began making appearances for short-roles and documentaries. She appeared in many reality shows as well, and also participated in a dance competition, "Dancing with the Stars".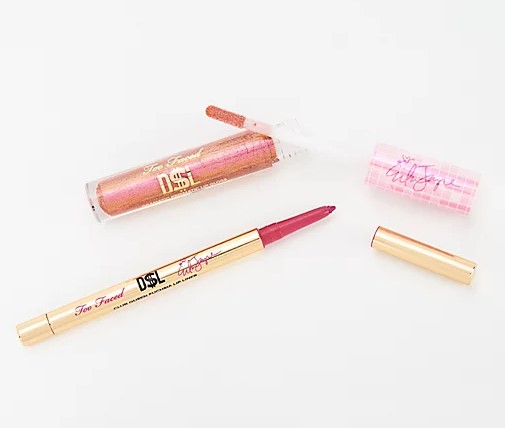 Other Works
Just recently in 2019, Erica Jayne also launched a makeup collection in collaboration with "Too Faced Cosmetics". In the same year, she launched two shoe collections for "Shoe Dazzle" too. Along with that, she also walked the runway for Kyle Richards and Shahida Clayton during the New York Fashion Week.
Erika Jayne was all set to make an appearance in the Broadway musical, "Chicago" as Roxie Hart, but unfortunately, that was postponed due to the ongoing Coronavirus pandemic.
Philanthropist and Public Figure
Apart from being a top-class celebrity, Erika Jayne has been a prominent philanthropist alongside her husband. Both of them are quite famous for making huge donations in charity events. Along with that, Erika has also stood her ground in supporting and promoting common causes. She has marched with the public and done events to raise funds for police, school children, their scholarships, and a lot more for everyone.
As a public figure, Erika Jayne has rightfully received the fame and love that she deserves. She is considered as a celebrity, an inspiration, a mentor, and a style icon at the same time by all her fans and supporters. Newspapers and Media have always appreciated her, and all that she does for the welfare of people has earned her a very positive position in people's hearts. Erika Jayne is not just a celebrity, but a sweetheart who pursues her passion and shares her talent for all the world to see.