In the world of luxury, dazzling diamonds and rare gems are the accoutrements of the privileged lifestyle. Celebrity jewelry designer, Dena Kemp, has proven herself to be one of the leading providers of the world's most beautiful jewels and gemstones to the Hollywood stars, bringing certain brilliance to red carpets all over the world. Celebrities like Carrie Underwood, Jane Fonda, Laura Prepon, Tessa Thompson, Irna Shayk, Allison Janney, Minnie Driver, Elsa Hosk, Brandi, Sharon Osbourne, and the list goes on and on… (Main Image Credit: Jessica Harcourt Leary)
Located in the heart of Beverly Hills, private meetings are available to purchase some of these lasting keepsakes. We had a chance to get up close and personal with the creator of these unique, luxurious, and stylish works of art.
Beverly Hills Magazine: What is the vision for your brand?
Dena Kemp: I was always fascinated by Old Hollywood glamour, so I wanted to create artistic pieces that would resonate with new contemporary Hollywood, and still appeal to my peers. My target market was always an affluent clientele. My father was a very successful man, so I grew up in an affluent lifestyle. It came naturally to me to establish my business within an affluent network as well.
Beverly Hills Magazine: This is your world! What makes your jewelry unlike any other?
Dena Kemp: My jewelry is very artistic. It's one of a kind. Every attention to detail is carefully thought out. There is so much passion in it; so much quality in it. There is a high degree of attention to every piece. We have all stone cutters and vendors from all over the world visiting us so we acquire the most beautiful jewels and metals. We work with so many different kinds of people. Plus I pay cash for everything and I am fast.
Beverly Hills Magazine: That's great that you have established your business with a loyal tribe around you. That lends to longevity and success. What is your design process?
Dena Kemp: We like to keep our line fresh and always come up with new concepts. We work with many international clients and they each have unique clientele. We are always tailoring our designs to suit the wants of the clientele. We are also partnering with LVMH for their international branches creating an original collection for them. Every year, we do 10 crazy pieces. We are a small company so we can adjust our designs, and this keeps us on the edge.
Beverly Hills Magazine: Sounds like your creativity gets to run free. What is your favorite item to design?
Dena Kemp: I don't have a favorite.While I'm creating a piece, I am obsessed with it until it's done. Then my brain wants to move on to the next one, and solve new problems.
Beverly Hills Magazine: Where are your gems and metals sourced from?
Dena Kemp: Most of our diamonds come from Canada or Australia. None from Africa, we don't want to use any blood diamonds. Others come from Burma, Brazil, Colombia, and other parts of the world.
Beverly Hills Magazine: What is the signature of the Dena Kemp brand?
Dena Kemp: We are known for our causal diamond line with a price point of about $5k- $15K. Of course, we sell very high end diamond pieces up to 30ct-50ct diamonds. Our best price point is between $15K-$35K.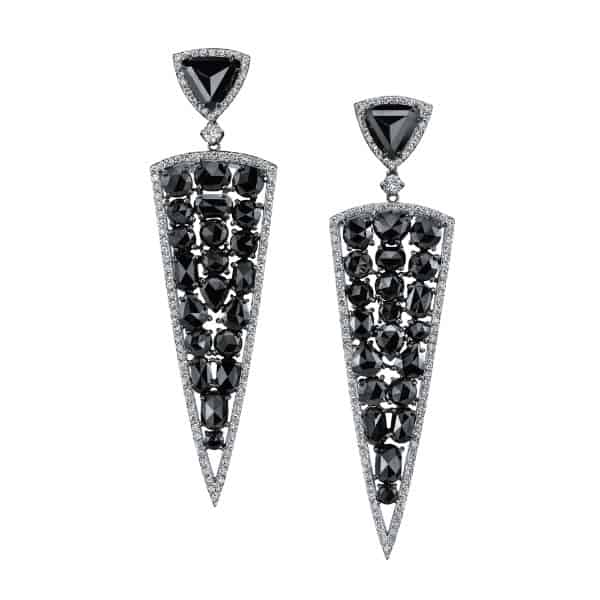 Beverly Hills Magazine: Why is jewelry a necessary part of our lives?
Dena Kemp: Because jewelry is associated with beauty. It brings light to your face, and makes your eyes sparkle. It's a status symbol for the royals and emperors all over the world. Jewelry is an accessory. No outfit is complete without jewelry.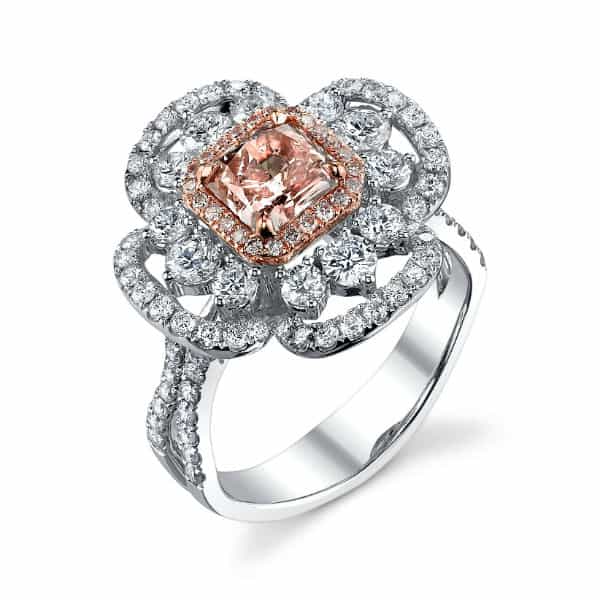 Beverly Hills Magazine: Have you discovered a personal purpose in your contribution to the world?
Dena Kemp: The purpose in my work is to create happiness in the heart. Jewelry is very healing to the soul; you look good and feel good, and it makes you happy.
With 30 years of experience sourcing and crafting the world's most sought after jewelry accessories, Dena Kemp has solidified her reputation as a connoisseur of gemstones and a creative genius in jewelry design.
To schedule a private showroom meeting or find out about upcoming events, please visit Dena Kemp online now.