Calling all Queens!!! This royal jewelry accessories collection is for you. Since we are still inspired by all the royal love in the air, we wanted to give you some inspiration to be able to step into your own royal dream with the perfect jewelry accessories to complement any outfit. (Image Credit: ShopLook.io)
First, when it comes to elegance and regal royal style, you must always select your color scheme. We decided on royal blue and rose gold, with crystal and diamond accents. Royal blue and purple tend to be Throne Room colors and are synonymous for royalty. Bold reds can also be worn, as well as emerald green. Depending on your mood, and the occasion, choose the best royal color for you.
Start with this stunning lady Piaget watch with royal blue crocodile band, and rose gold bezel adorned with diamonds. With its rotating diamond-encrusted bezel, Piaget's Swiss-made 'Possession' watch is perhaps the most striking example of the house's creativity. This version of the iconic timepiece has an 18-karat rose gold case and self-interchangeable alligator straps in lapis-blue and black. The silver dial is detailed with slim baton hands.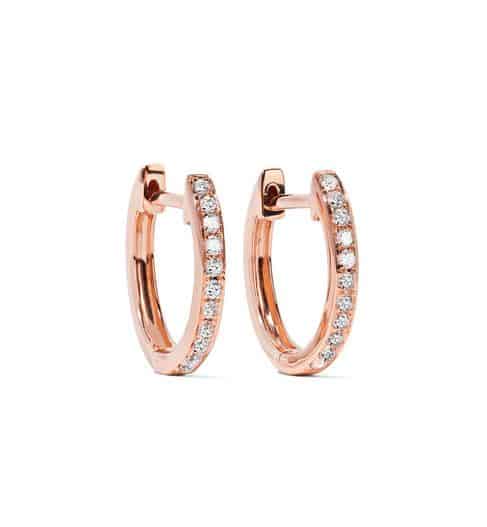 Next, you'll want the perfect diamond earrings to dress your ears with. Anita Ko's 'Huggies' earrings curve around your lobe to create an elegant, streamlined look. Crafted from 18-karat rose gold, they're studded in 0.18-carats of diamonds and subtly engraved with the brand's logo at the back. This understated pair will look so chic with the 'Safety Pin' style in a second piercing. The diamonds will shine with brilliance in all light forms, drawing attention to the naturally beautiful sparkle in your eye. You will love these elegantly understated statement earrings for day wear, and more formal occasions too.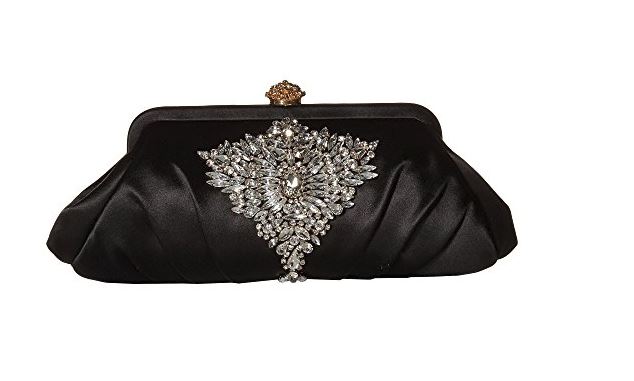 Finally, to complete this royal jewelry accessories set, get this fabulous hand held clutch by Badgley Mischka. Dazzle your onlookers when you complement your evening look with the pristine Badgley Mischka Gem Clutch. Made of silk and cotton with faceted stone detail. This just might become your favorite evening purse.
Now you have the perfect royal jewelry accessories to become the Queen of your own Destiny, dazzling in diamond and gorgeous in rose gold. Go ahead darling, rule and reign. You were born for such a time as this. The world is yours!
SHOP MORE ROYAL JEWELRY ACCESSORIES NOW!!!