People love casual fitness looks because they exude a sense of wellness. When people see a fashionable fitness outfit, they automatically think that the person takes good care of themselves. This casual fitness fashion in pink outfit has been compiled to look good with or without makeup. Whether you are dressing up or dressing down, this look is worth the time it takes to go shopping for the items. Get the look!

First, start with the Oversized Sweatshirt by Maison Margiela. You will feel cozy and comfy in the oversized fit. It is great for those days that you don't feel like putting on makeup and getting all dressed up. It's perfect for running errands or long walk with a friend. You can put this sweater on after a hard work out when exiting the gym too.

Next, you must incorporate the Technical Leggings by Off-White to have a complete outfit. These leggings have a sleek look to them. They accentuate all the right curves. Your leggings say a lot about you, so make sure you get these ones by Off-White. They are stylish and classy.

Finally, finish the outfit off with Neoprene And Leather Sneakers by Emilio Pucci. The sneakers are visually interesting and add a bold pop of colors to the ensemble. Additionally, you will feel like you are walking on a cloud in these stylish sneakers that make a serious fashion statement.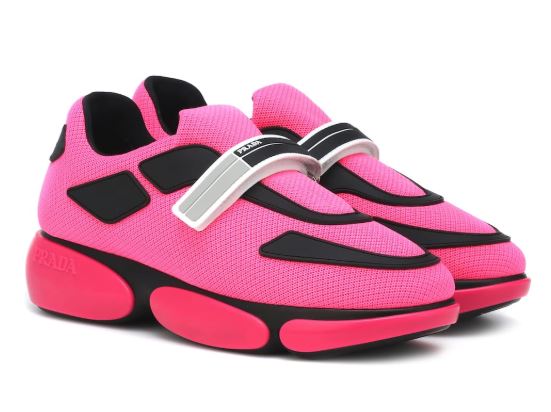 Alternatively, if you want a different footwear go for the Cloudbust Fabric Sneakers by Prada. These sneakers have extreme cushioning and a little lift. They are definitely a unique style, and the fact that they are Prada doesn't hurt either.

Moreover, you can wear the Plexi Suede Ballet Flats by Gianvito Rossi with this outfit. The flats are great for days when you're shopping and need a dressier ensemble. These flats are the perfect option if you're heading to a lunch date. Your feet will be comfortable and extra stylish in these feminine shoes.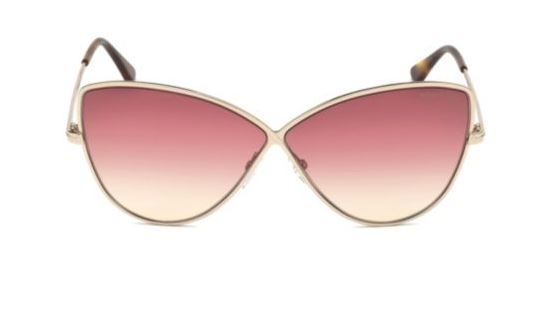 Now, add the Cat-Eye Sunglasses by Tom Ford. These fabulously feline glasses will certainly make you look at life through rose colored lenses. The cat eye gives visual appeal and style to the face.

You will of course need the Apple Watch to accentuate your fitness conscious look. The Apple watch has so many handy features to help you stay on top of your game.
SHOP MORE FASHION AND STYLE NOW!!!