Modern men want to look stylish and make it look completely effortless. Whether or not they have time or the desire to go shopping is really dependent on the man. Some men like the fashion world and others just want quick styles that work for them. Whatever category you fall into, this 60 second style for men is sure to fulfill your casual fashion needs. Here's how to get the look.

First, start with the Versace Medusa Embellished T-Shirt. The interesting patterning is just what the doctor ordered. This fashion prescription is versatile and means that you will want to put the shirt on, especially for your most simple daytime activities. You can wear this T-shirt after work because it is comfortable and sophisticated, and still makes a great fashion statement.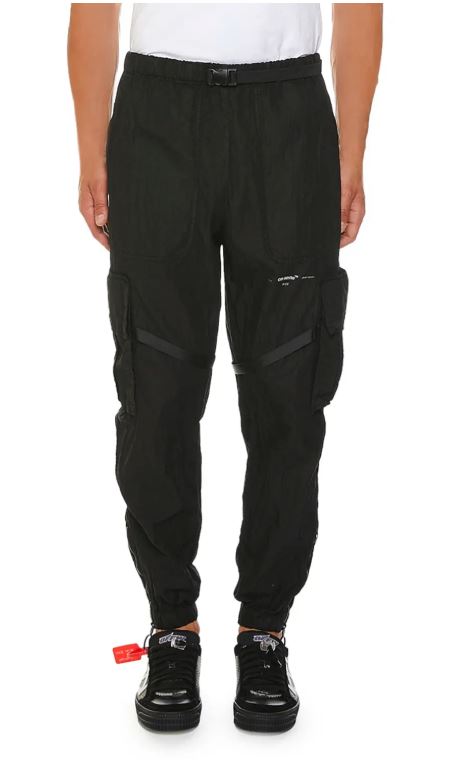 Next, choose the Parachute Cargo Trousers by Off-White. This brand has the market cornered in terms of casual wear. Once you feel how truly well fitted these cargo pants are, you won't want to wear anything else while relaxing. Cargo pants are making a huge comeback in the fashion world, but let's be honest- did they really ever go out of vogue?

Finally, the Jordan Air Jordan 10 Retro OVO Sneakers are perfect to complete the all black theme of the look. You will find that these leather sneakers are foot wear you will get your use out of. It makes the investment in this footwear a worthwhile venture. The design maximizes your performance whether you are shooting hoops or running errands. They are perfect at work as well on a casual Friday where you still want to maintain a professional appearance.

Lastly, the piece de resistance is the Apple Watch Series 2 38mm Space Black Stainless Steel Case With Space Black Milanese Loop. This highly technological timepiece will keep you on time for all of your important events. It has a laid back look but can also be worn at the office. The Apple Watch is made to impress so don't be surprised by the compliments.
SHOP MORE FASHION AND STYLE NOW!!!