It's another day in the City of Angels, and we had the fortunate opportunity to speak with one of them. Meet Corey Shapoff, the President and Founder of SME Entertainment Group, a Live Nation Company. SME Entertainment Group is the leader in securing exclusive entertainment stars, keynote speakers, celebrities, and sports personalities for many of the world's most notable Fortune 500 companies. Based in Los Angeles, SME has provided talent and coordinated events featuring many of the hottest entertainers, speakers, and sports personalities of both past and present fame.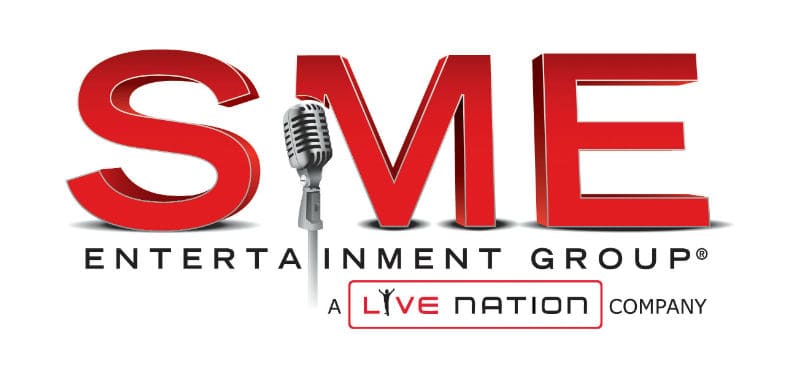 Born and raised in LA, Corey Shapoff was on his way to becoming an attorney, when a chance encounter and powerful suggestion from a friend that he would make a great Hollywood talent agent, made Corey reconsider his entire life path. He pursued the idea, and quickly found himself working at William Morris, one of the world's largest talent agencies.
As he gained experience, he decided to explore sports agency as well, and landed an opportunity working for one of the biggest agents in the world, Jim Steiner, representing some of the biggest names on the field, like Jerry Rice, William "Refrigerator" Perry, and Randall Cunningham. A "Jerry Maguire" style football agent, Corey was in charge of recruiting players, and marketing and negotiating contracts in the fiercely competitive environment of professional football.
Corey soon recognized a growing interest from corporate America for prominent musical acts, comedians, and keynote speakers in the area of sports, politics and business. The demand for musical acts, celebrity appearances, keynote speakers quickly forged a niche that Corey instinctively knew was for him to follow.
Now SME Entertainment is one of the world's premier speaker and entertainment booking companies for corporate America, private events, charitable initiatives, and everything in between.
Let's learn more about the man who had us at "Hello"…
Beverly Hills Magazine: What does it mean to be an entrepreneur for you?
Corey Shapoff: To me it's always meant having the freedom to be able to create and build, and be in control of my own destiny.
Beverly Hills Magazine: What is the most challenging thing about being an entrepreneur?
Corey Shapoff: Sometimes you can put too much pressure on yourself, and this can become a stumbling block. There is always an internal drive to keep going, keep building, but sometimes you have to slow down. It's not always easy to do that.
Beverly Hills Magazine: What is the most rewarding part of being an entrepreneur?
Corey Shapoff: Definitely seeing your vision come to fulfillment. It's all about having goals and meeting them. Though as a driven entrepreneur, there's always the inner push of what more can we do.
 Beverly Hills Magazine: What were your childhood dreams?
Corey Shapoff: I really just wanted to be successful. I didn't know at what exactly, but I had hunch it would be something different. I have always been driven and tenacious with an independent spirit, so no matter what it was going to be, it was going to be done my way.
Beverly Hills Magazine: What is the greatest factor(s) that you attribute your success to?
Corey Shapoff:  My drive, for sure. I believe it's something you're born with, and a part of who you are. Another factor is a sharp perception. I have a unique ability to walk into a room and be able to get a pretty accurate assessment on what I'm dealing with. Who's going to be easy to work with, or challenging. This is helpful because we work with all types of people from all around the world. Over the years, I've also learned to remain calm and I have become more confident that there is nothing I can't handle.
Beverly Hills Magazine: What have been major obstacles or stepping stones that you have overcome to achieve your success?
Corey Shapoff: Learning to not let life pass me by. In business, we're always chasing the next deal, and as the owner I have a lot on my shoulders. I have to temper my drive, and not forget to live in the moment.
Beverly Hills Magazine:  How do you balance your professional and personal life?
Corey Shapoff: I do a lot of Yoga, about five or six days a week at the end of the day. This allows me to get into a different atmosphere and to de-stress. My mind is always busy so I also find that when I'm on the golf course I can get away from my head for a bit.
Beverly Hills Magazine: If you had to give a piece of advice to aspiring entrepreneurs out there, what would it be?
Corey Shapoff: Don't give up. Be persistent. There are going to be failures, but being able to get off the deck when you're knocked down is key, because it's going to happen. Follow your vision. If everyone is telling you this way, but you're gut is saying that way. Stick with your gut. I make my own calls, but I do lean on my team. It's important in business. Don't be so arrogant that you think you have all the answers.
Beverly Hills Magazine: Who or what have been your inspirations?
Corey Shapoff: My Dad. He was an entrepreneur, and I think I got my drive from my  mom. Jim Steiner has been a major inspiration to me. I worked with him when I was just beginning my career in sports management. He is tremendously successful, yet always remains humble. He taught me a lot about how to do business the right way, and how to be diplomatic. I've also always been attracted to music as an inspiration. For example The Beatles, I would look at a band like that and marvel at their global success. It intrigued me how they could become so massively successful. It's incredibly inspiring to me, that no matter the odds, with the right work ethic, it is possible to achieve.
Beverly Hills Magazine: If you had one wish, what would it be?
Corey Shapoff: To make the world a better place.
Beverly Hills Magazine: If you could start all over again, what would you do differently?
Corey Shapoff: I'm not sure I would change anything. I believe every road I've taken is for a reason. I'm confident in the business decisions I've made, and I'm enjoying the ride.
Beverly Hills Magazine: How has God played a hand in your journey?
Corey Shapoff: I believe in God, and I believe in doing the right thing. I have a friend who is just the nicest guy I've ever known. He's such a good guy and I always tell him, "The Big Guy upstairs is looking after you." And I believe He is, when we do the right thing.
Beverly Hills Magazine: Have you discovered a personal purpose in what you do?
Corey Shapoff: I get a deep sense of satisfaction when an event is completed and our customer is happy. I like seeing our customers recognized as the star, as the one who made it all happen not me, especially when I introduce them to the talent or entertainment. There's purpose in stepping out of the spotlight, and letting someone else shine.
Beverly Hills Magazine: What do you want to be remembered for?
Corey Shapoff: I'd like to be remembered as a classy guy that did things the right way and was humble throughout the process.
From the sports field to the silver screen, Corey Shapoff is no stranger to the glitz and glam of fame and fortune. Yet he proves that despite global success and rubbing shoulders with the who's who in the world one can remain effortlessly cool and charmingly friendly. Step aside Tom Cruise, Mr. Shapoff's winning business ability has stolen the show, pun intended, and we're certain he's going to show us the money.