Renown Baby One More Time hitmaker, Britney Spears' mansion is up for sale, 8 years after the celebrity moved out. Spears called the place home for 5 years between 2007 and 2012.
The villa, located in an exclusive high-profile gated community, The Summit, boasts of maximum privacy and security for celebrities. In fact, listing agent Matt Alman calls it 'virtually paparazzi-proof', which is why Britney Spears moved to the home.
The neighborhood is popular among iconic figures such as Gwen Stefani, J-Lo, and Ariana Grande. After years of privacy and seclusion here's a peek into Britney Spear's home.
Magnificent Home
The quaint mansion spans about 7453-square-foot and features a Mediterranean-style décor that integrates both Italian and Spanish influences. Its interior opens into a majestic lobby adorned in a massive chandelier that overlooks the entryway.
This lavish property boasts of six bedrooms and six-and-a-half bathrooms, including a master suite with its own balcony, a sumptuous bathroom, and a walk-in closet providing ample storage space.
A few steps into the house unveils the lofty-high ceilings, a magnificent chandelier-topped foyer, and beautiful stone floors. You also can't miss the conspicuous wrought-iron handrail leading up the two-story entryway where an opening, seemingly a catwalk area, protrudes.
Off the entry is a well-furnished chef's kitchen with state-of-the-art appliances and a large kitchen island. A pendant light hangs at the center of the kitchen island adjoining the family room. Adjacent to the lobby is an exquisite dining room, large enough to host over several friends for a dinner party.
Additionally, each room comes with floor-length windows to bring in tons of natural light, and all the ground-level rooms lead to the garden.
Contact Maddison EstatesTo Buy, Sell, Or Build Your Dream Home!
Luxury in Privacy
There's also an office, a home movie theater room with recliners, and multiple entertainment venues in the mansion. A separate detached guest house is also present on-site, providing extra rooms for guests or a live-in housekeeper.
Outdoors, the home is served with a custom swimming pool, and an in-ground jacuzzi shielding the homeowners from the unforgiving California heat. There are also adequate open spaces for kids to play and build treehouses.
A thick layer of privacy hedges rings the entire property, closing out any views for Paparazzi's or curious onlookers.
This Mediterranean-inspired Villa returned to the market in 2018 for $9 Million. After a change in the listing agents' holding, the home is now going at a listing price of $6.8 Million.
With the impressive features and magnificent design coupled with the exclusive privacy experience, any celebrity would definitely want to call this place home.
The listing agents are Matt and Josh Altman of Douglas Elliman Real Estate, Beverly Hills.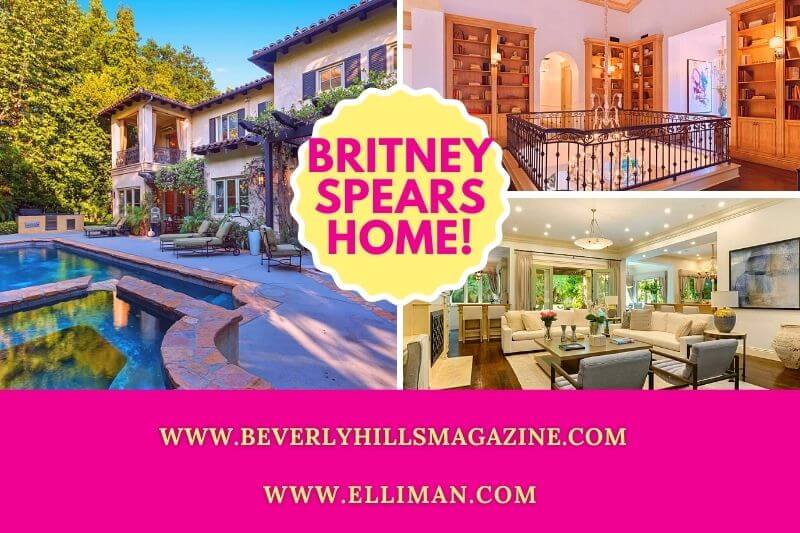 Courtesy of TopTenrealEstateDeals.com