Hello ladies! Well the sun is shining bright and there are so many wonderful reasons to get new summer outfits. We present you with a bright casual style that is the perfect look for the beach, poolside soirees, or simply running errands. Whatever you do, we want to make sure you look fabulous doing it. Here's how to get the look.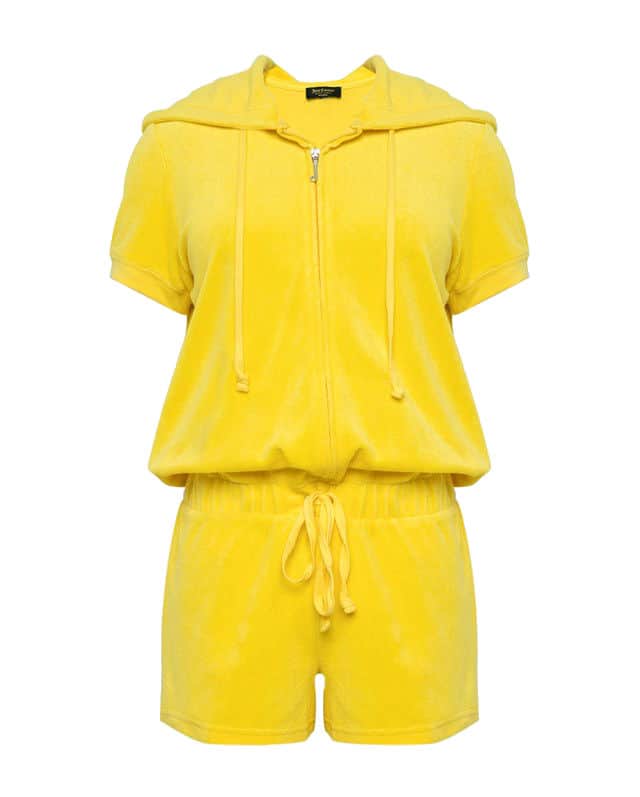 First, you'll want to start with this fabulous microterry hooded romper by Juicy Couture. This utterly playful romper arrives in a thirsty microterry, making it perfect for warmer temps or a day at the beach. The hooded design features a somewhat slouchy silhouette enhanced by drop-waist construction. The style also includes a stretch waist with drawstring tie and a front zip closure with J pull zipper.
Next up, no doubt the sun will be shining, we selected these adorable perforated slip-on ballet flats by Athena Alexander Annora. These shoes are cute and stylish, plus super comfortable for long walks on the boardwalk.
That being said, you'll want the perfect fashion accessories to complete this bright casual style. Since, we are a big fan of fashion house Versace, we found the perfect clutch for all your essentials; sunblock, cash or card, and lip gloss. The quilted leather offers a stylish dimension to your ensemble with zip closure and front medal logo. Made in Italy and made just for you!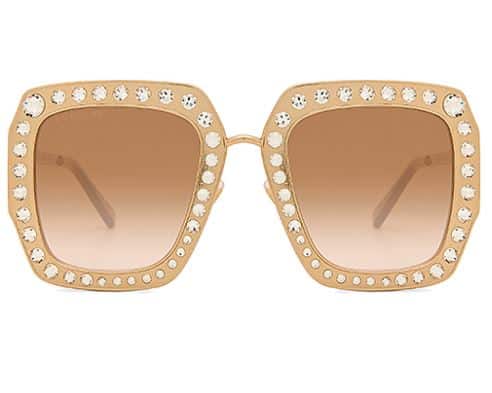 Finally, to complete the look get these amazing GUCCI sunglasses. They have the perfect oversized design that will make you look very Jackie-O classy, with crystal embellishments that will make you dazzle like a star too. You will adore these shades, and they are the perfect match for this bright casual style. Get yours today!
SHOP MORE STYLE NOW!!!