In the fashion world, the rules are there are no rules! We are breaking fashion boundaries with this fabulous style that with a staple #BevHillsMag favorite designer Balmain. Let's get started so you can get the look and start strutting it like you're on your very own runway.

First, you will adore this stunning Balmain fringe mini-dress in pure white. This delicately fringed dress by Balmain makes a delightfully refreshing cut for the evening, a fitted sleeveless design cut with a v-neck, cinching the waist with a slim waistband, curtly cropped to a short length, finished with a back zip fastening and a full lining for a formidable fit.

Next, for cool summer nights you'll want the ideal Balmain leather jacket that will add the perfect dash of sexy to this style. An education in power dressing courtesy of Balmain, this jacket is fashioned in smooth leather. With a nipped-in waist and padded shoulders for a structured silhouette, the double-breasted style is highlighted with signature gold-tone lion-embossed buttons.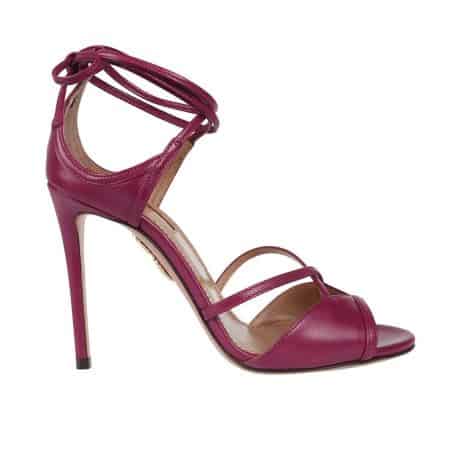 Additionally, we wanted to add a bold pop of color to give this ensemble some vivid dimension. We opted for pink and purple. We selected these ultra-chic ankle wrap high heels by Aquazzura. They are open-toe which will make them your go-to shoe for summer nights out.

Finally, to complete the sexy balmain style, we chose a unique handbag by Furla. An Italian company owned by the Furlanetto family, their one of a kind purses offer women a chance to express their original personalities with a creatively designed handbag that stand out from the crowd.
SHOP MORE STYLE NOW!!!