PRADA is one of the most easily recognizable names in the fashion world. The brand first started in Milan, Italy, in 1913. Over 100 years later, PRADA is still making waves. Below are some of the fashion company's best dark-colored winter looks. These items can warm you up in any weather and make you look hot from head to boot.
Double-Breasted Cashmere Coat
While this double-breasted coat might look black, it's actually a dark navy blue. The outside is made of 100% cashmere, which is highly regarded as one of the most elegant, warm, and comfortable fabrics available. The inside is possibly even more comfortable, with the lining made of 100% cupro. Other wonderful details to note include notched lapels, two pockets, and real buttons for fastening the coat closed to ensure the cold stays out. Overall, this is a sleek and elegant coat that can work well with just about any outfit.
Mini Crocodile-Skin Purse
Do you love the look of tote bags but don't like how large they are? If so, this mini crocodile-skin tote will make the perfect addition to your closet. The exterior of the bag is made out of genuine crocodile leather. The inside of the bag has three separate compartments to help keep you organized. As for extra details, the bag closes with one zipper at the top and can be carried by the short handles or be worn on the shoulder with the longer strap.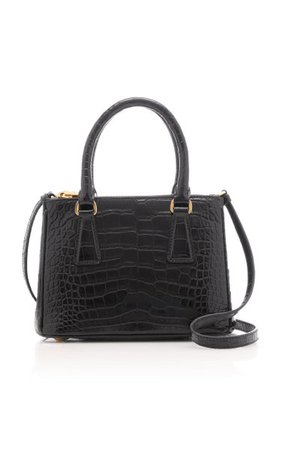 Suede Calf-High Boots
Next up are these gorgeous calf-high boots. They ride the perfect line between fashionable the comfortable. The boots have a low chunky rubber heel. The inside of the shoe is lined with 100% leather, with the outside being made from a stylish 100% goatskin suede. One great part about these boots is that there are easy to slip on and off—no zippers or laces required!
Reversible Black Coat
Can't decide if you want to wear a fine leather coat or something a little softer? With this reversible belted jacket, you don't need to decide! While this coat is made of 100% sheepskin, one side has been made into a leather material, while the other side has a much softer feel. To switch sides, just remove the leather belt and turn the jacket inside out. There are pockets on either side as well. So, whether you want to look cute and cozy or cool and stylish, this jacket can help you to reach your fashion goals.
Chunky Heel Boots
This chunky heel boot is similar to the last pair listed in this article. The main difference is that this style is considerably shorter on the legs. However, the heels are slightly higher and are made out of wood, rather than rubber. Like the other boot, the outside of this pair is also made of suede, so you can be sure it will look smooth and stylish.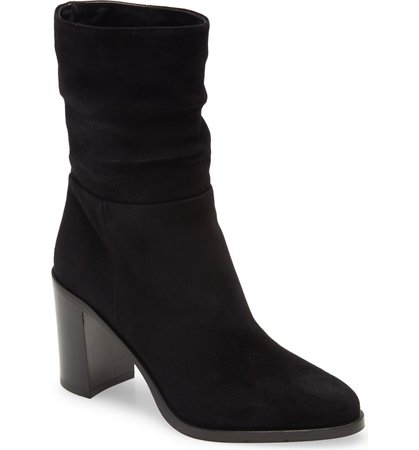 Black and White Party Dress
If you're looking for something stylish to wear under these coats or with these boots, then why not wear this beautiful black and white party dress? One of the most impressive features of this dress doesn't come from its design, but rather the material it is made out of. Every dress in this style is made from at least 50% recycled nylon. This means that the dress, with its beautiful floral embroidery and belted waist, is not only fashion-forward but eco-friendly as well.
Shop and Stay Connected
PRADA is constantly coming out with new fashionable items throughout the year. So, why not add some of these wonderful looks into your winter wardrobe? You can stay up to date with all of PRADA's newest looks by following them on social media on Instagram @prada. Don't forget to check out videos of their fashion shows and other videos on their YouTube channel as well!
SHOP MORE FASHION AND STYLE NOW!