A fashion style is incomplete without quality clothing. Quality clothing and accessories bring out the beauty of fashion styles, and this is what the Giorgio Armani style offers.
The Giorgio Armani style is a collection of fashion outfit recommendations based on the Giorgio Armani brand. The style collection consists of carefully selected exotic wears optimized for the best personal style.
Giorgio Armani Long Black Dress
In what better outfit to rock date nights or cocktail parties, if not in this elegant Giorgio Armani long black dress
Accentuated with overlapping V-neck and multi-pockets, its features leave a fitted silhouette on your body.
Also, it is unlined, and the materials used in crafting this elegant sleeveless dress are virgin wool, polyamide, and elastane.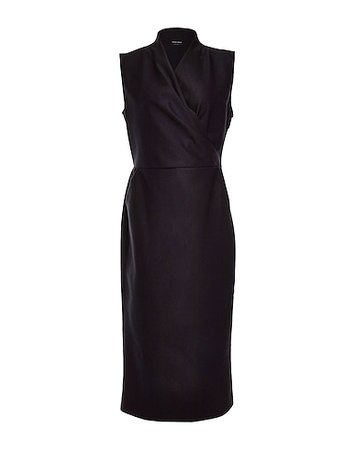 Giorgio Armani Silk Velvet Jacket
Jackets often come in bland styles, thus makes it seem like owning different jackets in the same form.
However, the Giorgio Armani velvet jacket is different from the rest. With its silk and velvet set-apart tone, it creates a style class of its own. Also characterized by notched lapels and waist pockets, it is suitable for formal wear.
Giorgio Armani Black Cloth Earrings
Six centimeters large and filled with black stones in the center, these Giorgio Armani earrings are a perfect addition to one's jewelry collection. Its unique clothing style will match any outfit.
Although large, it will be a rewarding buy.
Stainless Steel Bracelet
Are you a faithful lover of bracelets, to be precise, inscriptions bracelets? Or,  would you like to keep a list of your dream cities on your wrist? The infamous cities printed Giorgio Armani bracelet is one of the different ways to achieve your goals, made from black and white stainless steel and joined with a bayonet clasp for easy use.
Giorgio Armani Women Heel Sandals
Take a look at this beauty. Would you like it to be yours, to adorn your feet and command attention anytime you put it on?
Then, these heel sandals are for you. Made from textile fibers and soft leather, it has a suede effect.
Embellished with rhinestones for complete elegance, the 3.9 inches two-tone heel sandals are your exquisite wardrobe addition in waiting.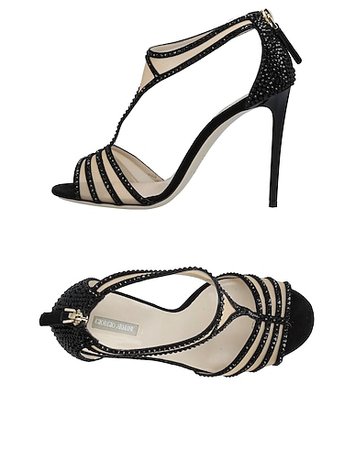 Kitten Heel Boots
Most people think kitten heel boots are out of style, but I can assure you they are very much trendy and in vogue.
Besides, Giorgio Armani Kitten Heel Boots are trendsetters in their own right. They go in both casual and formal styles.
SHOP MORE FASHION AND STYLE NOW!!!