Mr. John Bendheim is President of The Beverly Hills Chamber of Commerce and Bendheim Enterprises, Inc, a real estate investment holding company with operations located exclusively in California and Nevada.
Mr. Bendheim also specialized in providing equity funding for real estate transactions. Previously, he was President of an apparel manufacturer based in Los Angeles, California. During his experience there, he was personally invited to meet Mr. Sam Walton of the Wal-Mart retail giant, whom he said taught him a valuable lesson of business and entrepreneur success; watch every penny.
Mr. Bendheim has invested in real estate for his personal account since 1976 and has owned apartments, surgery centers, office buildings, condominiums, model homes, industrial buildings, recreational vehicle parks, and convenience centers.
What is Mr. Bendheim's business mission and philosophy? Diversification is the key to success. When one thing is up, the other is down. When you diversify your interests, you're less vulnerable to market fluctuations, regardless of your industries.
It's safe to say John Bendheim is a modern day entrepreneur who is ahead of the curve when it comes to business success and innovation. It's no surprise he has been elected as President of the Beverly Hills Chamber of Commerce, and with his expertise will create some amazing and successful changes within the community.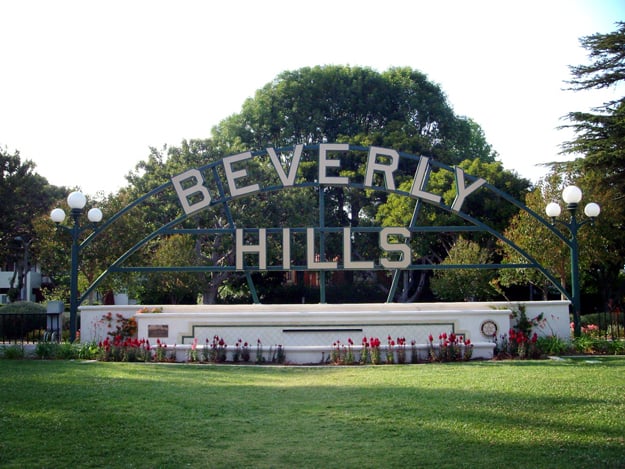 What can the community of Beverly Hills look forward to during your year of Presidency? So many exciting changes are ahead for Beverly Hills. Most importantly, we are creating a new synergy within the community bringing residents and businesses together, in new ways. Since it's the 100th year anniversary of the city, I am glad to be involved in creating positive changes that will exist to improve the city of Beverly Hills for many more years to come.
We're launching a series of events that will honor individuals and businesses for excellence and give residents great new ways to appreciate their city for all it has to offer; the shopping, the dining, and entertainment.
We're going to create a Beverly Hills map with the Conference and Visitor's Bureau which will show everyone the business lay-out of the city. I think the map will ensure that the locals and the visitors alike will have accurate information on where to shop, eat and play. That will be important.
We're also looking at developing a business development center to offer business counseling and education seminars in our chamber building. The classes, such as accounting, law and marketing, will be taught by professionals coming from local colleges. Education is always an asset, so we think it's important to make these classes available.
I'm on the board of the Wallis Annenberg Center for Performing Arts and we'll be opening it in October. This will be a game changer for the City of Beverly Hills. We'll have a fun and unique nightlife with cultural, educational programs for the adults and the children; bringing the arts back to life in Beverly Hills, and that's exciting.
John Bendheim's personal philosophy?  Success never stands still. If you really want to succeed, you have to be willing to put in the ground work. It doesn't come easy. It comes to those who work for it.
Be a part of the powerful innovation and positive changes in the city of Beverly Hills by becoming a member of the Beverly Hills Chamber of Commerce today.