The iconic city of Rio de Janeiro, Brazil is easily recognizable by the statue of Christ the Redeemer standing sentinel atop Corcovado Mountain. While the image conjures a calm and peaceful feeling, below the mountain, in the streets of the city, you find a vibrancy and energy found nowhere else in the world. Bars, music, and dancing fill the bustling city streets. And while, in honesty, the city has some unsavory neighborhoods, not so in the South Zone. This region of Rio de Janeiro sits on the Atlantic Ocean and is home to wealthy neighborhoods, pristine beaches, and the most engaging attractions in the city. It is here that you'll find an impressive luxury hotel unlike any other in Rio: Belmond Copacabana Palace.
A Historic Luxury Hotel
During a 1920's architectural boom in Rio de Janeiro, construction on Copacabana Palace began. The design mimicked the finest five star hotels of the French Riviera. The owner spared no expense during the construction. The best materials, such as Carrara marble, Bohemian crystal, and the most skilled Brazilian craftsman combined to build the most beautiful luxury hotel in the city. The opening of the hotel was just as grand as the structure. A world-renowned entertainer performed at the event bringing the luxury hotel to even more prominence.
The hotel continued to thrive. Hollywood's elite, like Marlene Dietrich and Orson Welles, often visited the exclusive getaway. Other notable entertainers of the time, such as Maurice Chevalier, graced the stage of the Palace. However, as time passed, the building fell into disrepair. Although demolition was anticipated, Belmond purchased the former luxury hotel and began an extensive renovation and rejuvenation project. 
Today, Belmond Copacabana Palace maintains its opulent reputation. In fact, it is universally considered one of the best five star hotels in Rio de Janeiro. Located on the iconic Avenida Atlântica and steps away from the golden sands of Copacabana Beach, a stay at this luxury hotel is a must during a Brazil vacation.
Sign Up For The Free GOD Foundation Travel Portal for 60% Off Travel Deals Today & A Portion Goes To Charity!!!
Lavish Rooms and Suites
Though most of a Brazil vacation will be spent out enjoying the energy of this lively city, the rooms of this luxury hotel are welcoming and lavish. Regular rooms and suites at Belmond Copacabana Palace offer incredible views of the ocean, pool, avenue, or city. The large bathrooms include a separate tub and shower. A separate sitting area provides a lush spot to relax after a busy day. However, to get the most luxurious experience at this five star hotel, be sure to stay in a Penthouse Suite. 
The seven Penthouse Suites share an exclusive floor. Neutral tones, fine French fabrics, hand-picked antiques, oriental carpets, and ornate wood floors adorn these generously-sized guest quarters. Enjoy the stunning view from a private terrace. The included butler service will make a penthouse stay more relaxing and enjoyable. Furthermore, access to the private pool and wet bar is exclusively for penthouse guests.     
For a bit of additional luxury, suite guests can add on The Suite Life package. This extra perk includes sparkling wine and fine Brazilian chocolates upon arrival, daily breakfast for two, a 30% discount on spa services, and a late 4:00pm check out.
Decadent Cuisine
This five star hotel has a few fine dining options to amuse the palate of its guests. Pérgula features local Brazilian favorites as well as some Mediterranean-themed fare. Furthermore, the restaurant's show kitchen is an engaging way to watch chef prepare your food. In addition, the restaurant features a DJ on weekends. Local ingredients, as well as the finest important Italian delicacies, fill the menu at the award-winning Hotel Cipriani Restaurant. At the Chef's table, enjoy a special menu along with  carefully curated wines to enhance each and every bite. Guests looking for a cocktail can relax at Copacabana Piano Bar which has a resident pianist from mid-day and into the night.
Moreover, Belmont Copacabana Palace is home to a Michelin-starred restaurant. Since its opening, Mee has delighted critics with its flavorful cuisine. The freshest seafood combines with Chef Ken Hom skillfully-crafted menu to create an incredible culinary experience. Guests can also choose from an extensive menu of imported sakes. Not only does Mee have a Michelin star, it is the only pan-Asian restaurant in Rio de Janeiro to receive such a prestigious accolade.  
Relaxation with Copacabana Palace Spa
The extensive menu of treatments available at this luxury hotel's spa are sure to suit every guest. A wide variety of body treatments, facials and beauty services are available. However, should one have a large amount of time and a desire for luxurious pampering, look no further than the Belmond Experience. This decadent ritual takes five hours. It begins with a full body exfoliation using açaí and guaraná fruit extract. Next, a white clay mask made from Amazonian mud is applied to the face to renew the skin cells. Following an aromatic bath, guests relax with a 90 minute massage. The treatment then returns to the face with a facial exfoliation, detoxifying mask, and moisturizing treatment. After the ritual is complete, guests receive a light meal in their treatment room.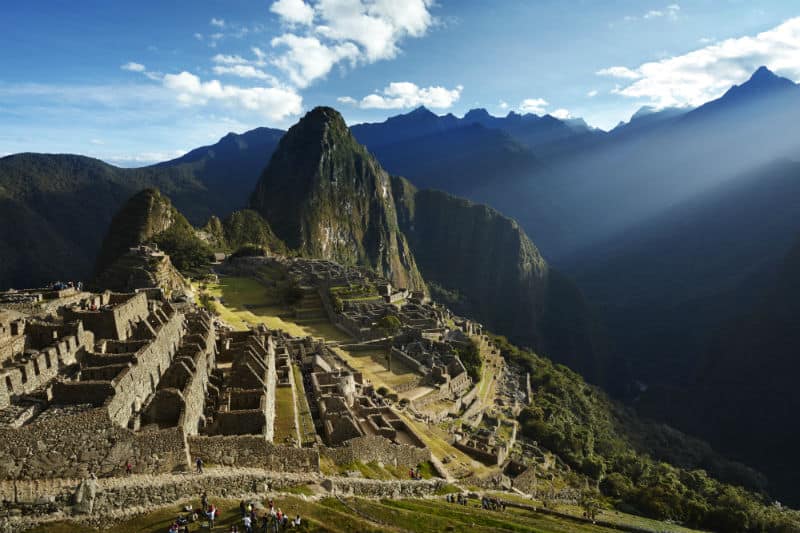 In addition to the spa's five treatment rooms and two couples rooms, a sauna, steam room, relaxation area, rooftop tennis courts, a half-Olympic-sized pool, and fitness center are available for guest use. And a spa boutique provides guests a convenient way to purchase products they enjoyed during their treatments.   
Opulent Destination Weddings and Elaborate Corporate Events
This exclusive getaway is a favorite wedding venue for destination weddings and among the wealthiest residents of the city. The design of the luxury hotel lends itself to events of every size. The Carioca Room, Yellow or Red Room will surely add an atmosphere of romance to an intimate wedding. Larger weddings can add drama with the high ceilings, murals, and chandeliers of the Frontal Rooms. 
However, for a space fit for a royal affair, the combination of the Noble and Golden rooms will make for an unforgettable wedding. In fact, many couples entertain wedding guests for cocktails in the iconic Noble Room with its marble floor, tall columns, and large windows overlooking Copacabana Beach and the pool. Following cocktails, enjoy a specially-crafted dinner and dance the night away on the Golden Room's illuminated, glass dance floor.     
In addition to dream weddings, Belmond Copacabana Palace is an exceptional choice for corporate meetings and conferences. The luxury hotel has a multitude of meeting rooms and banquet halls available for hosting many types of corporate events. In fact, the hotel has two rooms that can each easily accommodate up to 1,200 people. 
To vacation at the Belmond Copacabana Palace is to step back in time to an age of grandeur and opulence. When you next travel to Rio de Janeiro, be sure to include a stay at the luxury hotel within your itinerary.