ABOUT VERRAGIO
Verragio is a New York based Diamonds Engagement and Wedding Ring store. It was established by Barry Verragio who has a 20 year career as a designer of fine jewelry. Furthermore he studied at the prestigious Fashion Institute of Technology in New York City and mastered ring design. He then founded his own company. Each ring is handcrafted to using centuries old techniques seamlessly combined with today's cutting edge technology to offer engagement rings and wedding bands that are unlike any other ring. What sets Verragio apart from any other ring is that most of the ring's stones expose all facets to light. This is also known as the Lumino setting and it makes Verragio rings so unique as to each woman who wears it. Let us now look at 4 stunning design. And always have it in mind while shipping high-value items to choose the right people to do it.
RENAISSANCE (Pictured Above)
The first ring we present to you here is the Renaissance two-tone. It comes in 4 other other colors namely white, yellow and rose. It is made of .2 carat diamonds. Furthermore it features signature wraps which gives definition between round and kite set princess bezels. This ring is also a perfect addition to your stacking bands. You can either have a choice of 14k, 18k or platinum. There is beauty in the simplicity of this ring as it features miniscule diamonds but the band is detailed that it gives such a strong appeal.
PARISIAN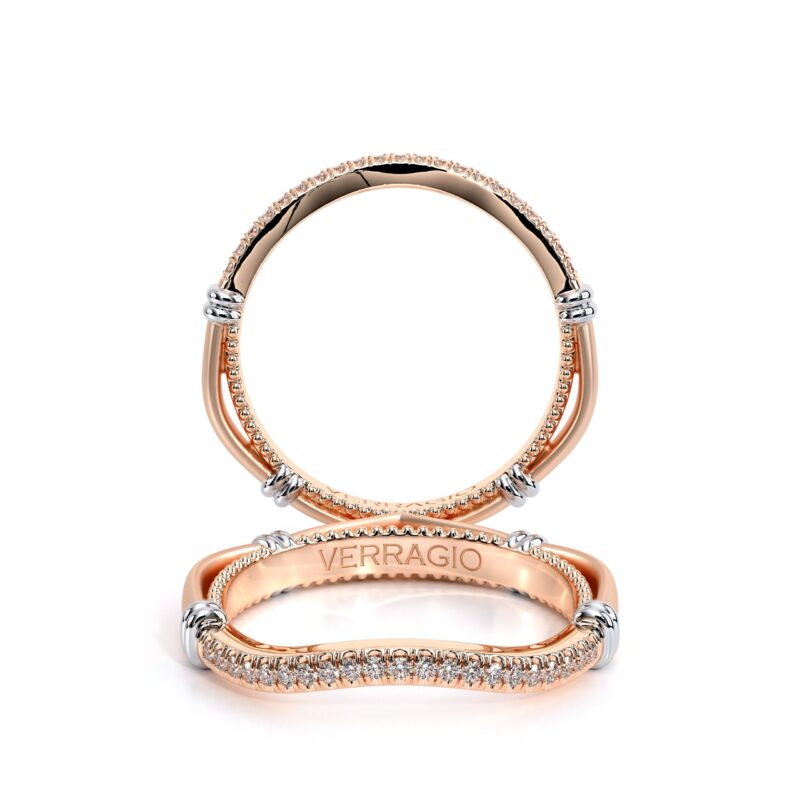 The second ring we feature to you is the Parisian Rose. It comes in 3 other colors as well, namely white, yellow and two tone. It is made of .1 carat diamonds. Furthermore it features a contoured shape, four silver bands wrapping the rings vertically and diamonds on top. You can either have a choice of 14k, 18k or platinum. I can imagine having yours and your significant other's name engraved on the band and truly this is an amazing and unique wedding ring!
VENETIAN
The third extremely gorgeous and royal wedding band we have here is the Venetian Yellow. Similarly it comes in 3 other colors white, two tone and rose. It is made of .3 carats diamonds. It features a twisted band with round brilliant diamonds. Additionally it has three bezel set round diamonds on each sides placed perfectly in sync with our signature lace and beading. What an absolutely intricate masterpiece. I can imagine this paired with of course your white wedding gown and a golden diamond drop earring. Now that's one memorable wedding. You can either have a choice of 14k, 18k or platinum.
INSIGNIA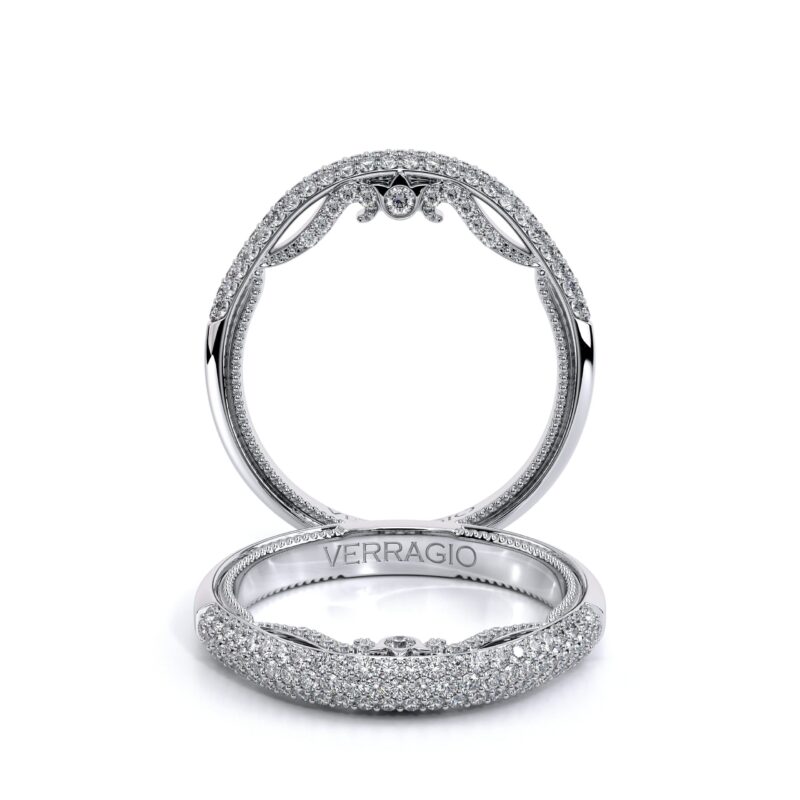 The fourth and final precious ring we show you here is the Insignia White. It comes in 3 other colors namely rose, two tone and yellow. It is made of .4 carats of diamond. Moreover it features round brilliant-cut diamonds pave set on a straight band. It is also adorned with handcrafted diamond Insignia scrollwork accompanied by Verragio's signature crest and beading. What a truly remarkable ring! Like the 3 other bands, you can either have a choice of 14k, 18k or platinum.
There you have 4 timely and classic wedding and engagement rings that is the perfect and most unforgettable gift you can give your loved ones for the holidays! What are you waiting for and give the gift of love with Verragio. To check on more jaw dropping ring designs we've featured before click here.