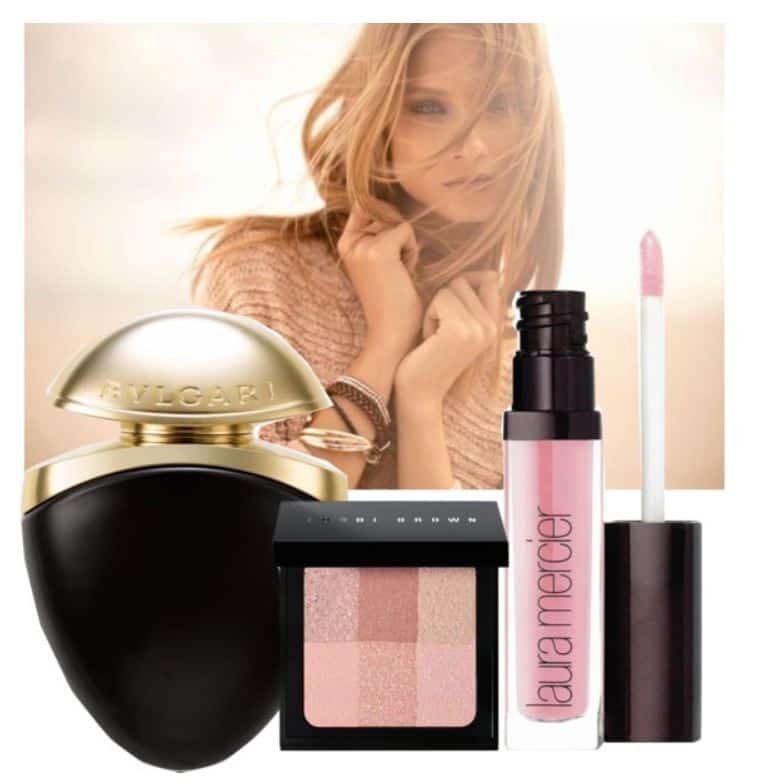 We present to you a simple beauty collection to make your summer style shine with a natural beauty and stunning elegance that will be appreciated wherever you go. You can trust our summer beauty tips for you.
As your go to makeup magazine,  we tell you that the key to natural beauty is keeping it simple. Start with this Bobbi Brown brightening powder that is sure to make your skin glow and will enhance the beauty of your facial bone structure. This formula creates a lit-from-within glow plus a hint of pretty pink. Use it just on the cheeks for a soft blush or all over the face for veil-like luminosity. The best part: this pink pairs perfectly with the season's nude and navy shades.
Next, compliment your glow of radiance with this Laura Mercier lip glace. It's a high-shine, perfectly pigmented lip gloss that makes lips appear fuller, virtually enhancing any skin tone by creating a subtle contrast in texture. Containing the Laura Mercier Lip Complex, Lip Glacé hydrates and protects lips, leaving a wonderfully smooth kissable surface.
Then to complete this simple makeup collection, add a spritz of BVLGARI Jasmin Noir perfume. Captivating and caressing, Jasmin Noir is a rich mix of voluptuous floral and precious woody notes with accents of almond and licorice. Infinitely sensual and addictive, its seductive scent is sublimely revealed by Jasmine, a flower whose beauty is as pure as it is tantalizing.
SHOP MORE BEAUTY PRODUCTS NOW!!!