Beauty for men is easy to get if you choose to take good care of yourself each and every day. If you want to get the luxury beauty products used by some of the most beautiful men in the world, now you can, with this simple collection of skincare for men, you can make your unique beauty shine. We recommend the ZIRH skincare for men collection, as it targets your skins deepest needs.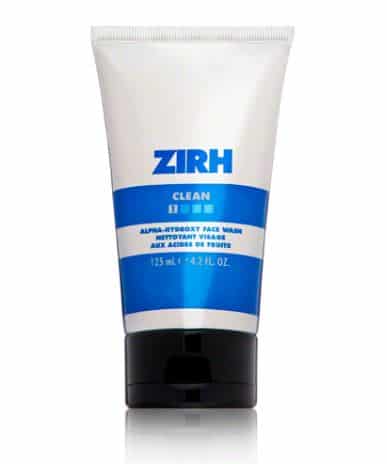 First, you'll want to start with a great facial cleanser. This is a highly concentrated anti-oxidant protection cream that creates an invisible shield on the skin's surface to ward off free radicals / external aggressors. It also helps prevent the appearance of fine lines and wrinkles, commonly one of the most visible signs of aging, while maintaining moisture balance and clear skin.
ZIRH skincare for men is the most luxurious and superior beauty products for men available to men and seen in almost every beauty magazine. This potent anti-aging eye gel re-texturizes and helps repair the look of skin around the eyes. Also minimizes the appearance of dark circles and puffiness to restore firmness and elasticity.
Next you'll want to get this nighttime firming serum.  Developed to immediately firm the appearance of skin and protect against the appearance of fine lines and wrinkles. It gives an immediate tightening effect on face and neck with antioxidants that protect against free radicals, known to accelerate skin aging.
Then complete this beauty for men collection with this daily moisturizer. It's lightweight, silky and it recharges the skin's surface layers with moisture and essential minerals to boost vitality, resulting in smoother, tighter, more radiant skin.
SHOP MORE SKINCARE FOR MEN NOW!!!