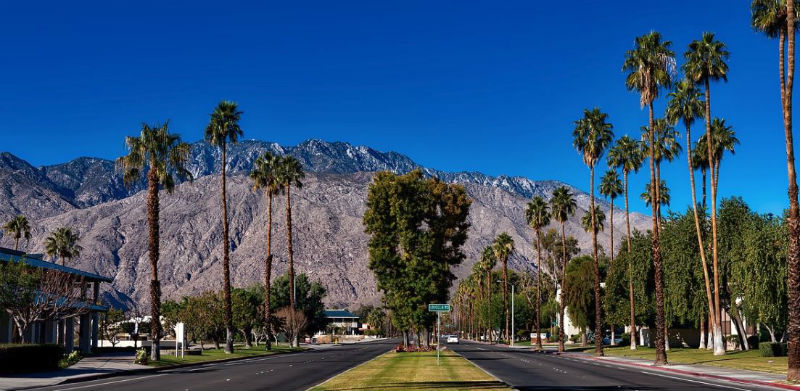 Top Activities And Sites To Visit In Palm Springs
Even the name "Palm Springs" brings to mind scenes of tranquil relaxation and beautiful scenery. When you come here for your next vacation, you'll realize that the name is just a taste of what the city actually has to offer. Boasting excellent weather, spectacular natural surroundings, and a vibrant city culture, Palm Springs is perfect for every travel occasion. Whether it's a family holiday vacation or a solo retreat to take a break from the rigors of work, you'll quickly come to see that Palm Springs is exceptional when it comes to travel destinations. (Images Credit: Pixabay)
If you decide to hire a personal photographer for the day from Localgrapher, you'll have the added advantage of having a local with you who can give you tips about the city as well as make sure you come away from your vacation with professional photographs. To get you thinking about your next vacation, here are just a few of the things Palm Springs has to offer travelers and photographers.
Mount San Jacinto
Towering above the city of Palm Springs is the majestic Mt. San Jacinto. At over 10,000 feet, the weather on top of the mountain is considerably cooler than in Palm Springs, and during the winter there is always a chance of snow. To experience the view from the top of the mountain, you can ride the aerial tramway which runs every thirty minutes. It's a fun and classic activity every vacationer in Palm Springs should do and the perfect chance to get some photos of the city.
Sign Up For The Free GOD Foundation Travel Portal for 60% Off Travel Deals Today & A Portion Goes To Charity!!!
Golf Courses
The most famous attraction of Palm Springs is the golf courses. Especially during the winter months, people flock here for a break from the cold and to enjoy time out on the courses. If you're traveling with friends, turning your vacation into a golf holiday can be a fun and entertaining option. Not only are the golf courses of Palm Springs well-maintained, but they also enjoy excellent scenery with the snow-capped mountains in the background.

Indian Canyon
A must-visit site for nature lovers, the Indian Canyon located just outside of Palm Springs is an excellent place to enjoy the beautiful landscape surrounding the city. The canyon itself is about 15 miles long, and there are places to hike, camp, and simply enjoy the outdoors. For photographers in Palm Springs, the Indian Canyon is a great place to capture some truly excellent photos of the area.
Moorten Botanical Gardens
A paradise of desert plants, you can have the opportunity to view all sorts of different cacti and succulent plants in the Moorten Botanical Gardens. Plants range from small sprouts to fully grown trees, and the facility is open year-round for the enjoyment of tourists and photographers. If you're hoping to see the gardens at their best, it is recommended to visit in the springtime when you'll be able to witness the blooms of the cacti.
 Whether you're looking for a good place to escape the snowy weather or just hoping for a relaxing vacation, Palm Springs is a great choice for a place to travel. With excellent accommodation options from classy golf resorts to comfortable hotels and a great range of activities to keep you busy, you can be sure that a vacation to Palm Springs will be one full of memories. Book a photographer today to ensure the best parts are preserved in professional photographs.