Here in the heart of Beverly Hills, there is one thing all the ladies have in common: Their love for shoes. We search far and wide seeking the cutest, most stylish shoes on the planet. Well, look no further, Lauren Lorraine Shoes has almost any look you could want to celebrate a special occasion in style. Lauren Lorraine is one of the foremost ready-to-wear shoe designers, creating lines of women's footwear that provoke femininity, allure, and style.
Let's learn more about the brand…
Beverly Hills Magazine: How long has the brand been around?
Lauren Lorraine: The brand was founded six years ago.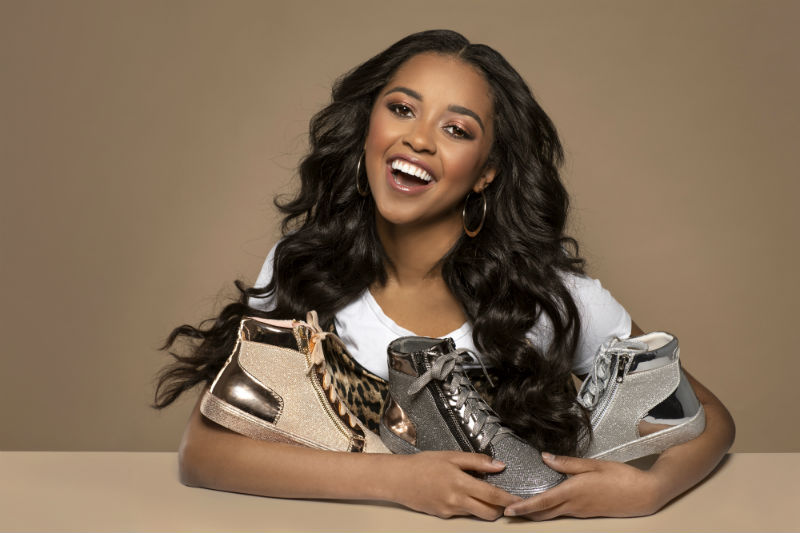 Beverly Hills Magazine: Who founded the brand?
Lauren Lorraine:  The brand is founded by Av Goodman and Lauren Lorraine. These two make a perfect dynamic partnership as Av offers over 25 years of experience in the shoe manufacturing, sourcing and design business, while Lauren brings her product knowledge in design, fashion and a sense of style and femininity.
Beverly Hills Magazine:  What inspired the brand name?
Lauren Lorraine:  The brand was inspired by Lauren Lorraine- who is a former Price is Right Model, WWE Diva, Expendables Actress, & Parsons School of Design Graduate. Lauren represents the glamorous and feminine style of the brand. Now being a mom of two, Lauren represents a woman who can successfully balance a career and family life.

Beverly Hills Magazine:  What is the mission behind the brand?
Lauren Lorraine:  The mission behind the brand is to continue to take over the "special occasion" niche in the market. We noticed a void in the market when we launched and made it our mission to stay top of mind with our consumers when it comes to bridal, prom or cocktail events. We want to continue to build a brand that has all the design elements of a special occasion, but remain attainable and affordable in the marketplace.
Beverly Hills Magazine:  Where can we find your brand at retail?
Lauren Lorraine: You can find us in major department stores and specialty boutiques such as Nordstrom's, Belk, Boston Proper and Amazon.

Beverly Hills Magazine: Tell us about your creative design process?
Lauren Lorraine: With our partnership we are able to really combine our strong assets. Lauren has a keen eye for style by constantly keeping her pulse on the trends with fashion and Av has years of line-building experience and manufacturing. We have the luxury to shop both domestically and internationally and make notes of trends in the footwear industry and embrace those trends in our collection to remain functional, affordable and on trend.
Beverly Hills Magazine:  What makes your brand unique?
Lauren Lorraine: The story of how Av and Lauren met is an interesting and serendipitous story. They both happened to be in Los Angeles at a trendy sushi restaurant-Kantana on Sunset Blvd. Both were finishing up a cocktail at the bar where small talk was initiated and realized their common interest and passion in business and footwear. They continued to stay in touch and brainstorm, and Lauren Lorraine footwear was introduced a few months later.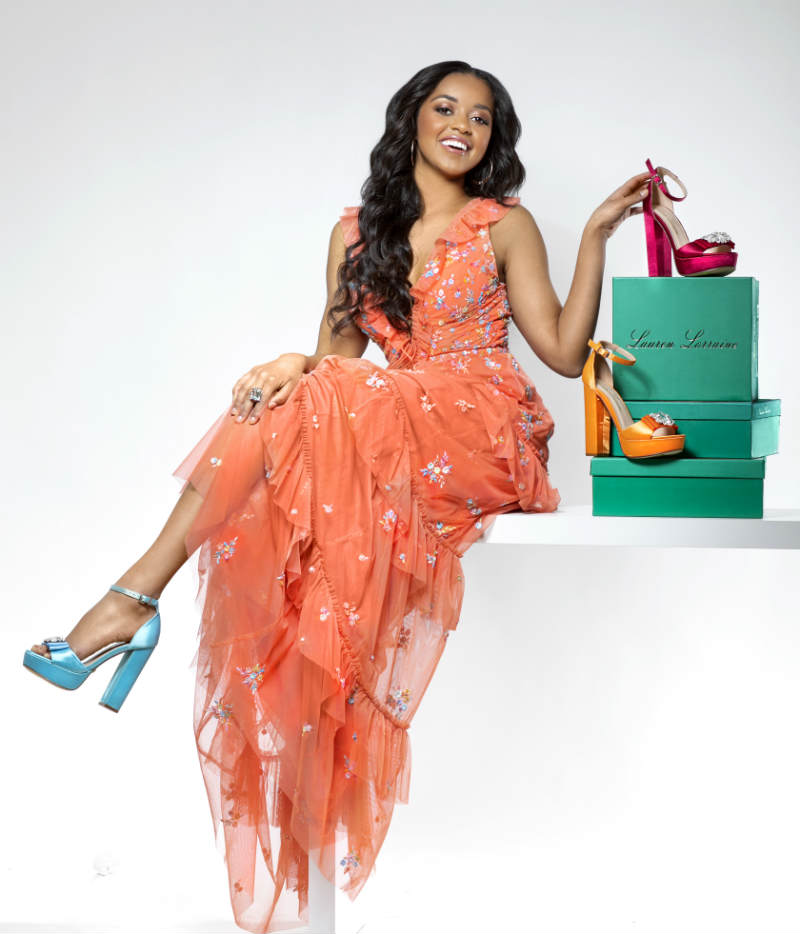 Beverly Hills Magazine:   Any exciting news coming up, partnerships, store openings, events? 
Lauren Lorraine:  Yes! The Miss Universe Organization (MUO) actually approached us a year or so ago with interest in our brand and now we are the official footwear sponsor for the 2019 MISS USA pageant. We designed a few styles for both the MISS USA & MISS TEEN USA contestants, and you will be able to see these styles first during the airing of the MISS USA pageant in May 2019. These styles will also be available for purchase on our website and select retail partners. We couldn't be more excited for the partnership. We feel very aligned with the organization and what is represents.

Beverly Hills Magazine:   What can our readers look forward to from your future collections?
Lauren Lorraine:  We are actually looking into developing a couture line. We also have expanded into handbags and a children's collection and are looking to focus on that further.
From handbags to kid's shoes, as well as the most dazzling feminine high heels to hit the stage, don't wait any longer, shop the Lauren Lorraine online store today!
SHOP MORE LAUREN LORRAINE SHOES NOW!!!