Giving and receiving gifts is one of the best feelings indeed. But sometimes, it really becomes difficult to select the right gift for your loved one. But worry not as this is the perfect place for gift suggestions. Here is a list of top gifts for him and her all year.
NATURALIZER'S VERA SANDAL
First on our list is the classic and very feminine Vera Sandal in Purple Suede. These just might be the most comfortable heels ever!
Naturalizer's
Vera Sandal is a fan favorite and now customers can get the classic style in a suave Purple Suede just in time for spring and summer! The Vera Sandal is a minimal block heel sandal with slender ankle strap that has all-day comfort and a non-slip outsole for keeping you locked down in all your summer festivities. Designed using sustainable materials, the all-day heels scale the height of chic with endless versatility for when you just need that pop of color. Get yours today, and buy a pair for a friend too!
Pura D'or Revitalizing Hair Products for Better Styling
This gorgeous combo of Strengthening  Argan Oil Conditioner and Argan Oil Heat Shield Protectant Spray from Pura D'or will take care of your hair needs just fine. Hairstyling can not only leave your hair feeling frizzy and lifeless, but can also take away your hair's natural lustre. But worry not, as this hairstyling combo from Pura D'or will tame that frizz, lock some moisture into your locks, and prevent it from damage.
For your girlfriends, who love to style their hair, this hairstyling combo can be a gamechanger for them.
You can shop Pura D'or hair products on Amazon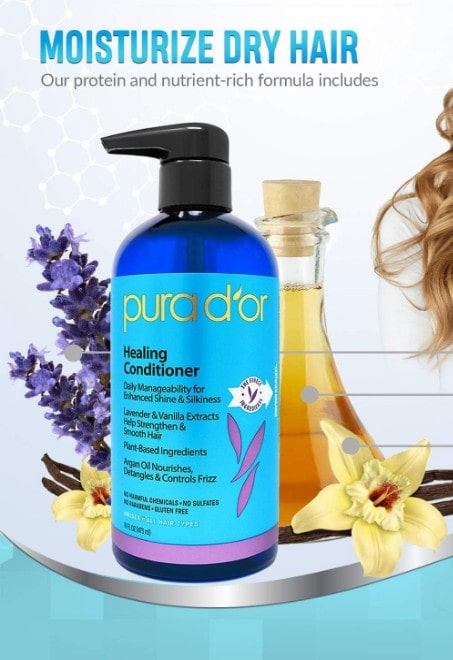 az Craft Luxury Haircare Products Combo
What can be better than giving your loved one a luxury hair product combo? Not only does this stunning az Craft Luxury Haircare Products Combo take care of all your hair needs, but does it in an excellent way.
The speciality of these products is that they are curated with ingredients that protect your hair shaft from UV Rays, pollution, and any sort of external damage. Through their powerful ingredients, your hair will get back its natural gloss and shine in no time.
The whole combo includes all the necessary hair products from texture spray, volume mist, masque, and nourishing oil to serum, shampoo, and conditioner. These luxurious and high-end products make for an elegant gift idea for both HIM and HER!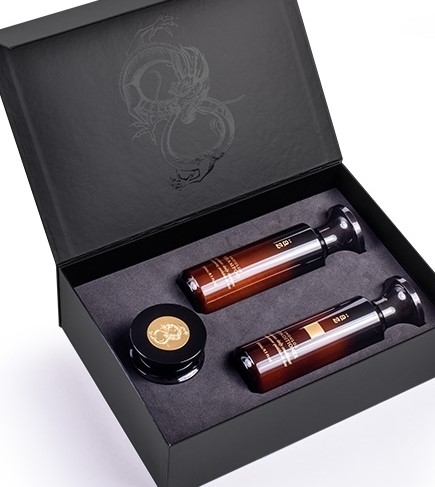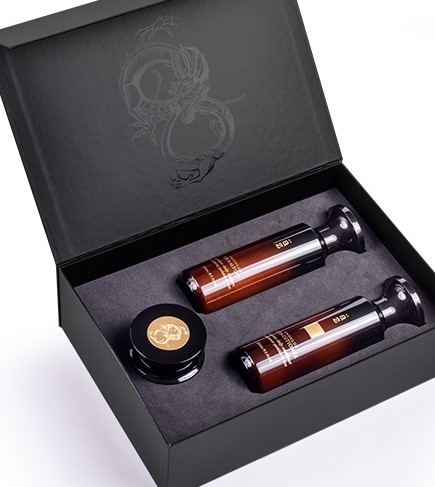 Amreve Joggers For Her
Next on this Gift Guide of top products for him and her, we absolutely adore the joggers for her that are soft, comfortable, and so easy to wear. Great for casual outing, work outs, or just lazy days around the house. These stylish sweatpants are a must for every woman in your life.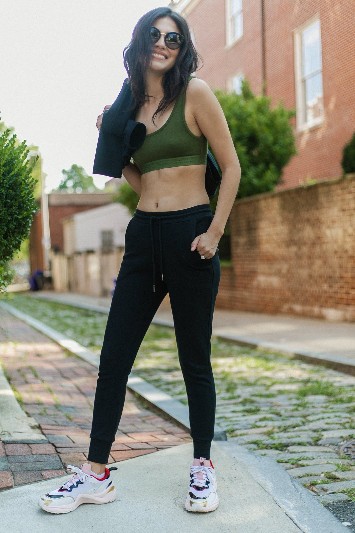 Oxygenating Foundation
This Oxygenating Foundation from Oxygenetix makes for a brilliant gift idea for more than one reason. Not only is this product great for achieving a flawless base but is also a product that Kourtney Kardashian swears by. Yes, you read it right!
This foundation is gaining more and more limelight because of its ultra-light feel on the skin. It glides onto your skin and gives a naturally flawless look. And who does not dig a natural no-makeup makeup look?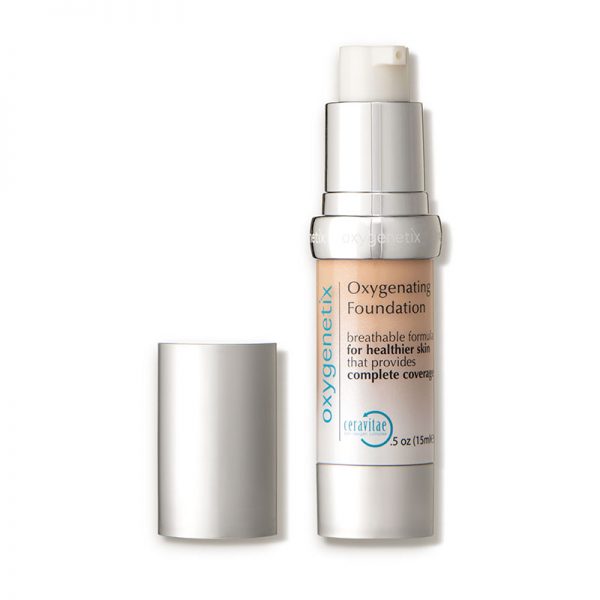 As the first day of Spring slowly approaches and tropical vacation time begins, it's Oh.So necessary to start protecting your skin from the harmful rays of the sun, while still getting your tan on.
Not to worry though – OH.SO has your back! Their Soothing After Sun spray is an all-natural safeguard with ingredients such as aloe vera and lime to assist the prevention of sunburn from all areas. While letting the mist of the spray smoothly sink into your skin, notice the lack of stickiness and the cooling effects of the essential oils.
Reishi Mushroom Facial Serum
There is not much that reishi mushrooms won't do. These fantastic fungi have been used for centuries in Eastern medicine as an anti-inflammatory, and anti-tumor properties. Further research is being done on the impact of reishi on cancerous cells.
Use this powerful serum by Sea Witch Botanicals in your daily skincare routine. It is even perfect after shaving to help soothe razor bumps.
The Serum- Kindest X Nigma Talib, ND
Kate Bosworth and Naturopathic Practitioner Nigma Talib create for KIND.EST is a unique Serum blend rich in hydrolyzed Marine collagen, hyaluronic acid, prebiotics, flower, and seaweed extracts. This proprietary blend brightens, evens out skin tone, visibly improves the appearance of fine lines and wrinkles, protects the skin barrier function.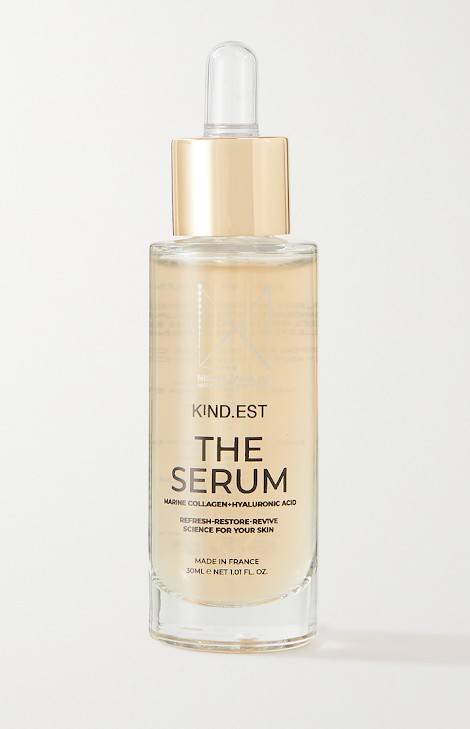 Women's Kenneth Cole Blush Eau De Parfum
Blush for Her by Kenneth Cole is a Floral Fruity Gourmand fragrance for women. This is a new fragrance that was launched for Her specifically in 2021. Its top notes are Raspberry, Sugar, Orange and Pear Blossom; middle notes are Peony, Jasmine and Tuberose; base notes are Vanilla, White Musk and Patchouli. It 's a perfect gift to a daughter, a sister, a wife, girlfriend or simply a friend. This perfume can be sprayed for casual events like a lunch date at a mall to a dinner date with your husband.
OLITA TINTED MINERAL SUNSCREEN
Organic and Reef Safe SPF 30 Golden Amber tinted mineral sunscreen. This Medium Tint gives a golden amber glow to blend in with darker skin tones and gives a bronzing effect on lighter skin tones. Made with the cleanest ingredients to create an effective shield against harmful UVA/UVB rays.
PEATOS "JUNK FOOD" MADE FROM PEAS
All ages can feel so much pleasure without any ounce of guilt with this plant based snack made from peas, Peatos. Most plant based snack these days lack the flavor and actually taste like cardboard. It's a good thing Peatos came up with 3 awesome flavors you, your significant other and even your kids can enjoy. There's Cheesy, Onion, Zesty Ranch, Spicy/Fiery and Pizza. Moreover it is made of protein and fiber. Furthermore, it contains no artificial coloring and flavoring, no MSG and is gluten free. Binge on something you won't feel bad after, with Peatos.
OLIVE NATURAL SKINCARE PRODUCTS
Olive Natural Skincare products is a purely plant-based brand from New Zealand.  Its philosophy focuses on a blend of style, health and luxury that are free from toxins, allergens and irritants common in many skincare brands on the market today. Furthermore, this certifies that only natural and organic ingredients are used. It means, no animal testing, no GMO ingredients, no petroleum, no silicone oils or derivatives and no synthetic colors or fragrances. Even their packaging is recyclable. Olive Natural Skincare products is a gift that is definitely best for the skin and for the planet.
MUSELY PRESCRIPTION SKINCARE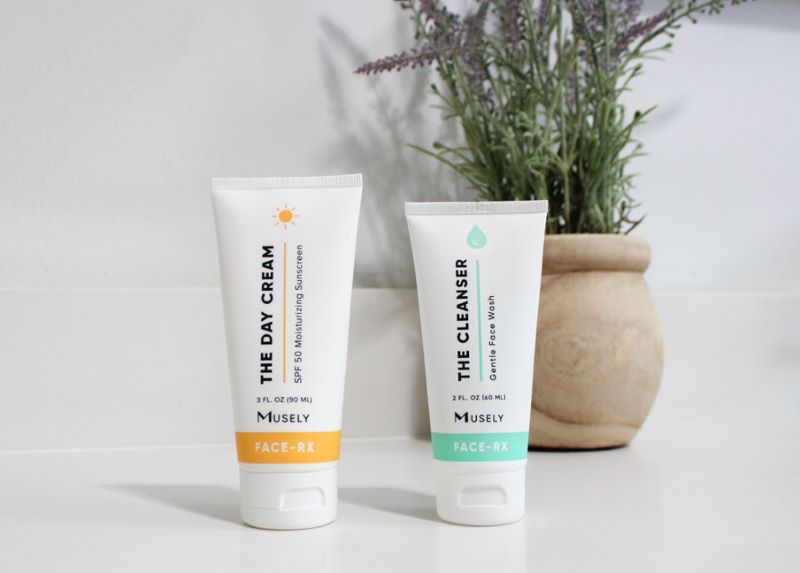 Musely Prescription Skincare products are over-the-counter treatments which are accessible to everyone! The Day Cream is a mineral-based moisturizing sunscreen with SPF 30-50. It is clinically formulated with titanium dioxide and zinc oxide to prevent future wrinkles. It comes in two colors: white ($22) and tan ($26). The second product is the super gentle facial cleanser, priced at only $14 and is formulated with skin-soothing ingredients like cucumber and kiwi that deeply clean pores without stripping moisture. Not only is Musely very affordable, but it is also convenient. Imagine skipping pharmacy lines and doctor visits. What more can you ask for?
BALDWINERA BALDWIN MINI HANDBAGS

This triple threat Baldwin Minis bundle set is a cute and stylish luxury handbag you can give to your mom, sister, or friend. Each bag is priced at $129 but if you get the bundle of three you can get it at only a $350. It comes in 3 designs and colors, the black Belle Mini, the red Gigi Mini and the tan Skylar Mini. Do not fret! These purses are not made from real crocodile leather so no animals were harmed; it is made with vegan leather that has a crocodile leather pattern. Furthermore, it has an interior lining with pockets enclosed in gold zipper. These Baldwin Minis sure make a cool, edgy and feminine statement your ladies will adore.
BEAUTIFECT EMPOWERMENT COLLECTION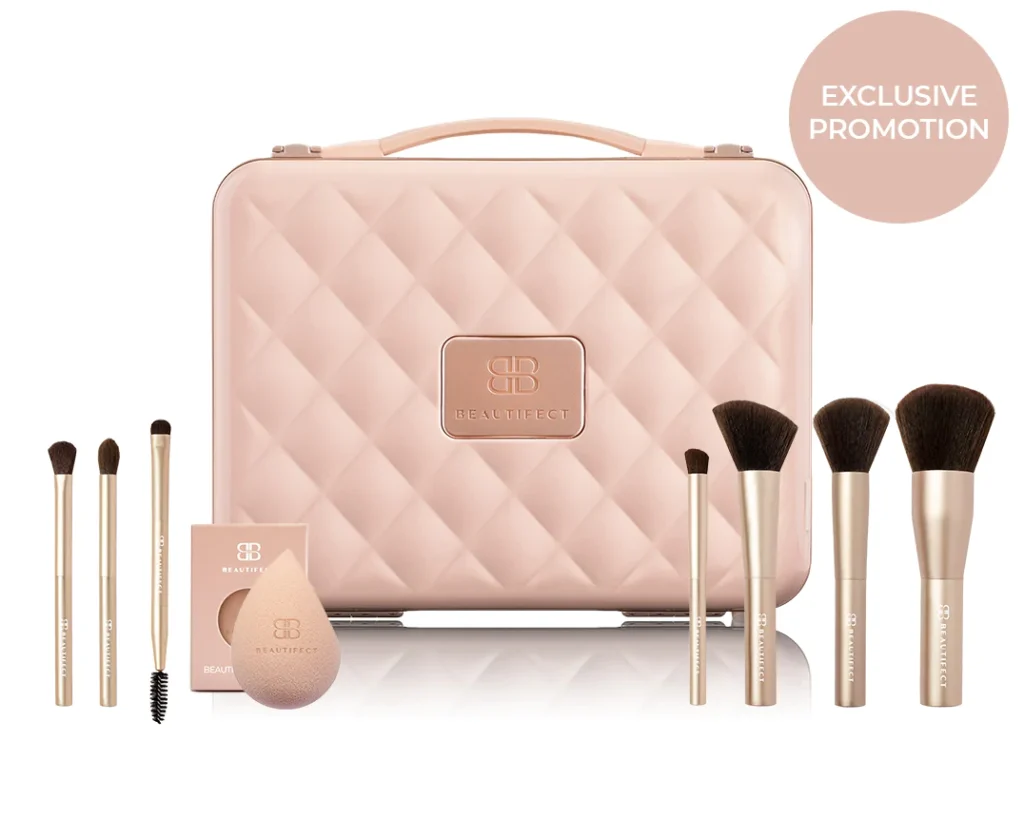 Are you looking for a complete and perfect gift for the women in your lives? Look no further, because this complete make up set along with a sophisticated case from Beautifect might just be the answer. Beautifect's Empowerment Collection can be bought for only 299 pounds. Additionally, it comes with 7 brushes, each for a specific, easy use and flawless. application. Furthermore, each brush is crafted with a luxe matte gold finish. It is densely filled with soft premium quality vegan bristles. Ergonomically designed length to fit neatly into your hand and includes the unique signature weighted ends to aid the correct pressure for airbrushed application. Moreover, it includes the Beautifect Blender, an extremely popular triple-action Blender for flawless coverage and minimal product absorption. Lastly, the gorgeous rose gold case box is so classy, it makes other makeup cases look so mundane. Get yours today!
OLIVE FACIAL BOOSTER OIL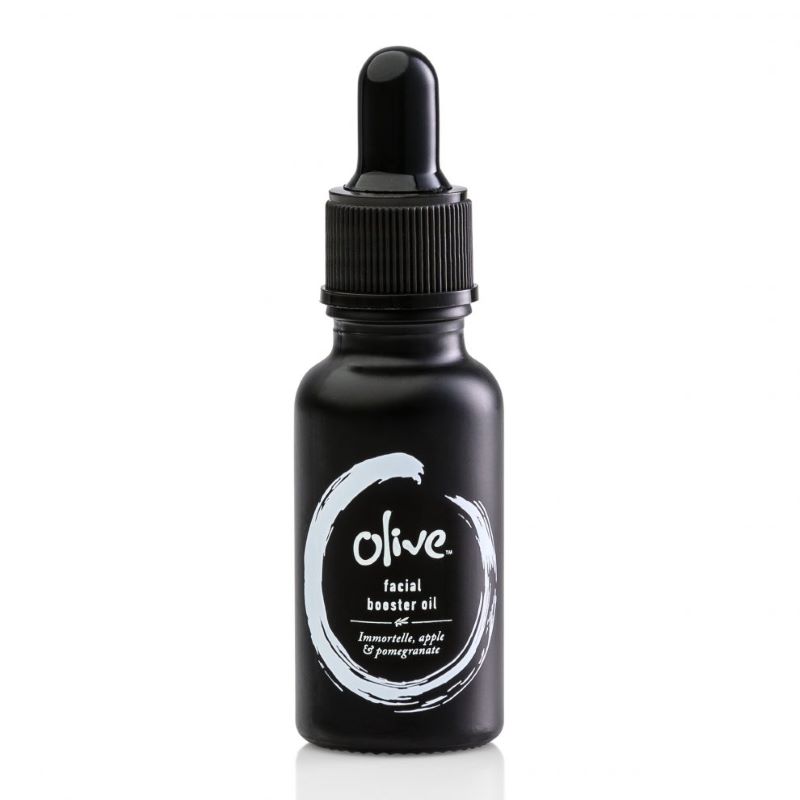 We now highlight a specific product from the vegan beauty line of New Zealand Olive we previously mentioned in this list. This is the organic Olive facial booster oil! Already known as toxic and cruelty free, this booster oil is a dream team of such wonderful oils and scents, namely, apple, hazelnut and grape seed. Grape seed oils promote elastin for suppleness while the pomegranate and immortelle oils in the serum stimulate the skin's self-repair abilities, leaving it looking firmer, more youthful and radiant. Certified natural. Suitable for all skin types. Give this self care gift to anyone and they will love you for it!
MORNING COMPLETE DAILY WELLNESS DRINK
This next amazing superfood and probiotic supplement that you can gift your loved ones is the Morning Complete daily wellness drink. Deliciously flavored in apple and cinnamon, it doesn't just taste awesome but sure gives you a boost of energy, regular digestive function and overall wellness. Furthermore, it contains probiotics and prebiotics which are good bacteria that cleans your gut. It also has leafy greens that enhance your health and energy. What more to say you care for your friends and family by giving them something to keep them healthy. That is why health is wealth!
MINIMAL BOTTLE NATURAL FIBER BENTO BOXES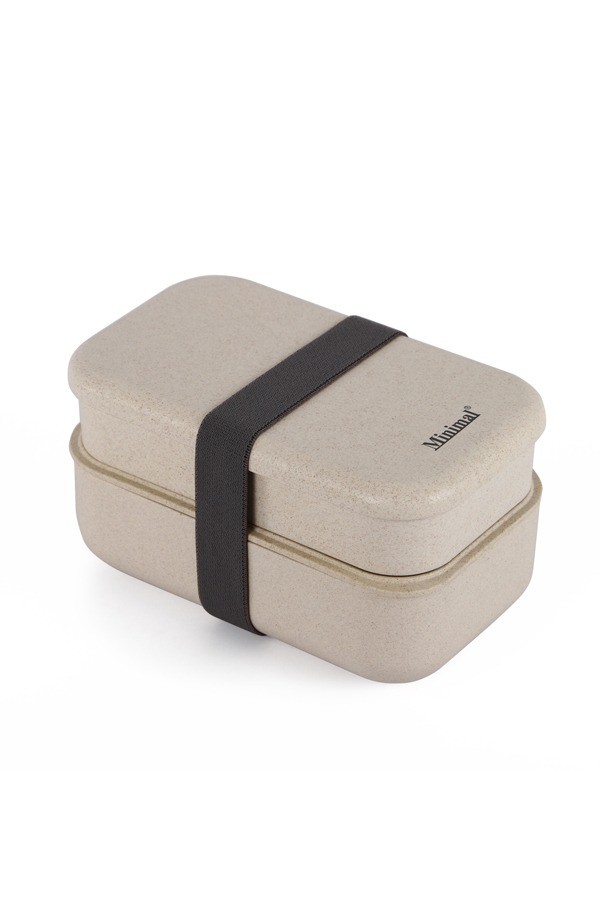 Minimal bottle is a brand that is eco friendly and uses recycled materials for its products such as insulated food jars and silicone boxes. The next product that is the prefect gift to almost anyone, from your co worker to your friend and child is this Minimal Natural fiber bento box. Not only is it ethically made, it make sure these fruits, vegetables and milk are properly stored and kept fresh. Furthermore, it is made from discarded rice husks, is naturally compostable, sustainable, and chip and crack resistant! It is also microwave and dishwasher safe! Last but not least, it comes with a small container (for sauce or salad dressing, etc.), cutlery set and two large containers.
These products are the perfect choice for any special occasion when you want to surprise someone you love. From fashion to beauty, you can give the gift of self-care with any one of these top gifts to give now and forever.